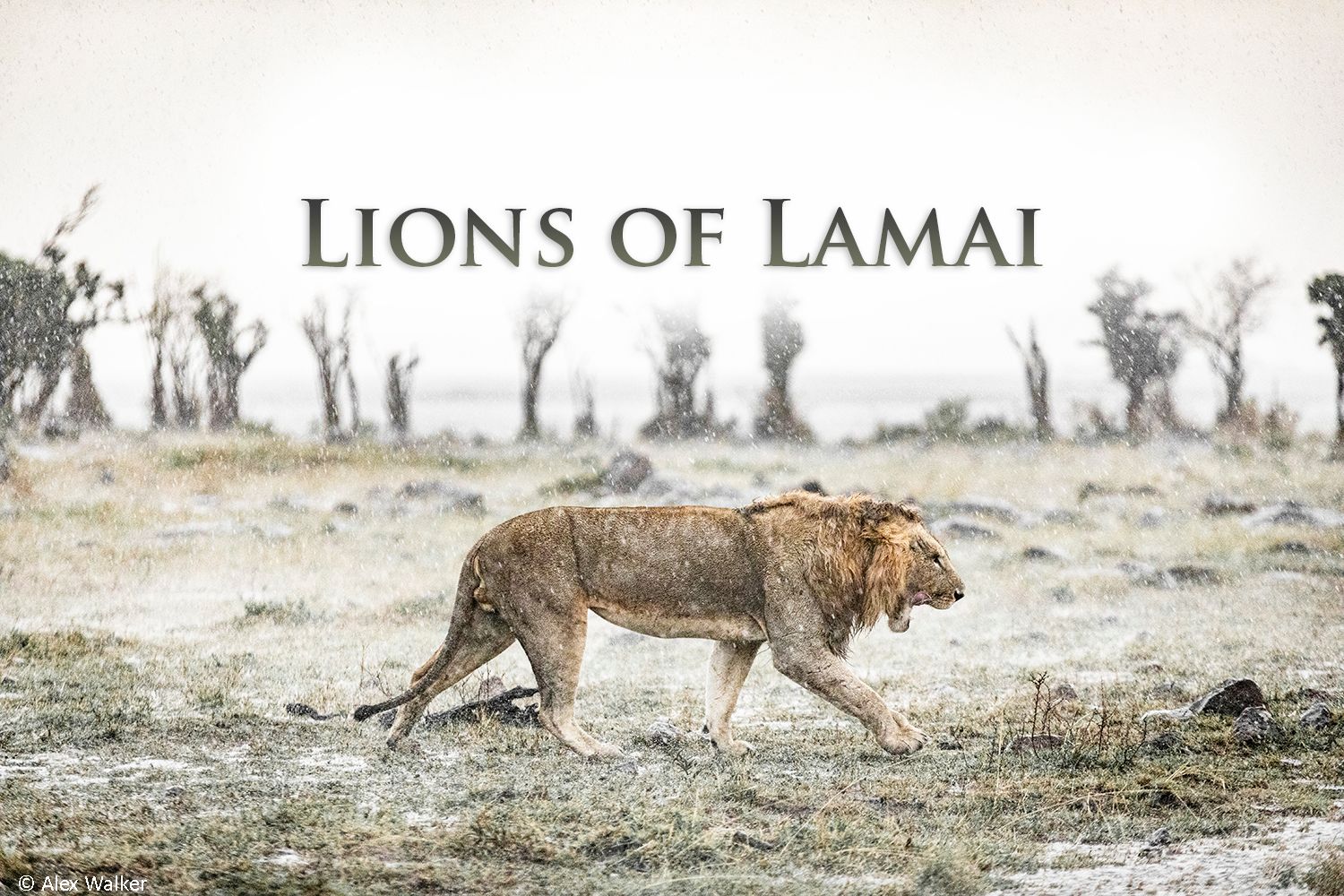 Lions of Lamai
The open plains of the Lamai Wedge are incredibly beautiful and abundant in game. The landscape is reminiscent of scenes from Out of Africa, and there is plenty of freedom to roam and explore. The Lamai area is a hidden gem of the Serengeti National Park. It is fairly remote, being located in the far north of the Serengeti and is really only realistically reachable by way of flight. Hemmed in by the Isuria Escarpment to the west, the Mara River to the south, and the Kenyan border to the north, this is a slice of paradise indeed. In appearance much like the Maasai Mara which lies directly over the border (you may well travel along the border road skirting the international boundary with Kenya whilst on game drive), it promises fantastic scenery and game viewing but with a vastly lower density of vehicles compared with its Kenyan neighbour.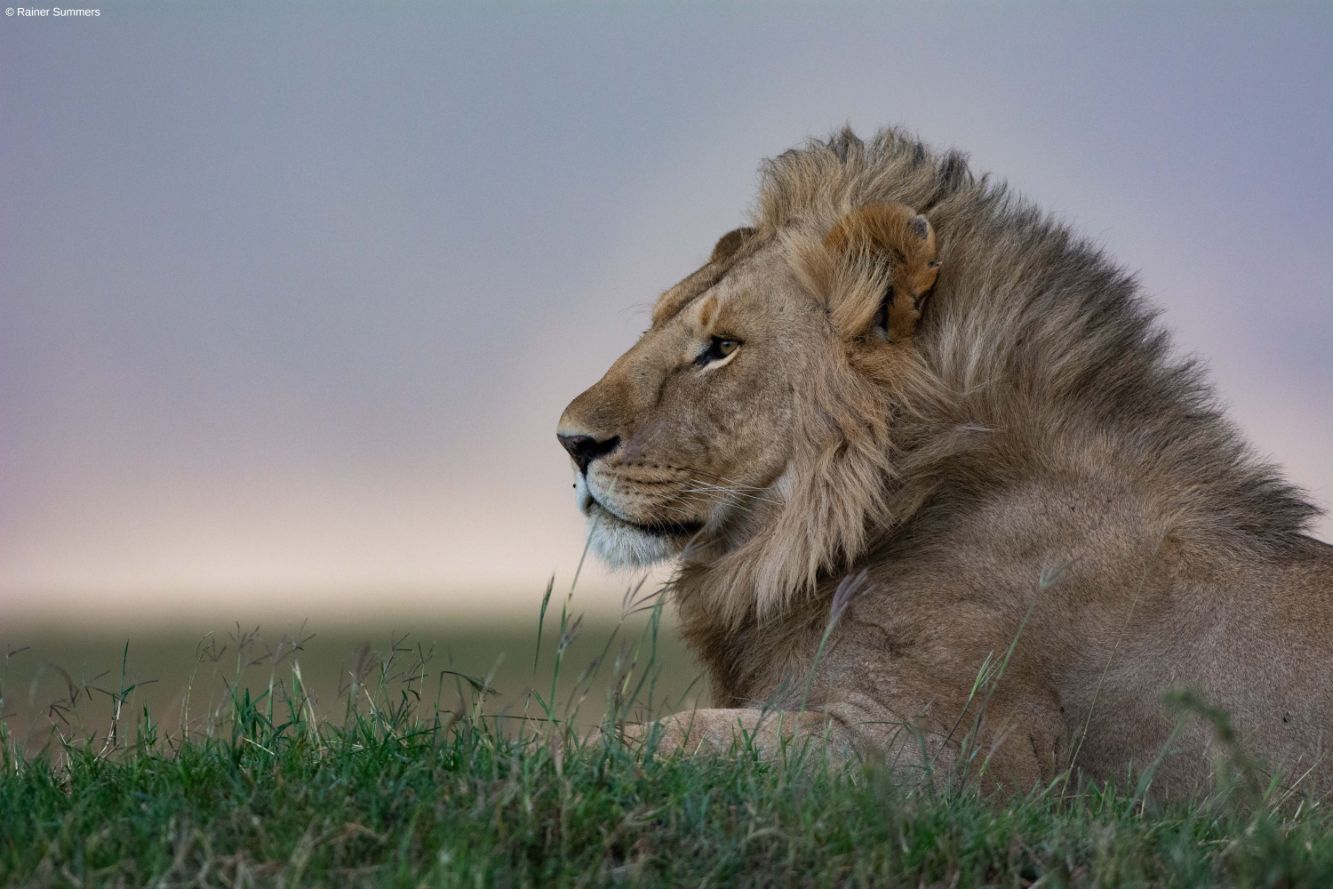 Short grass plains are flanked by taller grass areas that are sprinkled with attractive Balanites trees, and in the distance, the Isuria Escarpment provides a beautiful backdrop. A famed feature of the Maasai Mara, this escarpment flanks the Mara and Lamai areas, and it is not far over the border into Kenya where the celebrated scenes in Sydney Pollack's film "Out of Africa" were filmed. Back to the plains of Lamai – they are home to a lot of resident game including Thomson's Gazelle, Wildebeest, Plains Zebra, Topi, Cape Buffalo and Eland. It is an excellent area for Lion, and Cheetah can often be seen on the plains as well. Serval stalk rodent and insect prey in the longer grass areas, and although there are Leopard about, they are usually shy (better seen across the river on the Kogatende side). Spotted Hyaena is common, and the rich grasslands are home to plethora of birds.

The Mara River bisects Lamai and Kogatende, and is home to some of the heftiest Nile Crocodiles in all of Africa! Pods of hippo are common, and the woodlands that flank the river are home to breeding herds of Elephant.
Should the Mara River not be in flood, you will have the opportunity to travel to Kogatende, which is the piece of the park to the south of the Mara River and which is accessed by a narrow concrete bridge. There are a higher number of lodges in this area, however tourist numbers are generally still fairly low, (generally, and quite pleasantly, far lower than the Maasai Mara). Kogatende's landscape is quite different to that of Lamai to the north, and although it shares similarities such as the Acacia woodlands and some open plains, it is best known for its beautiful fig-encrusted Wogakuria Kopjes.
These are home to Leopard and Lion, and is the best place in the region for the former species. Thickets along the Sand River are home to Black Rhino, and dedicated searching may yield a sighting of this rare mammal.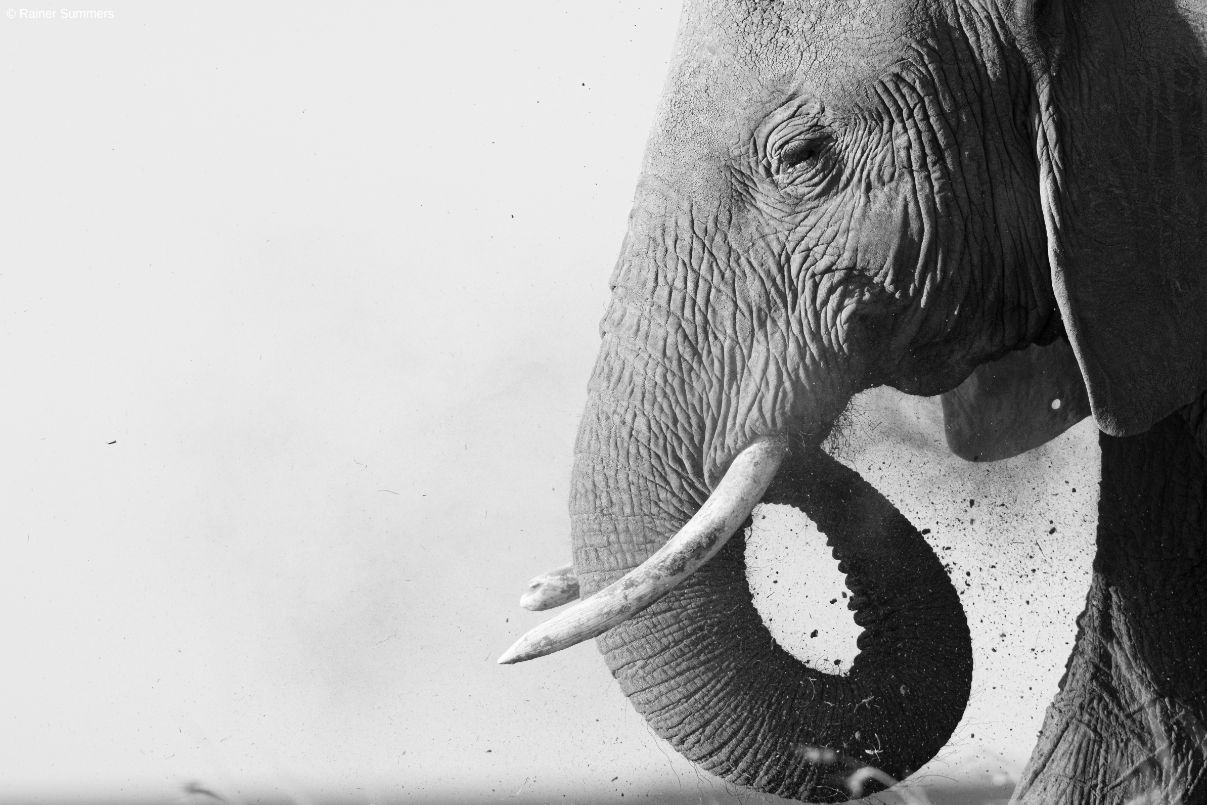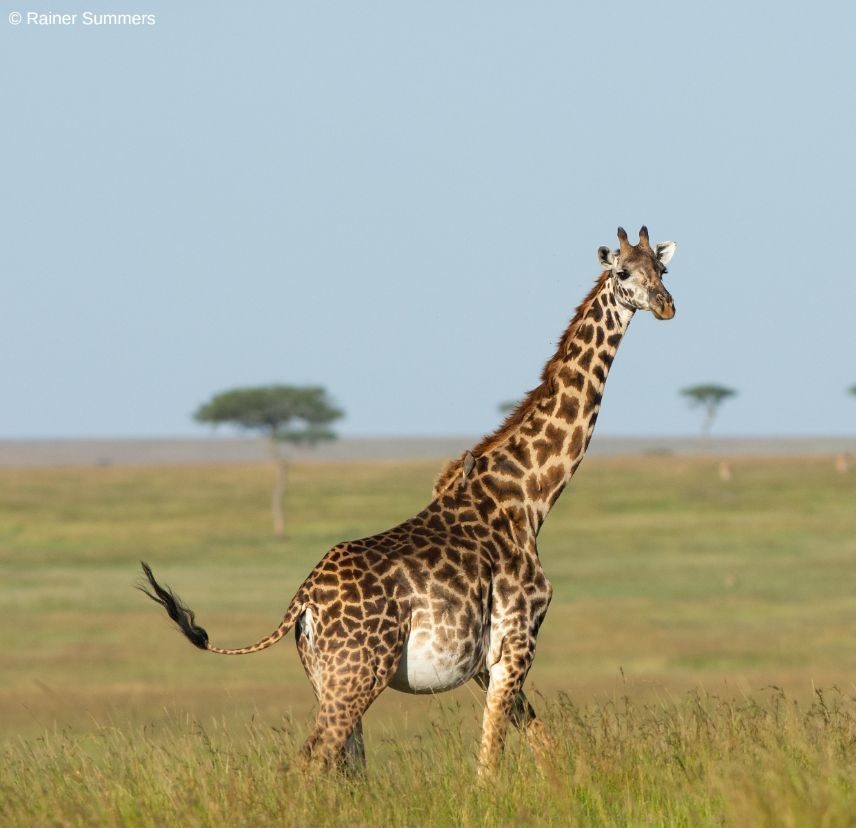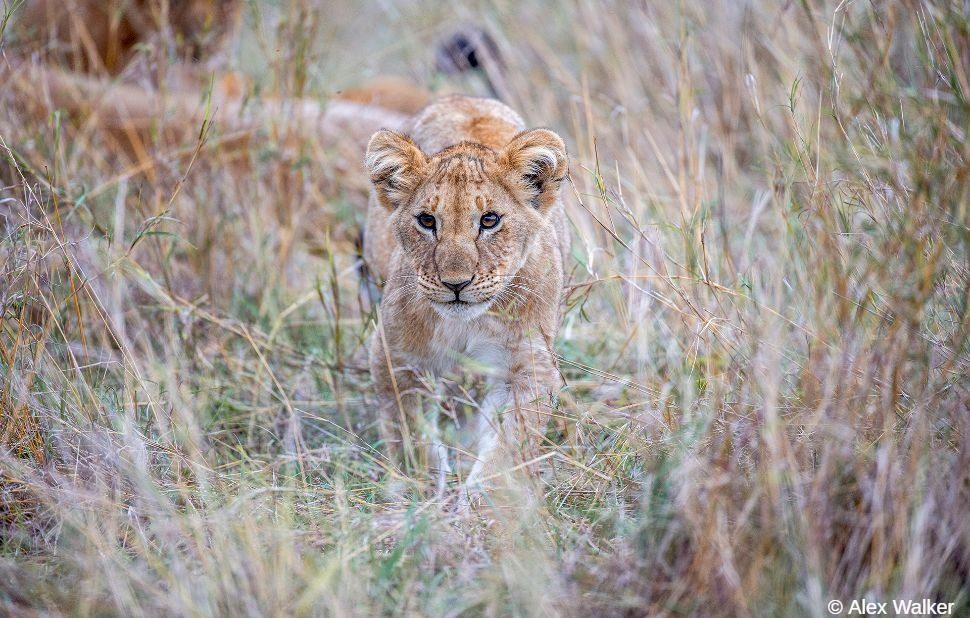 The furnishings and creature comforts are much the same as Serian's Serengeti North – with flushing toilets and bucket showers in an en suite bathroom, enormous wrought-iron beds, Moroccan rugs, and all the trimmings make it simplistically elegant and comfortable.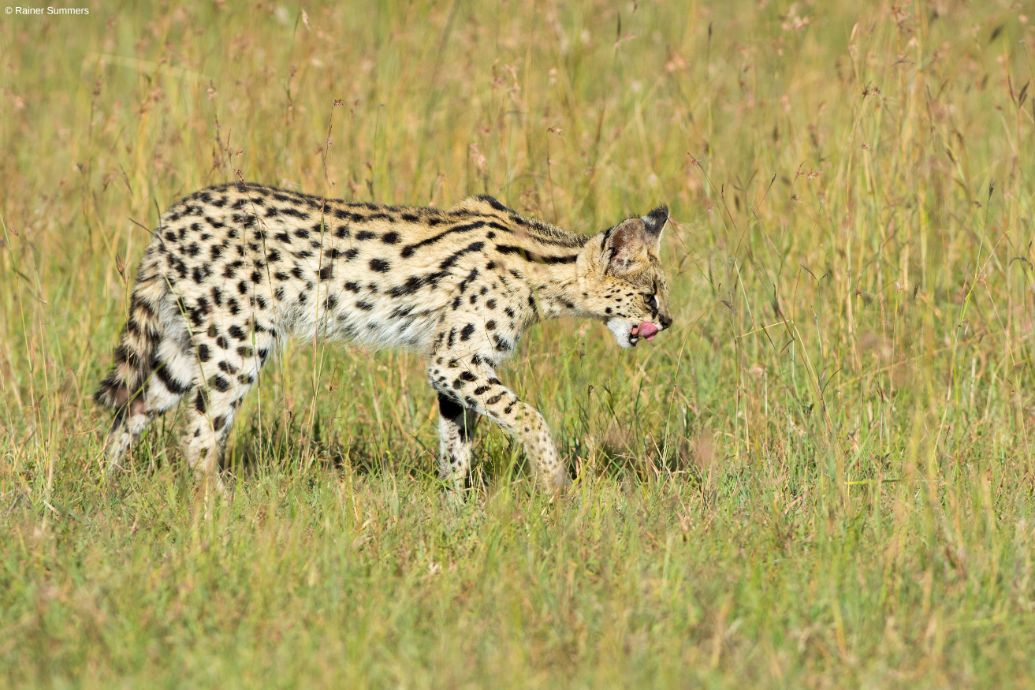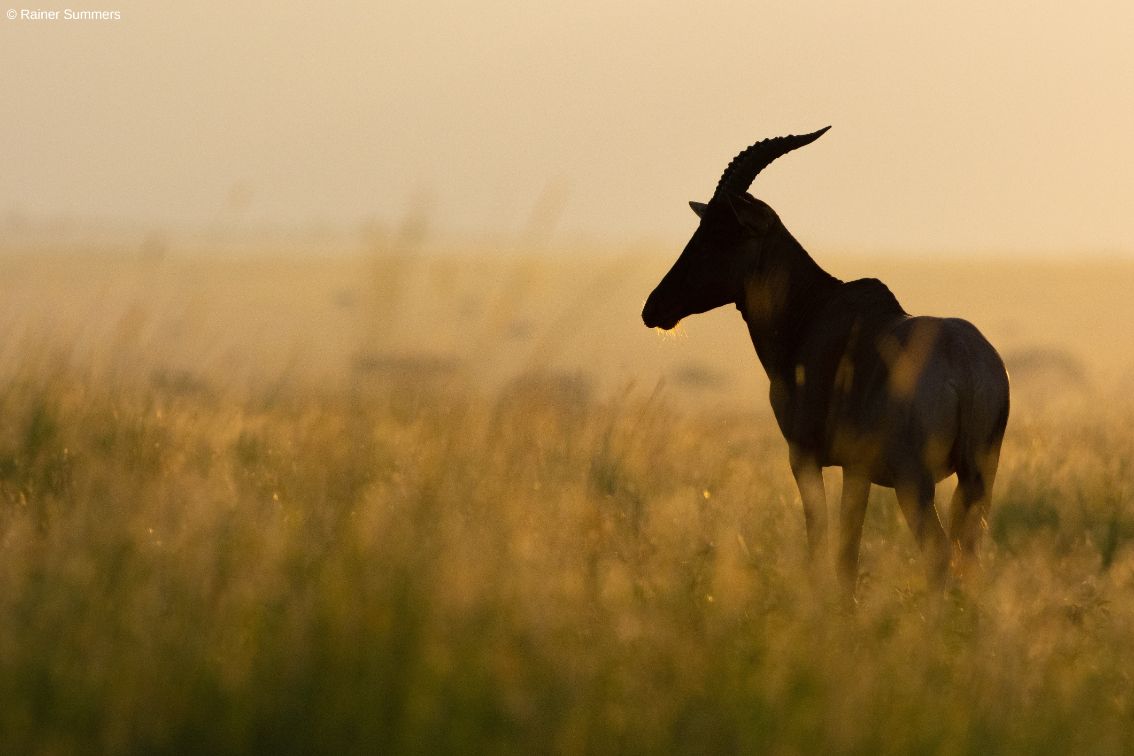 Your safari vehicle is an open game drive vehicle, which provides excellent visibility and allows for great photographic opportunities due to its open side and roof (bean bags come standard). A selection of snacks and drinks are on the vehicle, and one of the delightful features of safari here is a bush breakfast – freshly baked savoury snacks, muesli, eggs and of course coffee and tea enjoyed in a scenic setting in the wilds of Africa! Lunches are typically back at camp, and our camp prides itself on wholesome, high quality meals using fresh ingredients and lots of delicious vegetables! In the evenings, the camp fire is the perfect place to catch up with other guests and your camp host over a refreshing beverage and discuss your days adventures as the sounds of the African night drift through the woodland surrounding camp. The seclusion of the camp means that you are free to have the run of the place. Comprising just 4 tents, and 2 suites the peaceful intimacy lends itself to exclusive bookings, or groups accompanied by private guides.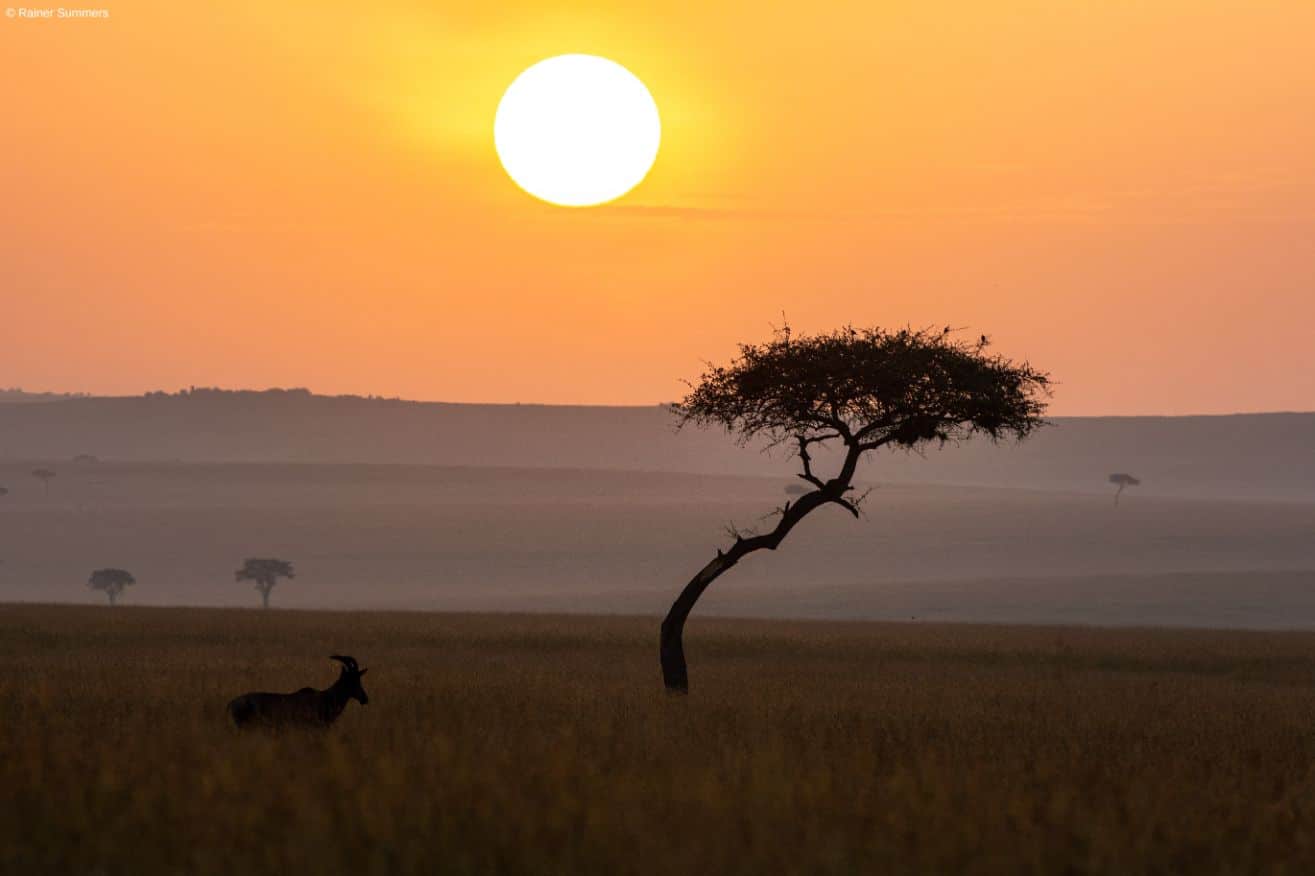 | | | | |
| --- | --- | --- | --- |
| Day | Itinerary | Accommodation | Meals |
| 1 | Flight Arusha to Lamai, PM Game Drive | Serian Lamai | LD |
| 2 | AM and PM game drives Lamai (Serengeti NP) | Serian Lamai | BLD |
| 3 | AM and PM game drives Lamai (Serengeti NP) | Serian Lamai | BLD |
| 4 | AM and PM game drives Lamai (Serengeti NP) | Serian Lamai | BLD |
| 5 | AM and PM game drives Lamai (Serengeti NP) | Serian Lamai | BLD |
| 6 | AM and PM game drives Lamai (Serengeti NP) | Serian Lamai | BLD |
| 7 | AM and PM game drives Lamai (Serengeti NP) | Serian Lamai | BLD |
| 8 | Depart Lamai, flight to Arusha | end | B |
The sharing rate based on 2 travellers is US$8,655 per person; the single traveller rate is US$8,655 per person.
Cost includes:
Return Flights on Coastal Aviation Arusha – Lamai (weight allowance 15kg / 33lbs including hand and checked luggage in soft sided bags);
Full board accommodation ;
Local beverages in camp;
Sundowners;
Picnic and bush meals;
Exclusive use of 4WD vehicle with private guide and spotter;
Unlimited game drives;
Airstrip transfers (from Lamai Airstrip – Serian's Lamai);
Daily laundry services; and
US$25 per person contribution to the ORYX Conservation Fund;
Cost excludes: 
Any flights aside those mentioned in inclusives above;
Road transfers in capital city to and from overnight accommodation;
Any airport transfers Kilimanjaro International Airport (JRO) – Arusha etc (arrival / departure etc);
Any pre or post safari accommodation;
Premium alcoholic brands and wines;
All gratuities;
Medical / travel / cancellation / curtailment insurance;
Any visa fees;
Items of a personal nature e.g. curios, beauty treatments and telephone calls;
Guiding services, and expert photographic tutoring by ORYX Photographic Leader; and
Any items not mentioned in inclusive above.
Please Note:
Internal flights as mentioned in inclusives are based on 15kg / 33lbs per person weight allowance, and should you require more allowance (for camera equipment etc) an XL seat can be purchased allowing 30kg / 66lbs total allowance. ORYX can purchase this on your behalf and add it to your final invoice.
The camp does not have WIFI
The rate for this special is valid from 1 Dec 2020 through to 28 Feb 2021
TANZANIA COVID-19 TRAVEL RULES
International flights officially resumed on 18 May 2020;
All travellers entering The United Republic of Tanzania will undergo temperature screening upon arrival and must complete a Health Declaration form to be submitted upon entry;
There are no self-quarantine requirements for travellers arriving into the country who are not showing any COVID-19 symptoms;
Negative COVID-19 test results and certificates are not required for any travellers;
All arriving passengers are to wear masks for travel and dispose of them when exiting the airport;
Sanitisers are placed throughout airports and all airport staff are to be monitored for symptoms of COVID-19;
Hotels, lodges, and restaurants have reopened, with social distancing measures and increased health and safety measures in place;
Face masks are to be worn by all people at all times in public places; and
Social distancing of 1.5 m apart is required at all times.