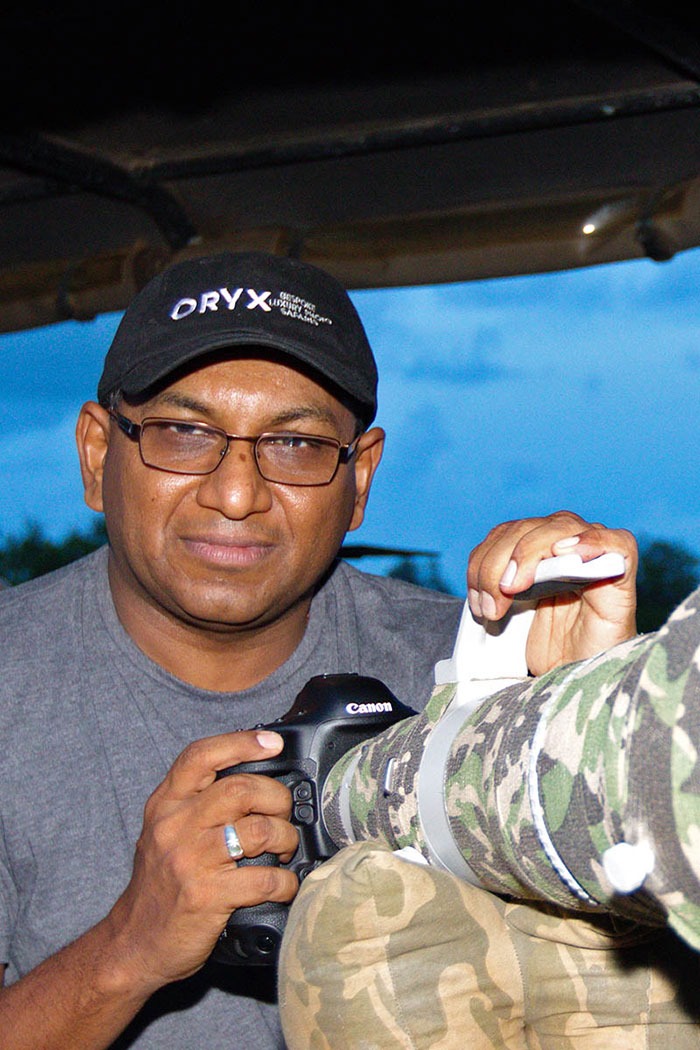 Chitral works for John Keells Hotels Group developing Sustainable Wildlife Tourism and Eco resorts in the conglomerates Leisure division.
He just published his 3rd book with his field team titled "Reflections of the Wild". His dedication to the work and his Team's achievements won two consecutive Presidents awards in Sri Lanka.
As a Vice President of John Keells Group, he heads a dedicated team of field naturalists at Keells creating nature related adventures and his efforts has served Sri Lanka well as he has already attracted world renowned photographers such as Amos Nachoum and Austin Stevens to the Island whilst filming with BBC-NHU and BBC-Earth fixing documentaries taking Sri Lanka's natural world to a world audience. He spearheaded launching whale watching in Sri Lanka back in 2008, then launched whale safaris in Sri Lanka's eastern city of Trincomalee, rediscovering the lost whales of Trinco. His passion to develop sustainable tourism won him the Prestigious John Keells Chairmen's Award, continues to take Sri Lanka's Bio Diversity to a world audience.
Chitral was invited by Sri Lanka Tourism to conduct a Photo exhibition on the Islands natural wealth which he did jointly with Gehan De Silva in London back in 2009. More recently, he's worked with Scuba Zoo in Malaysia and BBC-Ocean filming Blue Whales and Ammonite UK producing a documentary on Yala's leopards filmed at night.
His passion for sustainable tourism enabled launch 'Project Leopard' five years back and this amazing village assistance program helping dairy farmers and mitigating the human-leopard conflict was recognized by the Clark University of USA and awarded the Davis prize for peace in 2014. More recently, in November 2015, His team was judged as the Best Marine & Wildlife Tourism Provider by PATA, and awarded at a glittering event held in Legaspi, Philippines.
He's also in the forefront of developing photography in the Island having led the organization of an all Island wildlife-photo competition for the Wildlife & Nature Protection Society of Sri Lanka in 2006 and continuing with the Nature Photographer event annually through John Keells Group in collaboration with Etisalat Lanka.
Upcoming Tours with Chitral
There are currently no set departures with this guide, but please do contact the ORYX office at private@oryxphotography.com and we will be delighted to tailor-make your dream Photo Tour with them.