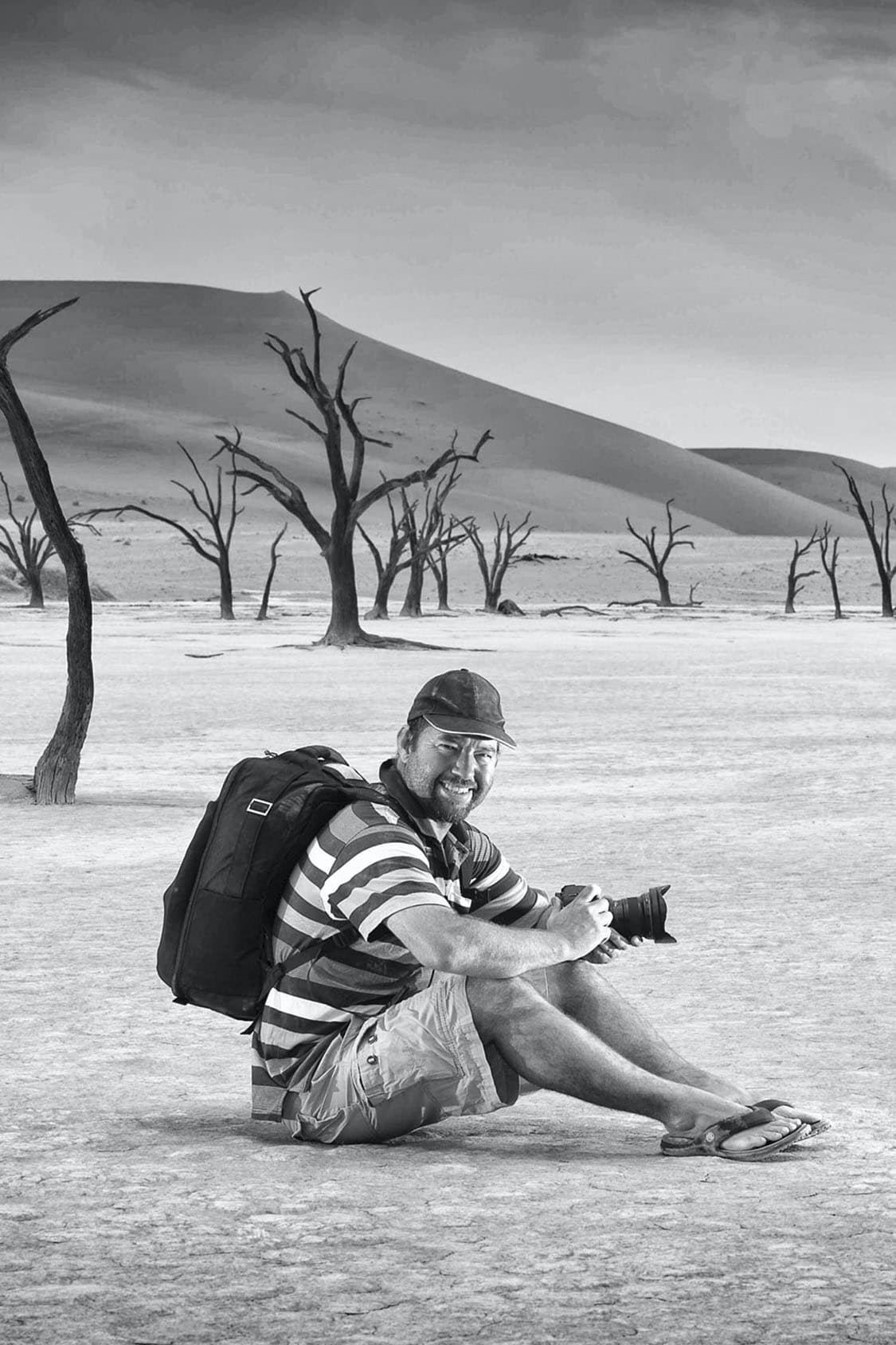 The list of world-class black-and-white wildlife photographers is a short one, but even if it were pages long, South African photographer Heinrich van den Berg certainly would belong near the top. – Outdoor Photographer Magazine (USA)
South African based photographer, author and film-maker, Heinrich van den Berg specializes in nature, environmental and travel photography. He has spent many years in the field, capturing images of African wildlife and the natural beauty of the continent.
Highly acclaimed as a wildlife and nature photographer, he has won various international photographic awards and is ranked 8th internationally for wildlife photography according to Wikipedia's Wildlife Photographers of the Year rankings which is based on the number of images accepted in this prestigious competition, with 20 of his images having been awarded in the competition.
.In 1998, Van den Berg left his profession as a civil engineer to become a full-time wildlife photographer. Since then he has travelled the world photographing wildlife, culture and adventure sport with a uniquely artistic eye. Van den Berg's photographs are known for breaking boundaries and depicting the natural world in a fresh and evocative way.
Van Den Berg has done assignment photography for Getty Images, Discovery Communications, GEO, Terra, GQ, The Peaceparks Foundation, BHP Billiton, Gallo Images, National Geographic Books and Discovery's Animal Planet, which includes still images for the Meerkat Manor and Wild Recon series.
Apart from his photographic and filming skills, he is experienced in the field of publishing, having photographed and published more than 30 photographic books. He is the current founder and owner of the publishing company, HPH Publishing.
Upcoming Tours with Heinrich
There are currently no set departures with this guide, but please do contact the ORYX office at private@oryxphotography.com and we will be delighted to tailor-make your dream Photo Tour with them.