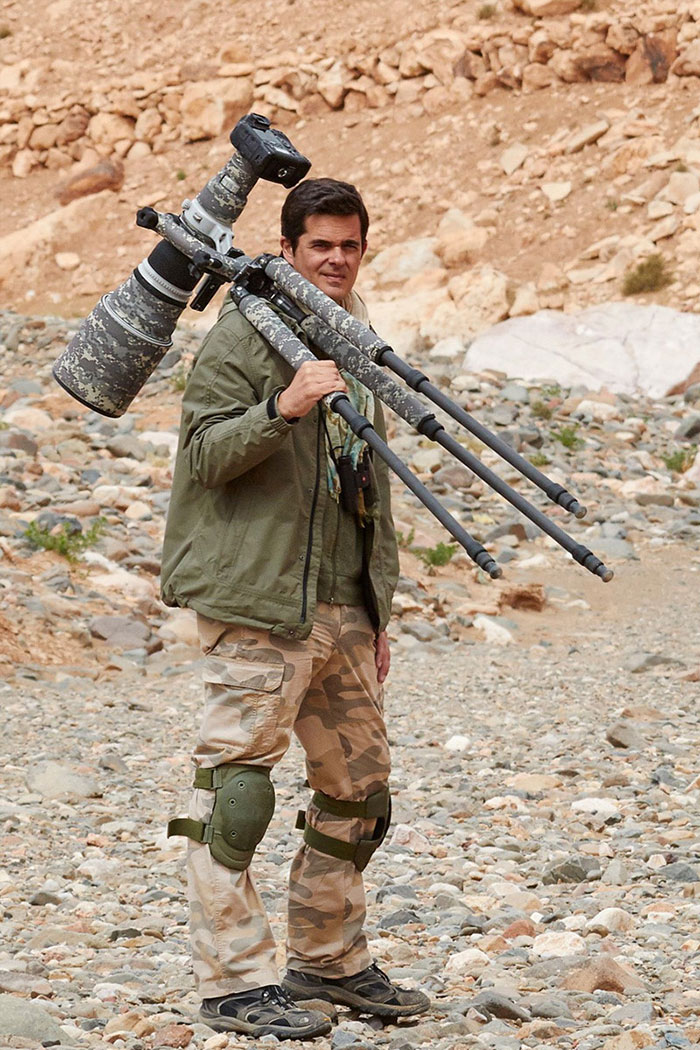 Born in 1968 in Madrid, Ignacio is a widely travelled photographer and nature enthusiast.
He studied in France, and began photographing in earnest in 2005. His travels have taken him through the Palaearctic, the Americas and south-east Asia.
He is the author of the book "Birds of Morocco", a coffee table book that has been published in 4 languages, namely English, French, Spanish and Arabic. He has been a jury member in several photography contests, including Professional Photographers Association in Spain, and his images can be purchased through the FLPA (UK) and Biosphoto (France). His images have been published in BBC Wildlife, and also in the Handbook of the Birds of the World and Handbook of the Mammals of the World.
Together with some associates, he created the Emberiza Fund, a small organization dedicated to wildlife and habitat conservation projects in Spain and Africa. Ignacio travels extensively, using his travel and photographic experience to good effect with all people he guides. He currently spends most of his time living in Panama.
Upcoming Tours with Ignacio
There are currently no set departures with this guide, but please do contact the ORYX office at private@oryxphotography.com and we will be delighted to tailor-make your dream Photo Tour with them.