Sign up to receive our ORYX Mailer in your inbox
As a company we've decided to be a voice of inspiration and positivity in these uncertain times. This doesn't mean we are putting our heads in the sand, but rather that we are going to highlight the beauty of our world through inspirational content. We hope that by doing this we can lift the spirits of those who are feeling down, and inspire you to continue dreaming.
If you would like to receive this kind of content over the next few weeks, then please signup below to confirm. Our mailers are sent once a week at the most, and promise to deliver inspiring wildlife, culture and landscape ORYX photographic content from around the globe.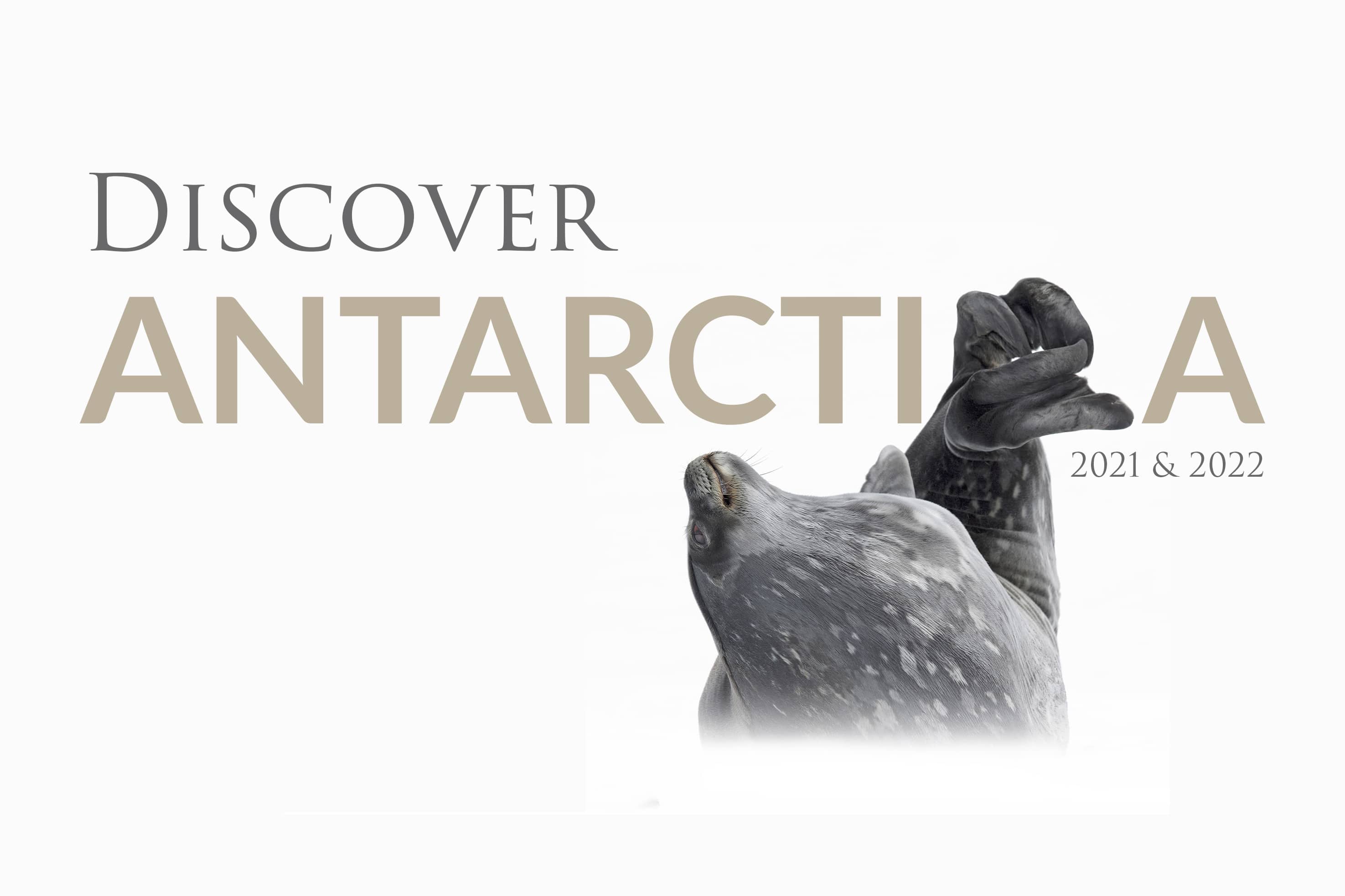 Photo Expedition 2021 & 2022 – Antartica & South Georgia
Our voyage traverses some of the most productive regions of the Southern Ocean, notably the Falkland and South Georgia Islands, both of which are renowned as among the richest of all Subantarctic islands. South Georgia's rugged beauty is worthy of Antarctica itself…
Private luxury safaris to Botswana
This is Botswana in its truest sense; a wildlife utopia that offers some of the finest game viewing in Africa and is crowned with small, intimate, luxury camps that offer high standards of accommodation, cuisine and service. Botswana is home to some of Africa's largest tracks of wild land and is renowned for offering a selection of the best wildlife photography experiences on the continent..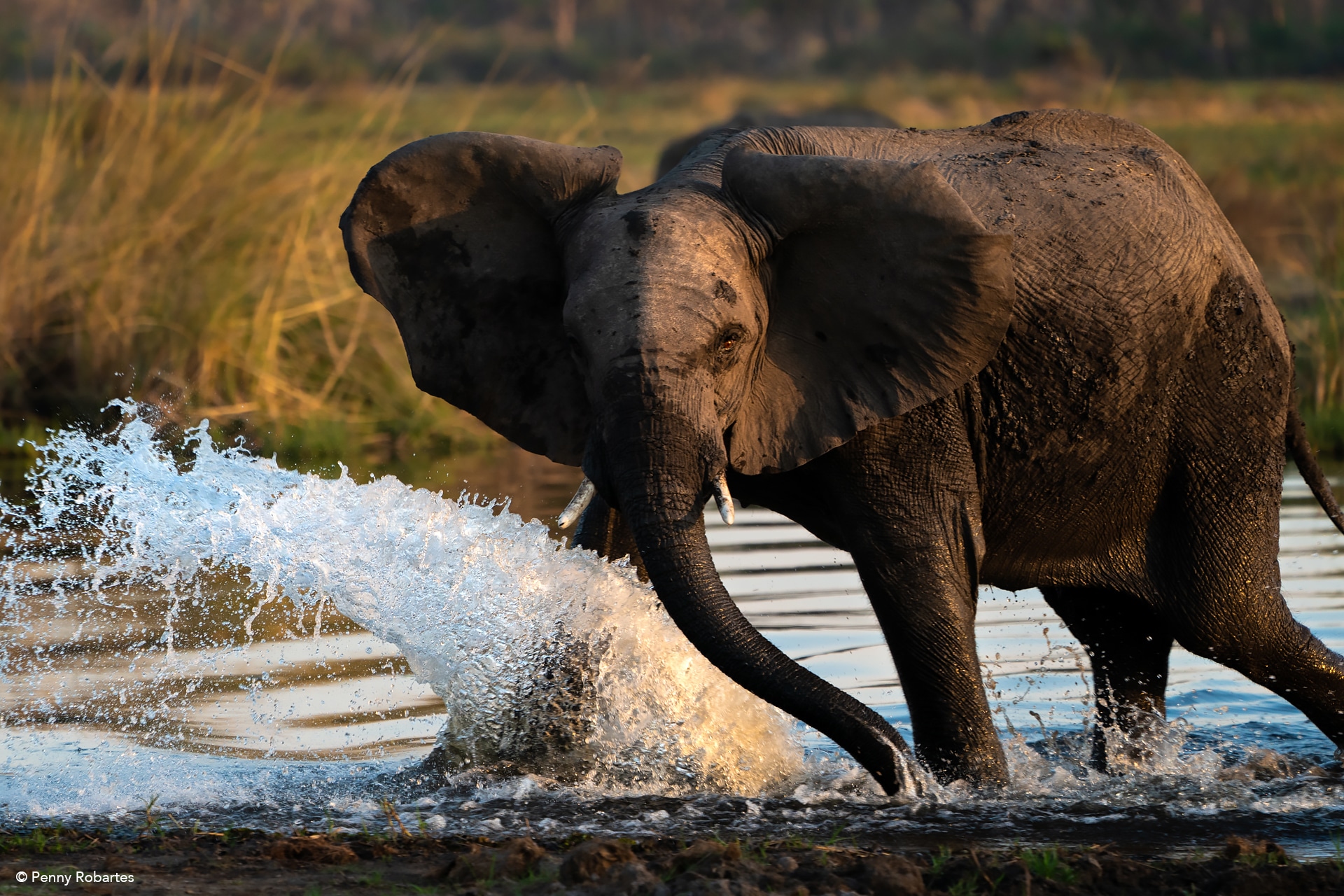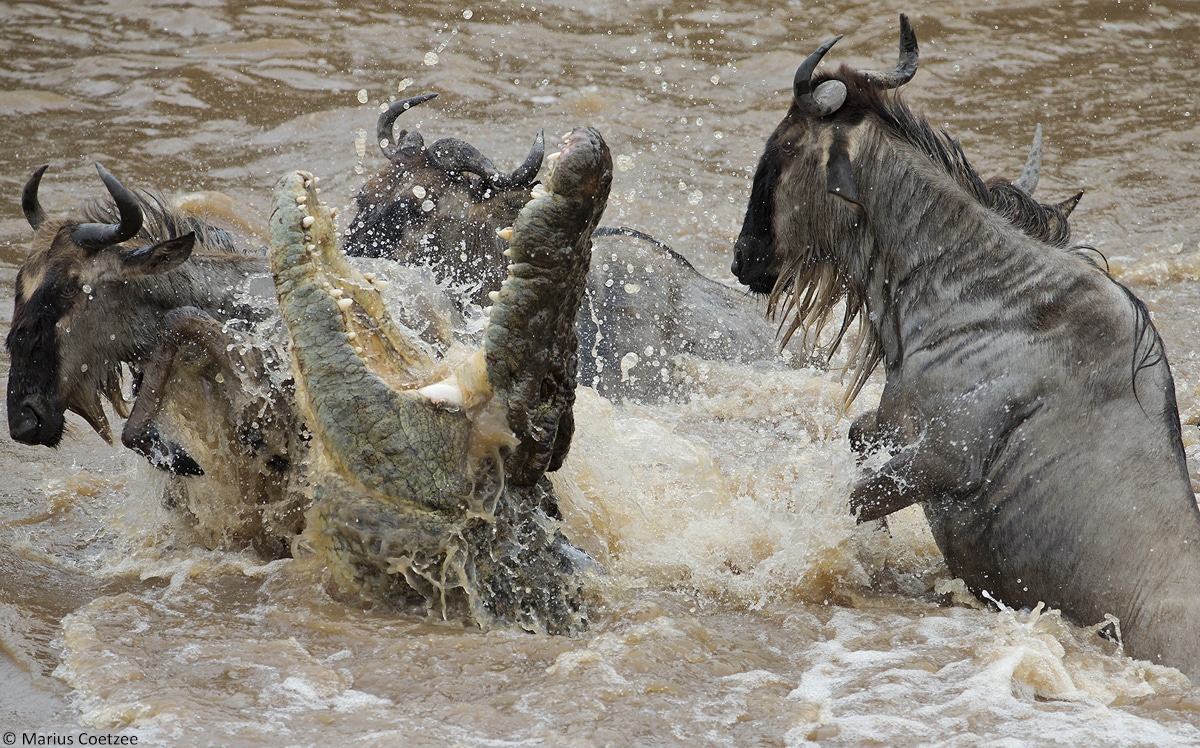 Kenya – The Best of the Mara Migration Photo Tour 2021
The Great Migration is one of nature's grandest spectacles as an estimated 1.5 million Wildebeest and hundreds of thousands of Plains Zebra follow the rains in search of the better quality grazing. As international travel continues to recover, this may be the only time to capture the Mara's splendours with minimal tourists.
Botswana – Savute & Khwai Photo Tour 2021
As one of Africa's most sought-after safari destinations, Botswana has a lot of camps and areas that offer photographic safaris, however we have hand-picked two that have consistently delivered the goods – Savute and Khwai. This is one of ORYX's more popular tours, and with guests emerging with wonderful portfolio's year on year.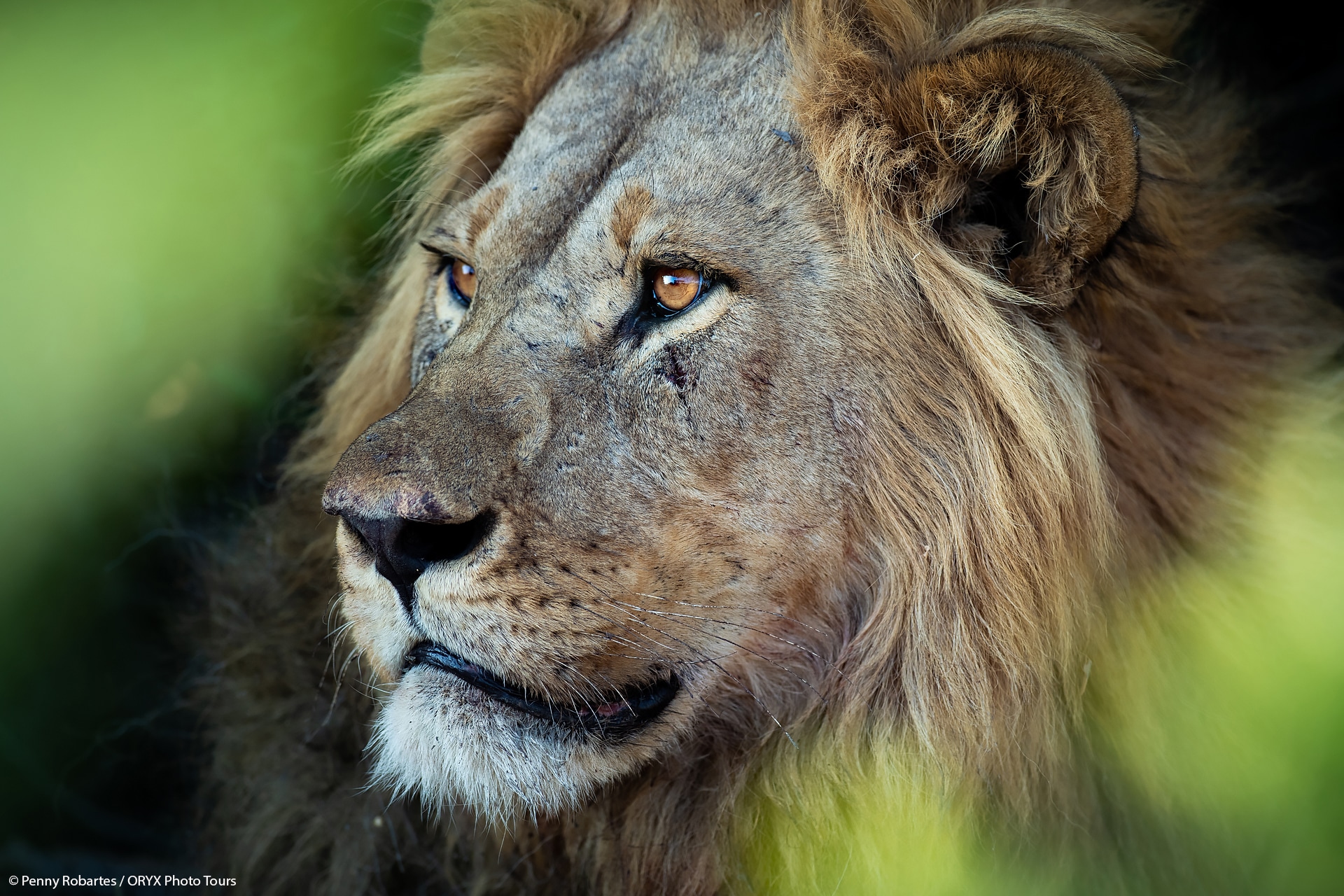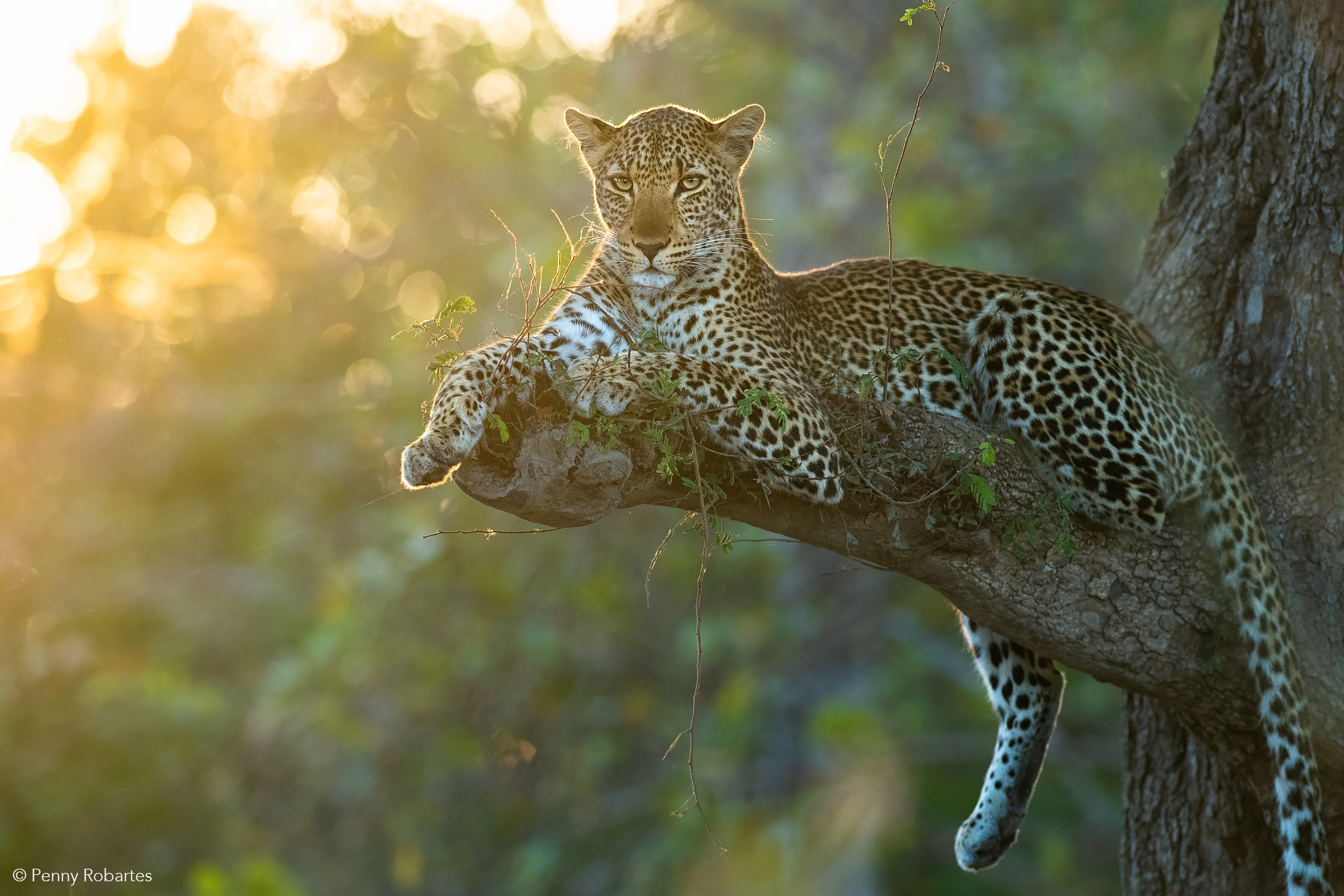 South Luangwa Photo Tour 2022
Dubbed "The Valley of the Leopard", South Luangwa has one of the highest densities of Leopard in the Africa, making it an immediate drawcard for wildlife photographers and, with the beautiful game-filled landscape being relatively untouched by humans, it is as a consequence still authentically wild and provides an exhilarating safari experience. Our Photo Tour takes place in September 2022..
East Africa Travel Updates, May 2021
Kenya, Tanzania and Rwanda are some of our most-loved and desired destinations for tours ranging from relaxed honeymoon and families safaris through to hardcore wildlife photographers. With COVID restrictions being revised and updated regularly, ORYX Photo Tours presents to you an easy to read list of travel updates for Kenya, Tanzania and Rwanda as of the first week of May 2021.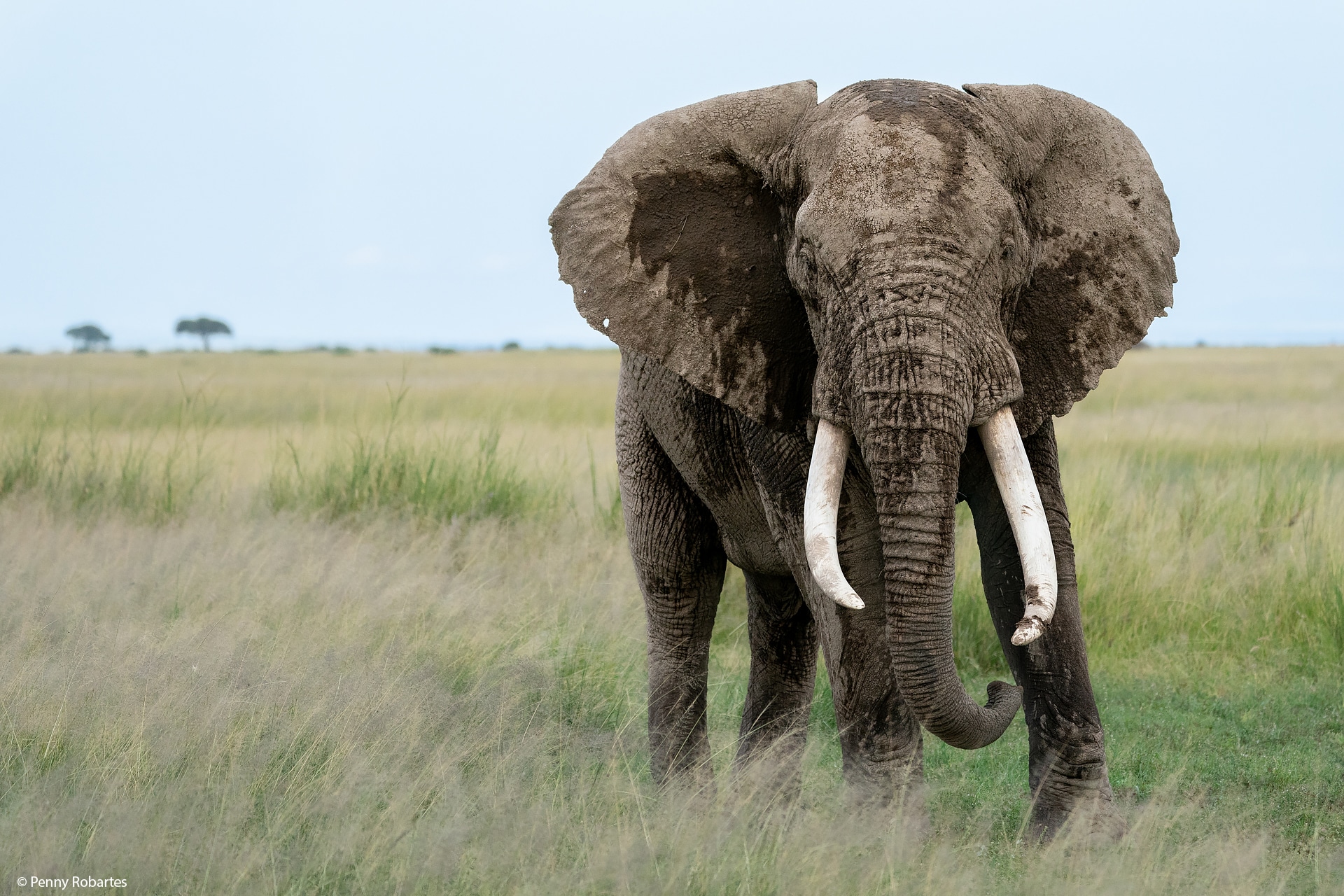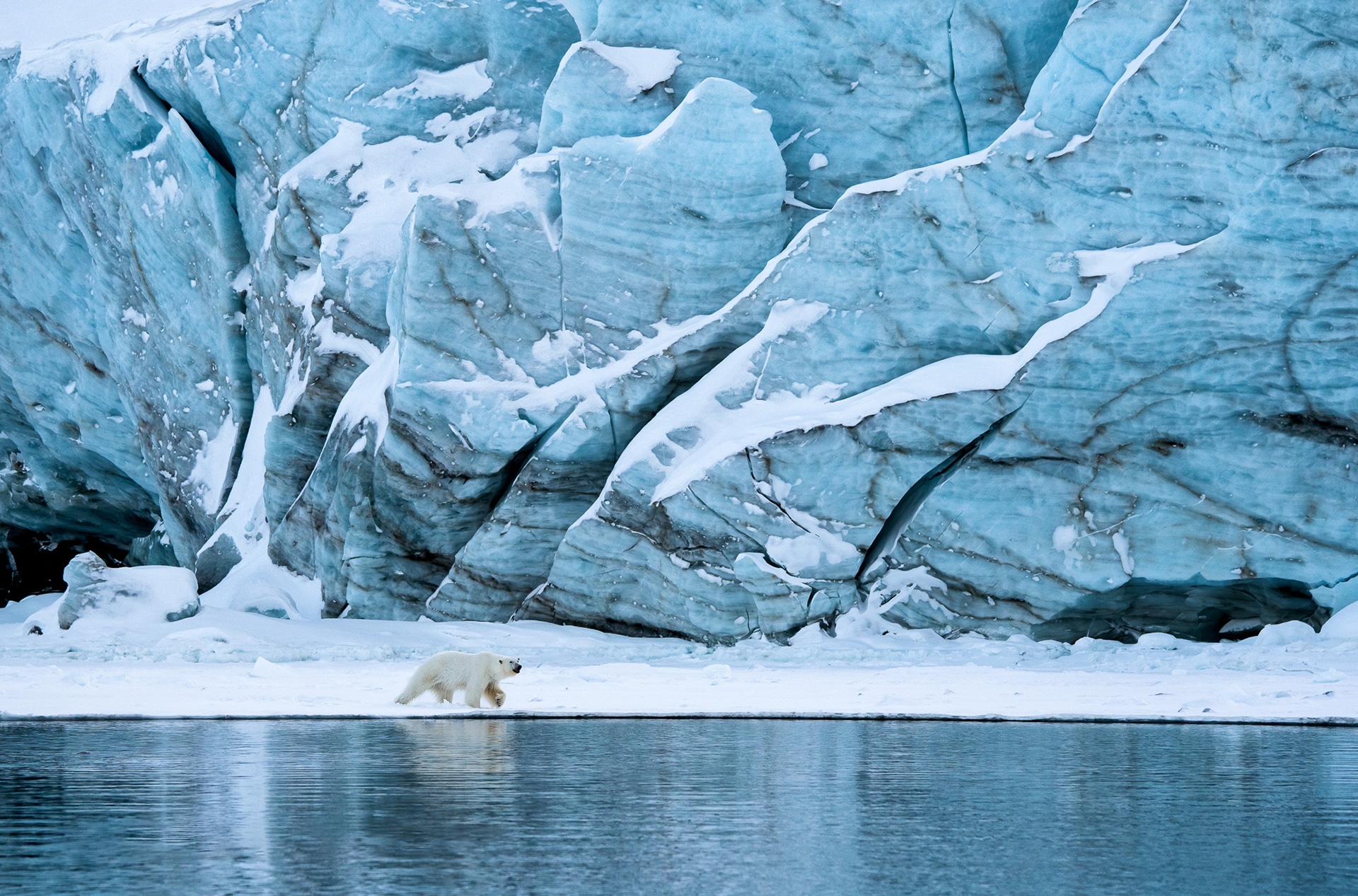 Polar Expeditions in 2022 & 2023
The Polar regions and its mysteries are, and will always be, intriguing and captivating to us. Historic accounts detail the extraordinary journeys heroic adventurers undertook to discover these lands but today, we no longer undergo the dangerous and perilous journeys that past explorers underwent. Advancement in technology has allowed us access to explore further into the Polar regions in extreme comfort…
Destination Spotlight: Uganda
There is an African safari destination that offers more than just the enthralling, quintessential holiday that you may have become acquainted with in Kenya, South Africa, Botswana or Tanzania. It is an equatorial nation that adds experiences that are tactile, where the smells of the mountainous, forested landscape fill your nostrils as you stretch your legs and walk to your quarry. This is Uganda…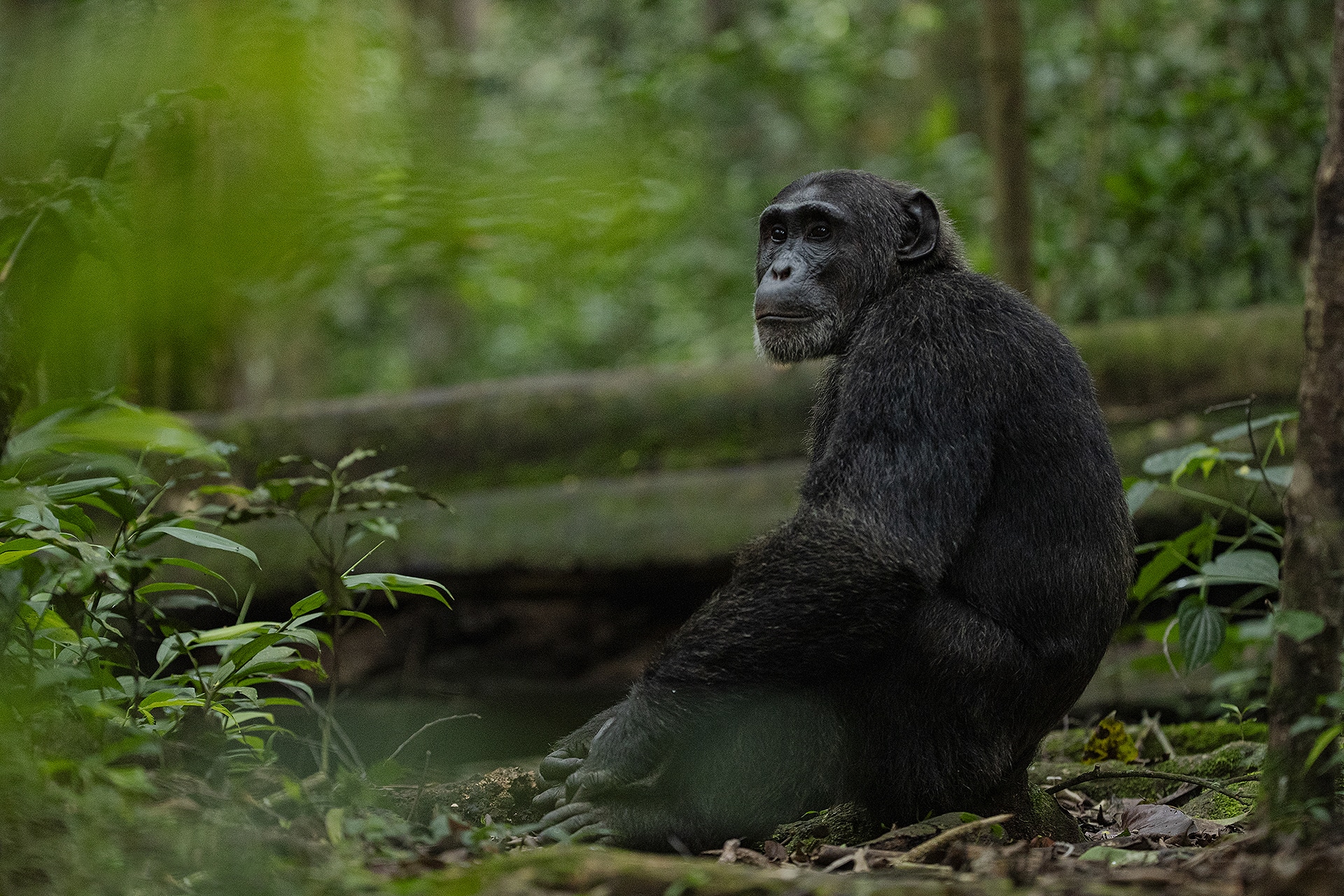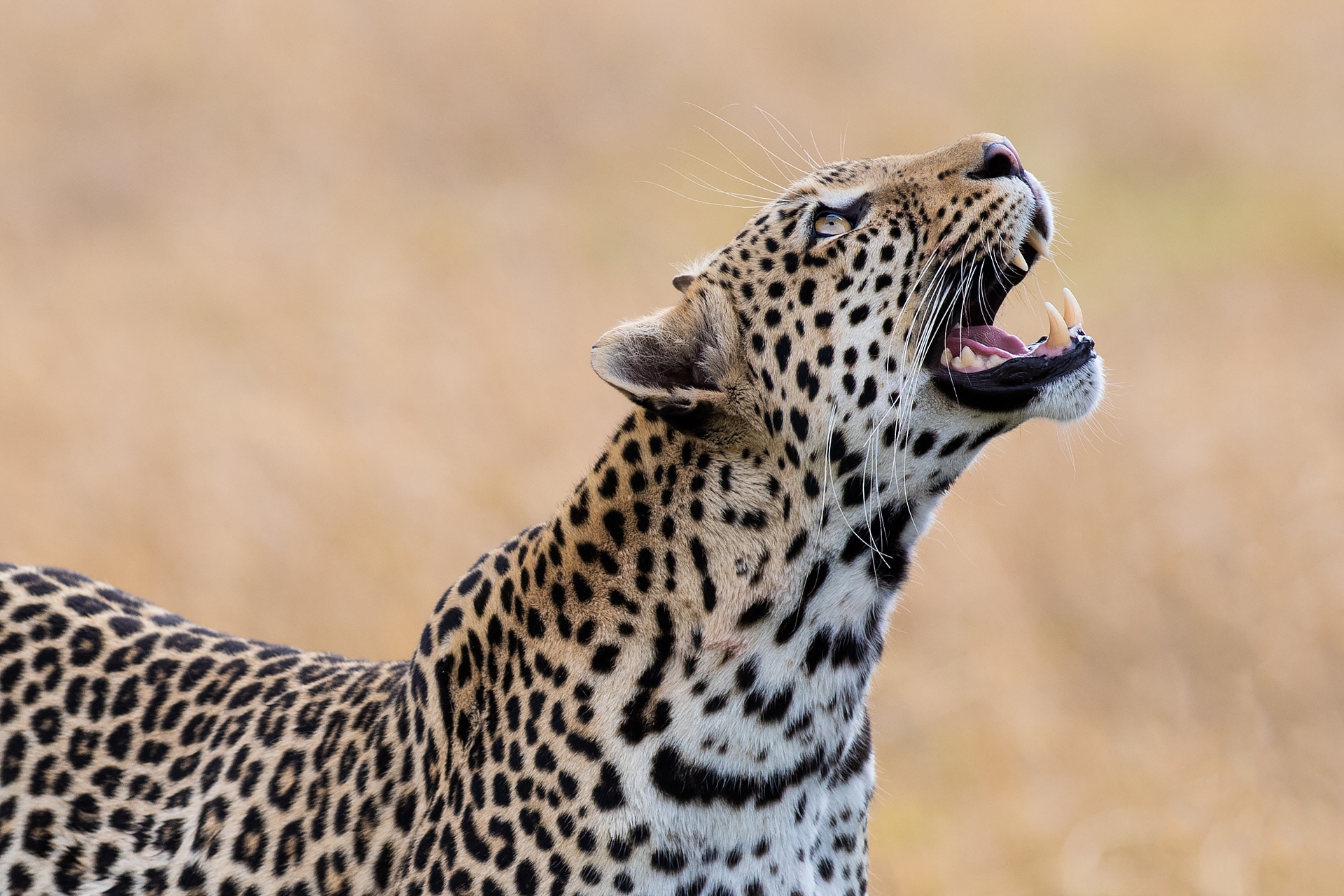 Botswana Photo Tours in 2021 & 2022
We have designed two cost effective Botswana Wildlife Photo Tours offering incredible value for money to famed areas that are well-known for their diversity in landscape, wildlife species and photographic opportunities. From endangered and threatened species such as African Wild Dog, Roan Antelope and Cheetah to the much-desired Leopard, Lion, Elephant and bird life…
Escape to South Africa on a Photo Safari
South Africa boasts some of the worlds top game reserves that offer other wildlife experiences and activities that without a doubt, certainly rank as some of the best in Africa.Wildlife photography and Conservation activities are our choice activities here, and now they can be yours too!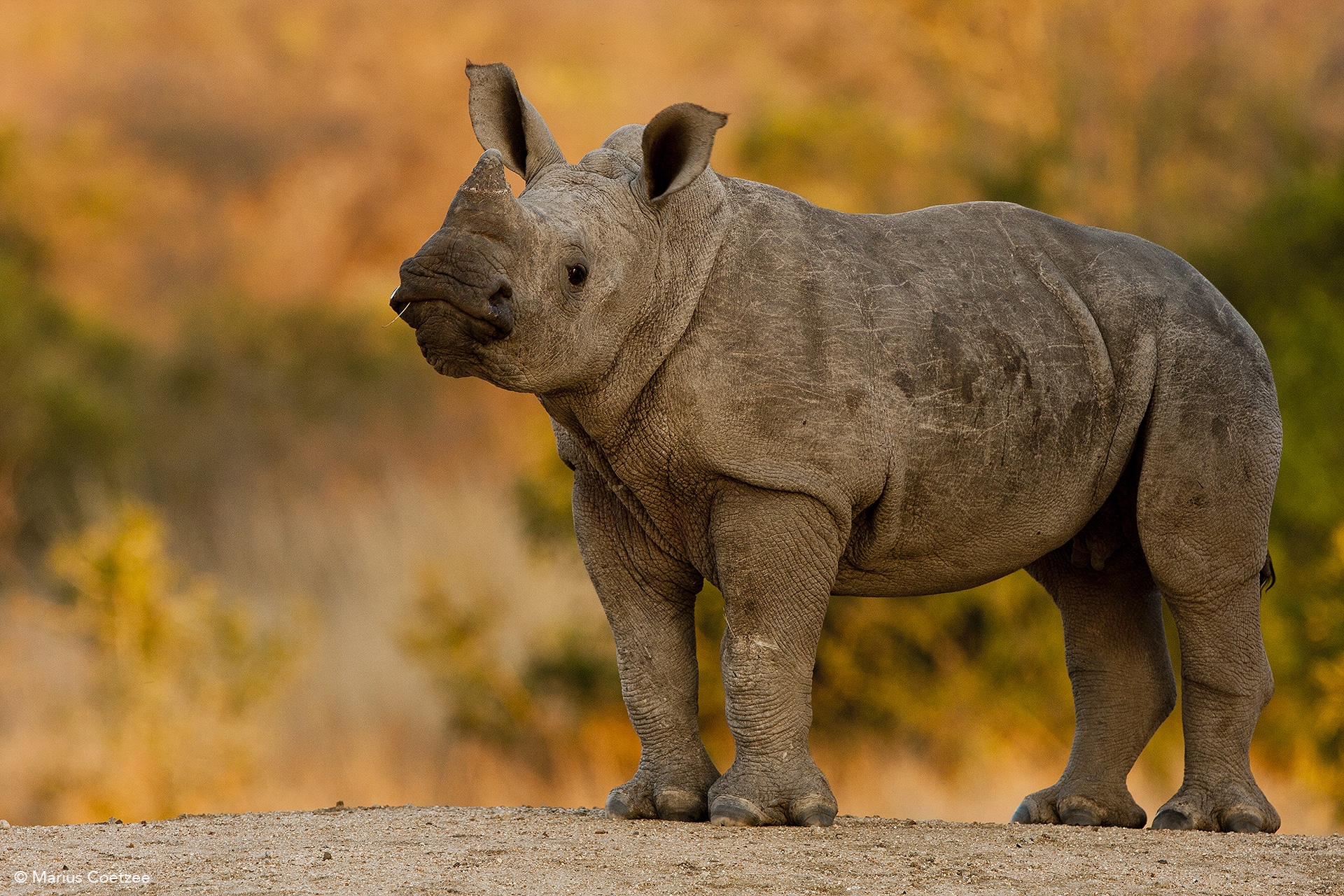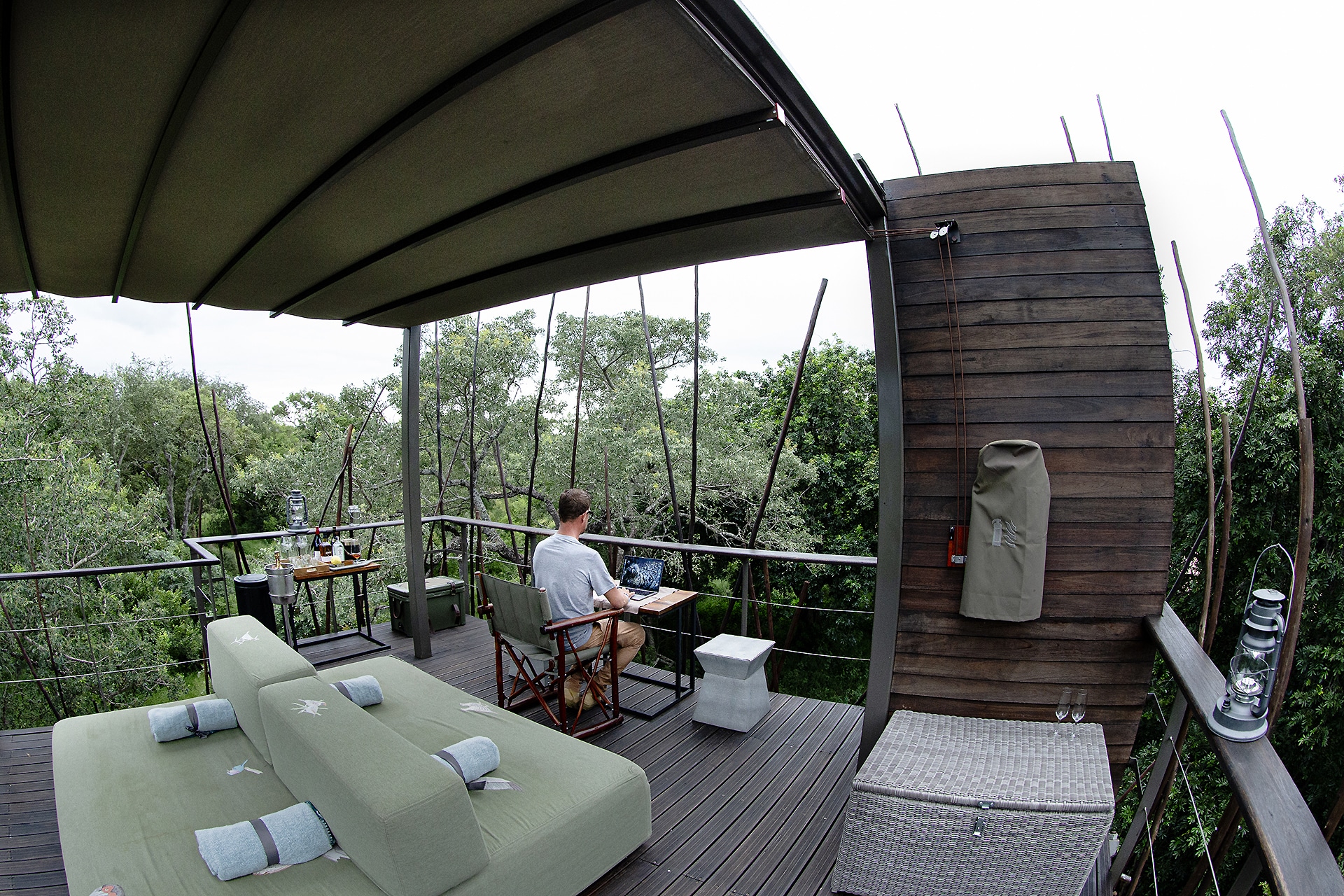 Working Remotely & Living Your Safari Lifestyle
"In the current world of technology where meetings take place over Zoom or Microsoft Teams, and where in many cases we are forced to work "remotely", I can truly say that operating directly from the calmness and beauty of nature has had a profound change on my outlook related to both entrepreneurship, and how and from where I manage ORYX Photo Tours…"
Big Cats Photo Tours in 2022
It's time to convert those dreams into plans, and look ahead to travel in 2022! The team at ORYX is working hard to reignite the excitement of travel and is striving to make planning your next adventure a breeze. We are breaking up our 2022 scheduled tour offerings into themes which highlight specific attractions. This month's theme encapsulates destinations where the captivating presence of the big cats leaves its mark!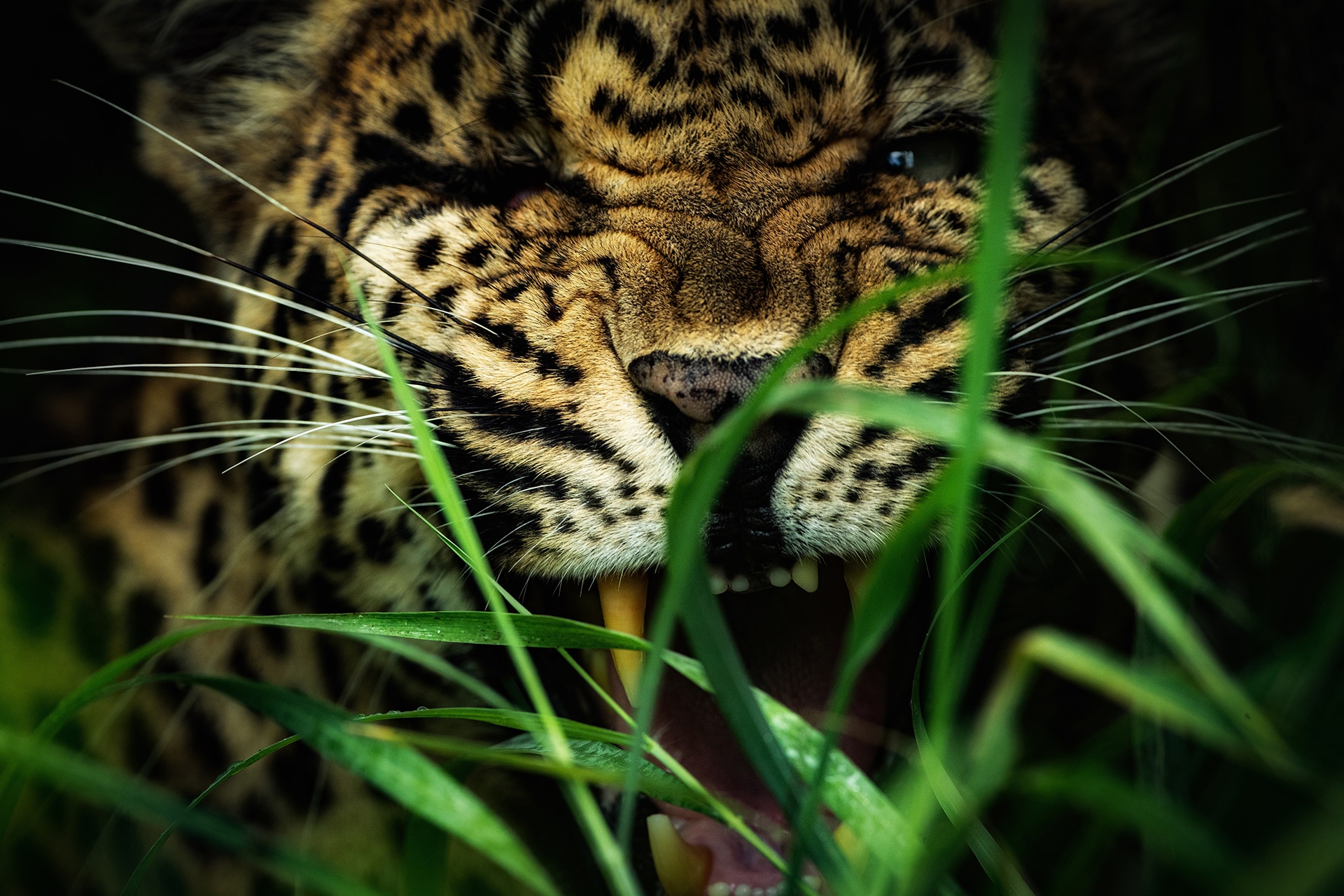 SA Resident Special: Leopards of Londolozi & MalaMala
Come and enjoy a photo safari experience par excellence at Londolozi & MalaMala Game Reserve with ORYX CEO and Co-founder Marius Coetzee that will leave you with a plethora of images and experiences… particularly of Leopards! These special rates will never be repeated! 
Kenya Wildlife Photo Tours 2021 & 2022
Dreaming of visiting Kenya? Join ORYX on one of our carefully crafted tours that are designed to maximise photo opportunities and also to enjoy the sights, sounds and serenity that comes with a getaway to the safari icon of East Africa!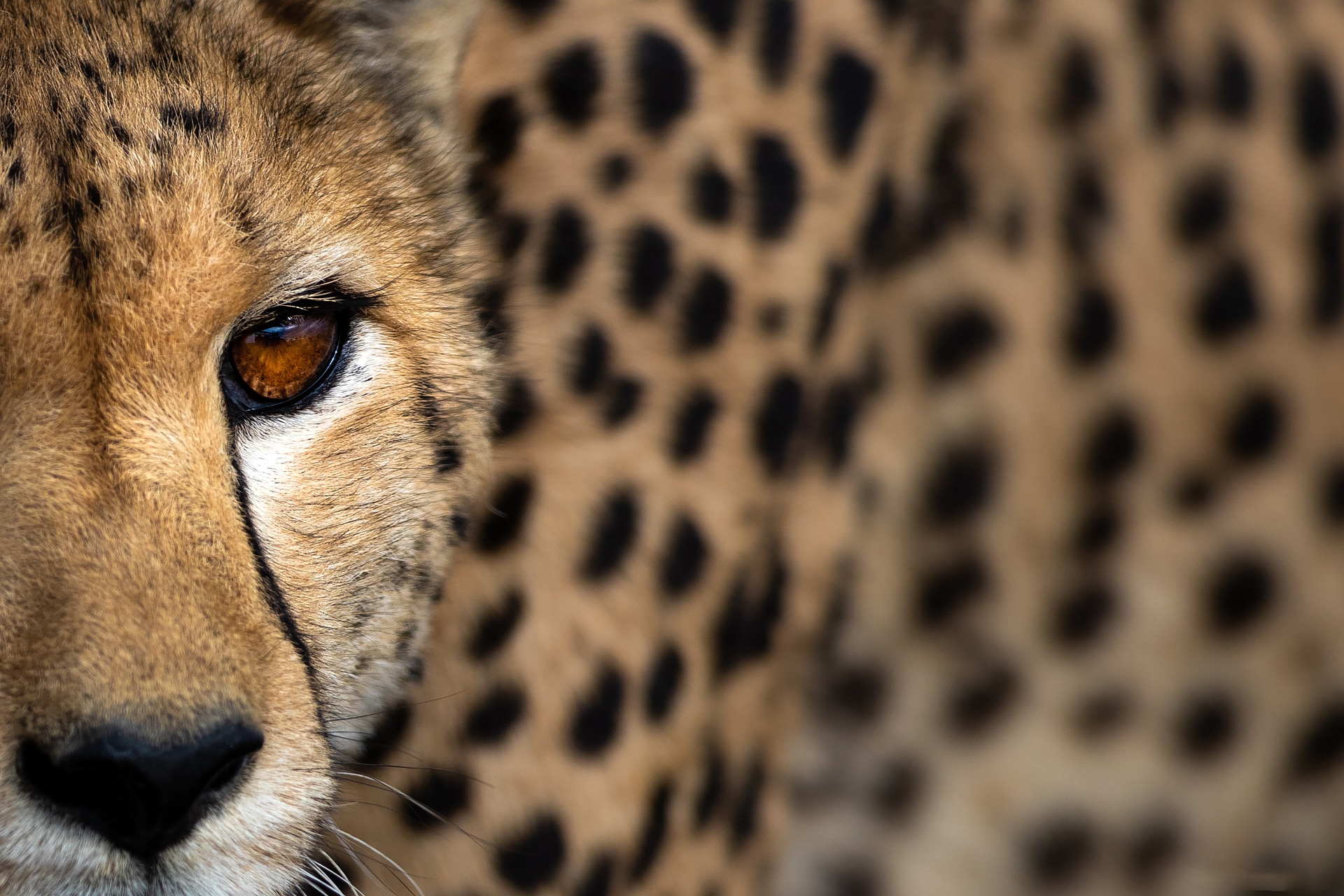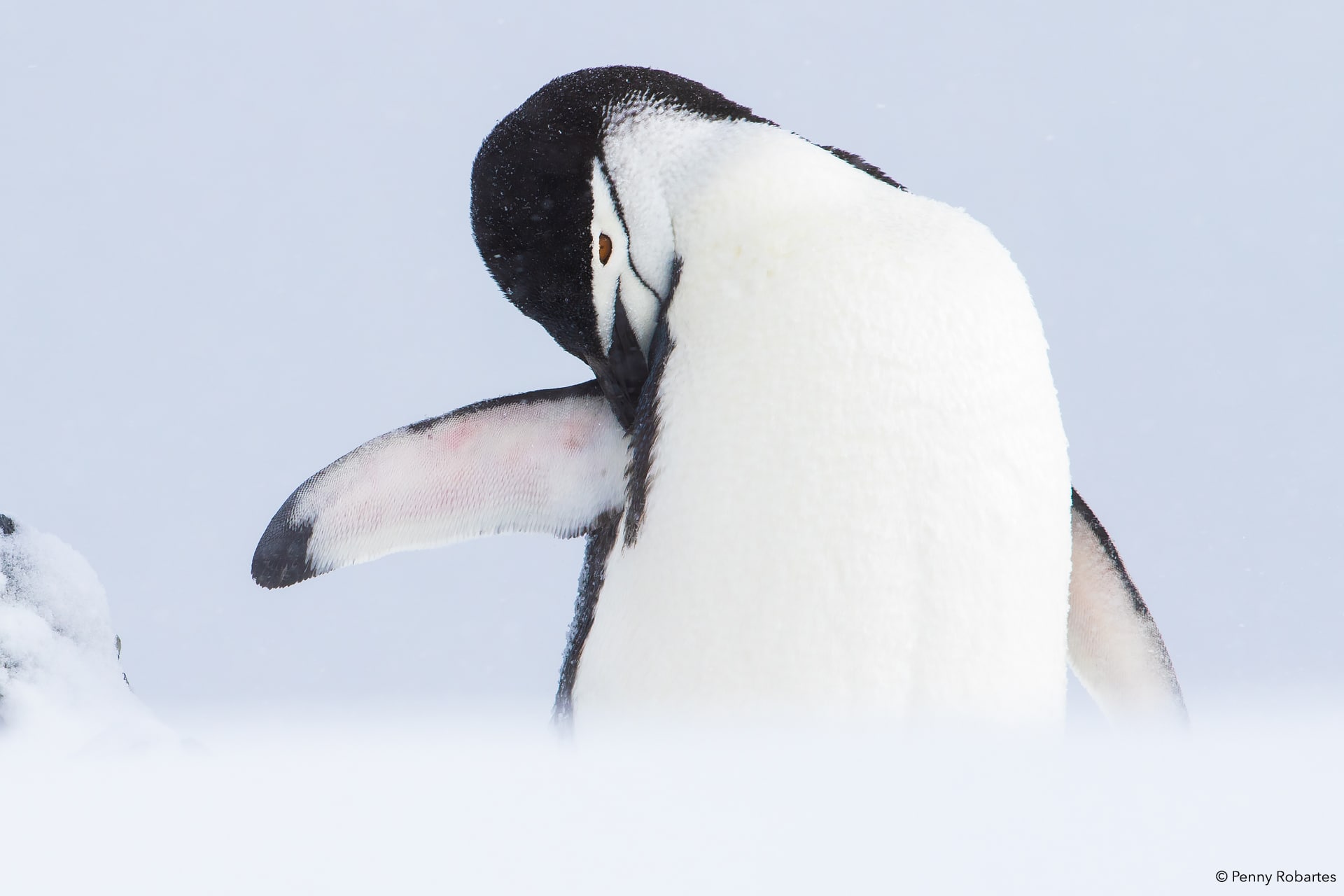 Photograph Falklands, South Georgia & Antarctic Peninsula
Antarctica is surely the ultimate destination! The scenic settings are as magnificent as any on earth, and the scale of nearly everything is grand, to say the least. Complementing these astounding vistas are vast colonies of majestic penguins, brash skuas, giant albatrosses, weird sheathbills, languid seals and feeding whales that all add life to the region's stark and amazing beauty.
Brazil – Finest Jaguar Photography on Earth
Within the planet's largest tropical wetland we find some of the most spectacular concentrations of wildlife in South America. Birds are abundant, and a fantastic selection of interesting wildlife awaits the avid photographer; such as the captivating Jaguar.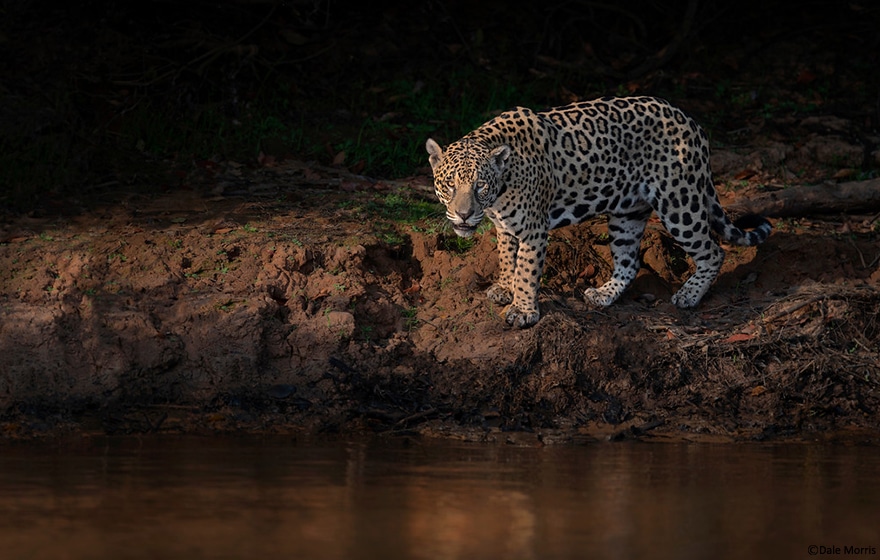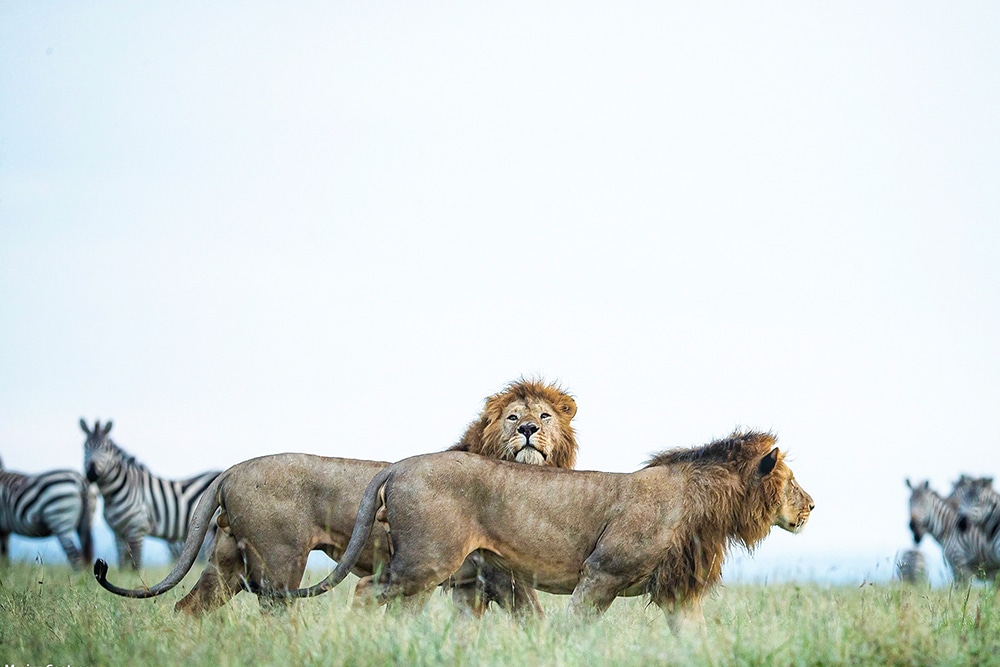 High Covid-safety practices in Kenya
If you have the itch to travel and want the best safari experience, honestly, the time is now. We will never again experience Kenya without the masses again. The time to visit Kenya, and fall in love for the first time, or again, with Africa's most celebrated safari destination, is undoubtedly NOW. As my 45-day Kenyan photo safari draws to a close…
Merry Christmas and a Happy New Year!
Thank you from all of us at ORYX Photo Tours for your support this year! It has meant the world to us, and we are looking forward to working together more in 2021. Wishing you and your families a wonderful Christmas and every success in the New Year!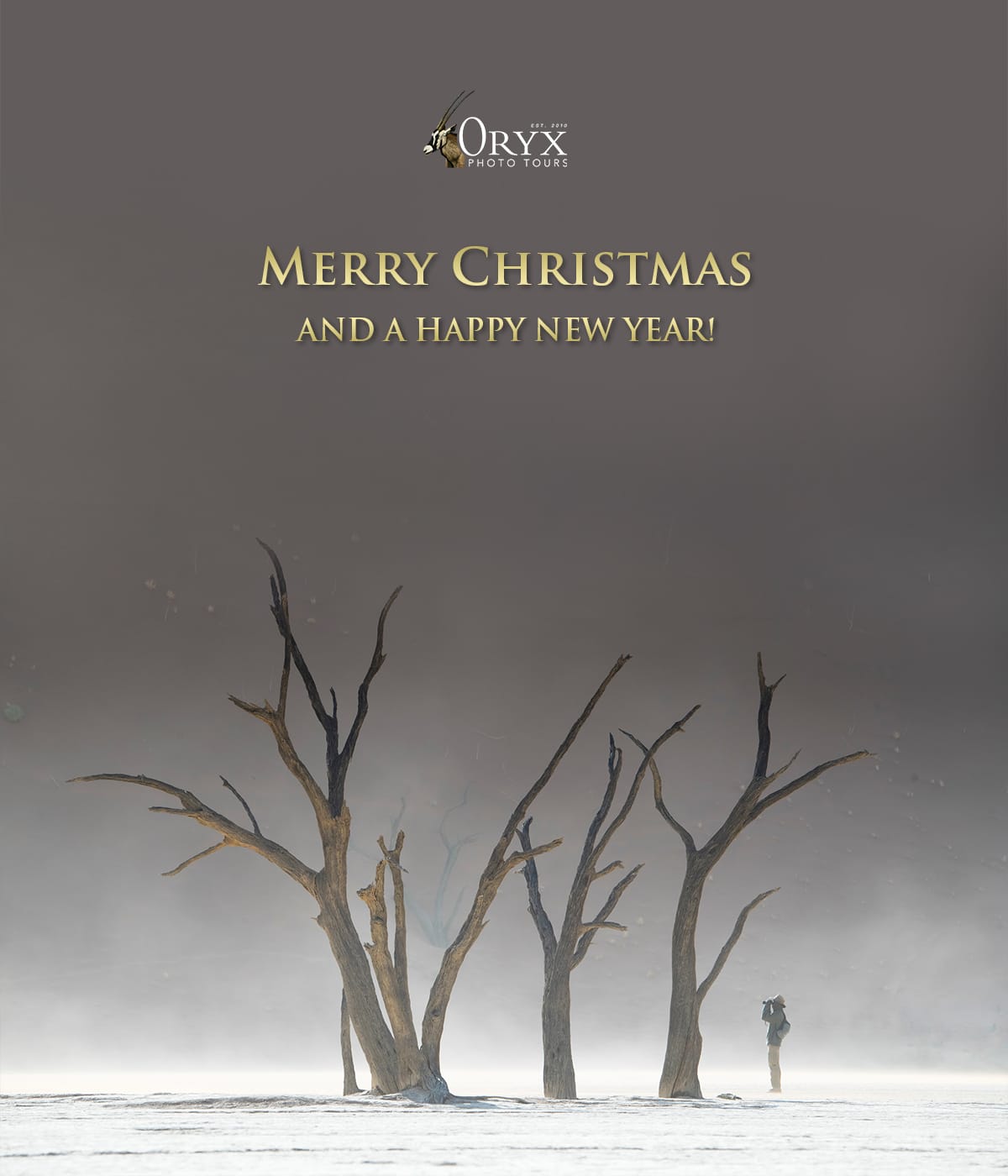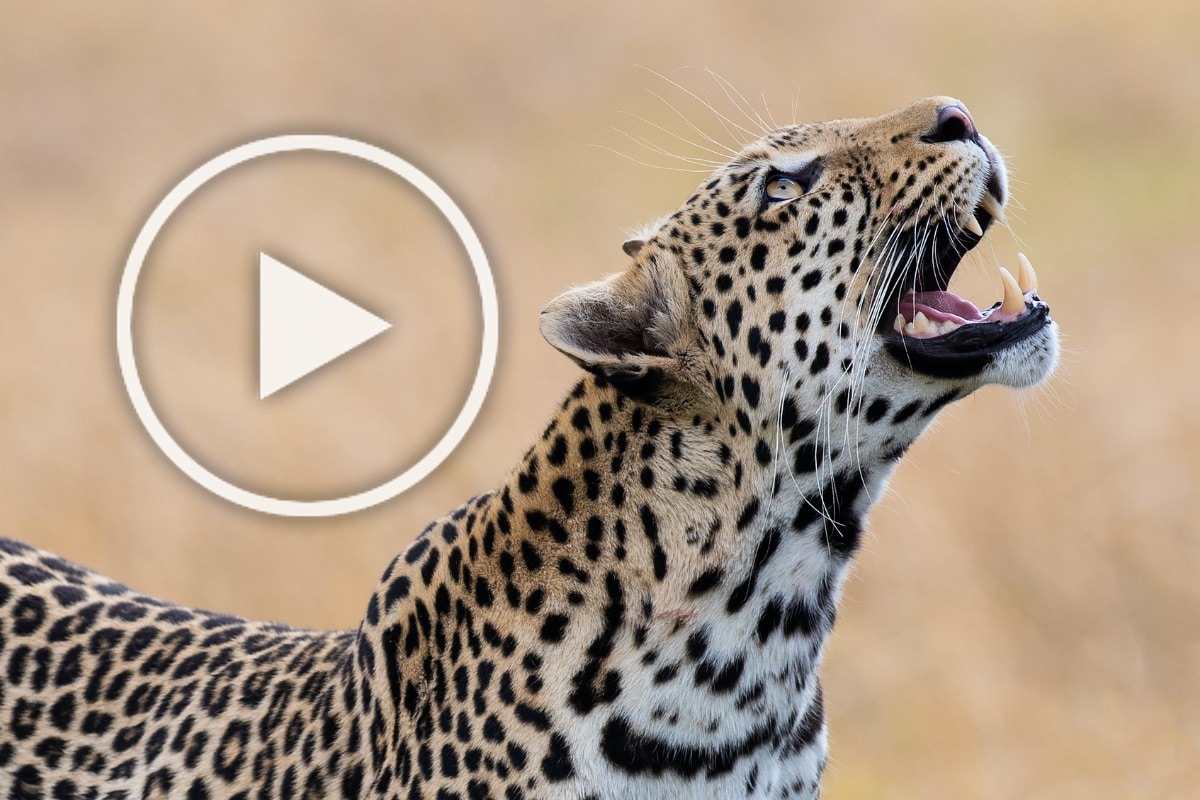 To our esteemed guests
We would like to take this opportunity to extend a heartfelt thank you for your continued support. We couldn't do it without you… the photography, wildlife and cultural experiences, travel and laughs that we are so eager to share with you would not be possible if we didn't have you, our guests…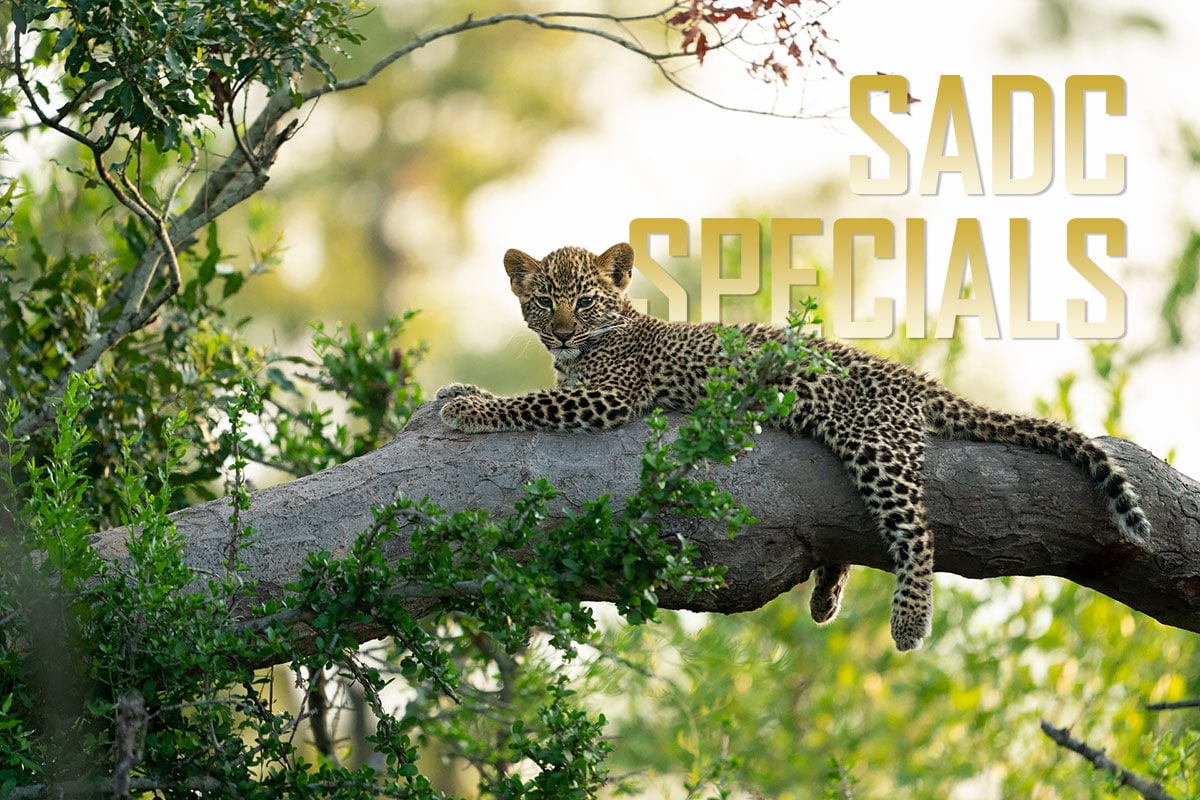 SADC specials – Africa awaits!
We have compiled a list of African destinations that are offering incredible discounts to SADC residents at present, so the time to take advantage of sensational rates and tick off some bucket list destinations is now!
Lions of Lamai
The Lamai area is a hidden gem of the Serengeti National Park. It is fairly remote, being located in the far north of the Serengeti and is really only realistically reachable by way of flight. Hemmed in by the Isuria Escarpment to the west, the Mara River to the south, and the Kenyan border to the north, this is a slice of paradise indeed.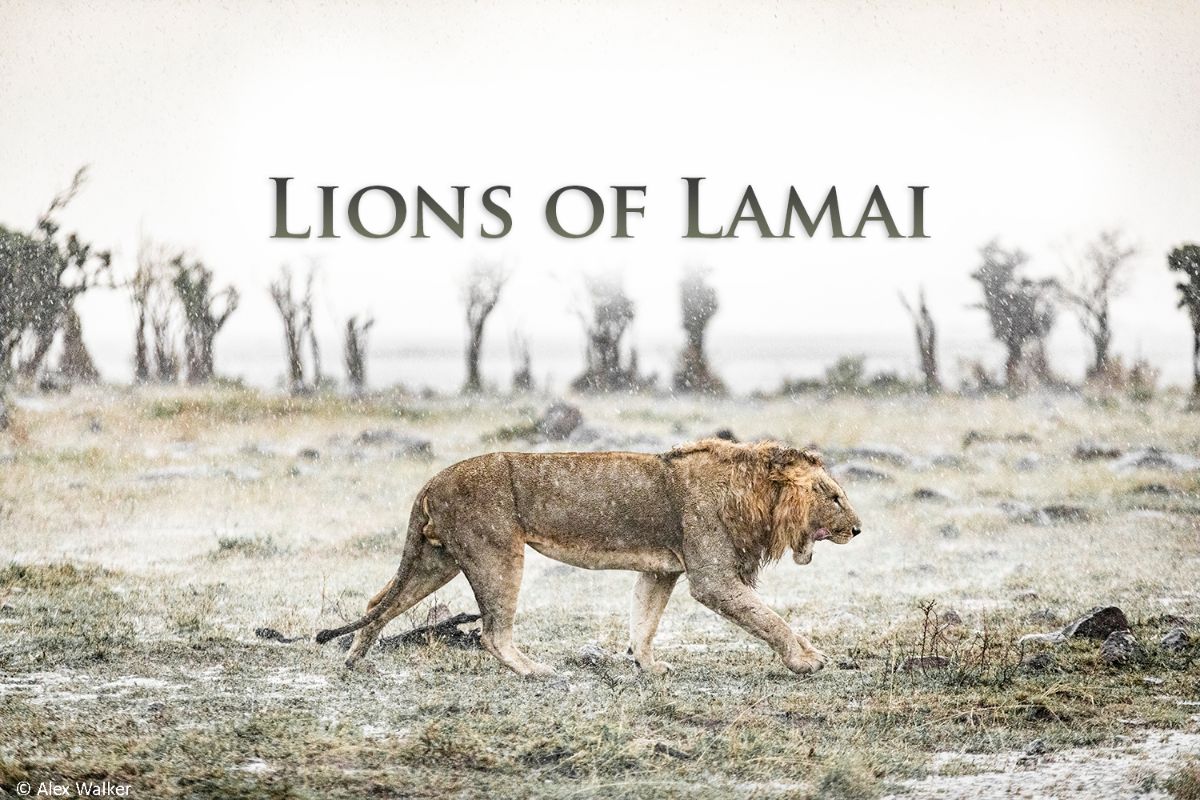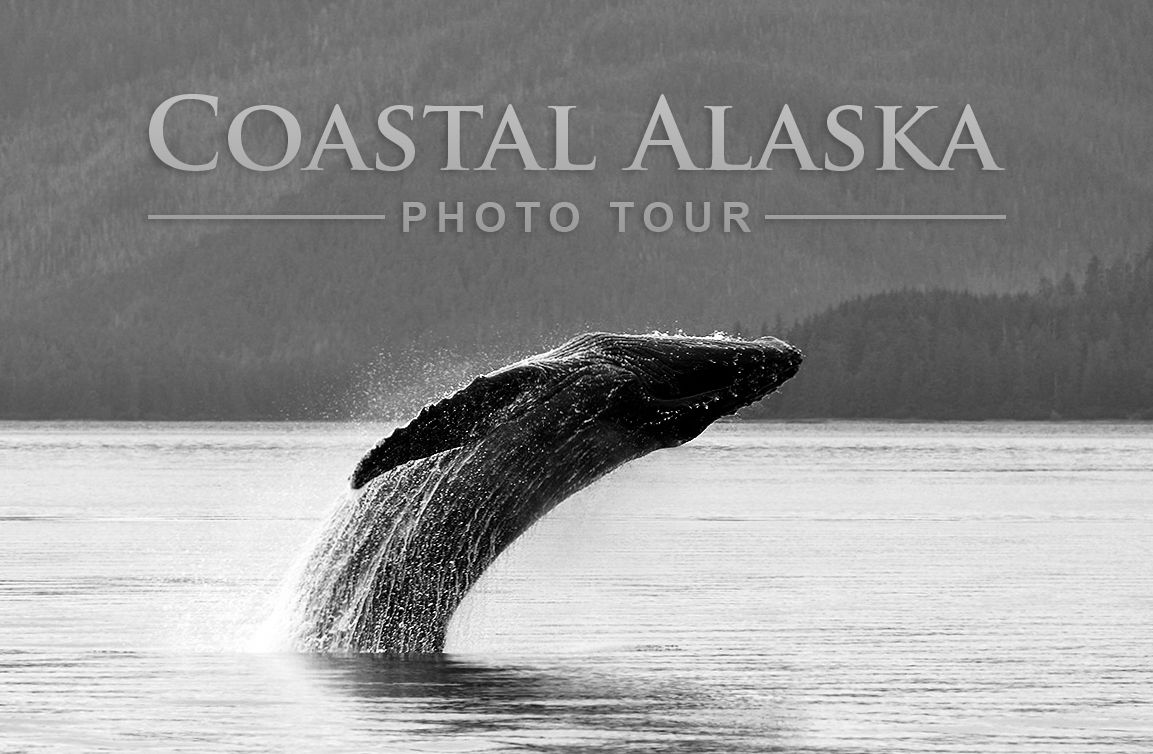 Jaw dropping scenery and coastal wildlife of south-east Alaska!
Beginning in Sitka, we will cruise the calm marine waters towards Glacier Bay, one of the highlights of this cruise. Our boat has access to permits (very sought-after) allowing entry into Glacier Bay National Park.
Incredible tiered discounts with ORYX's Big Cats
Enter the realm of the big cat with ORYX's Big Cats of the World Photo Club!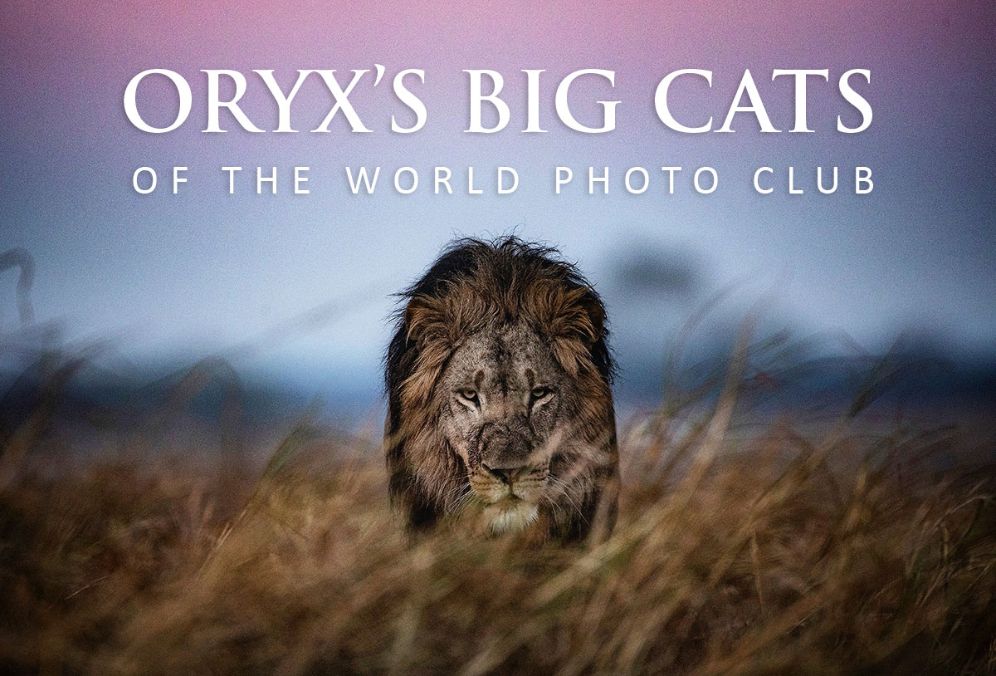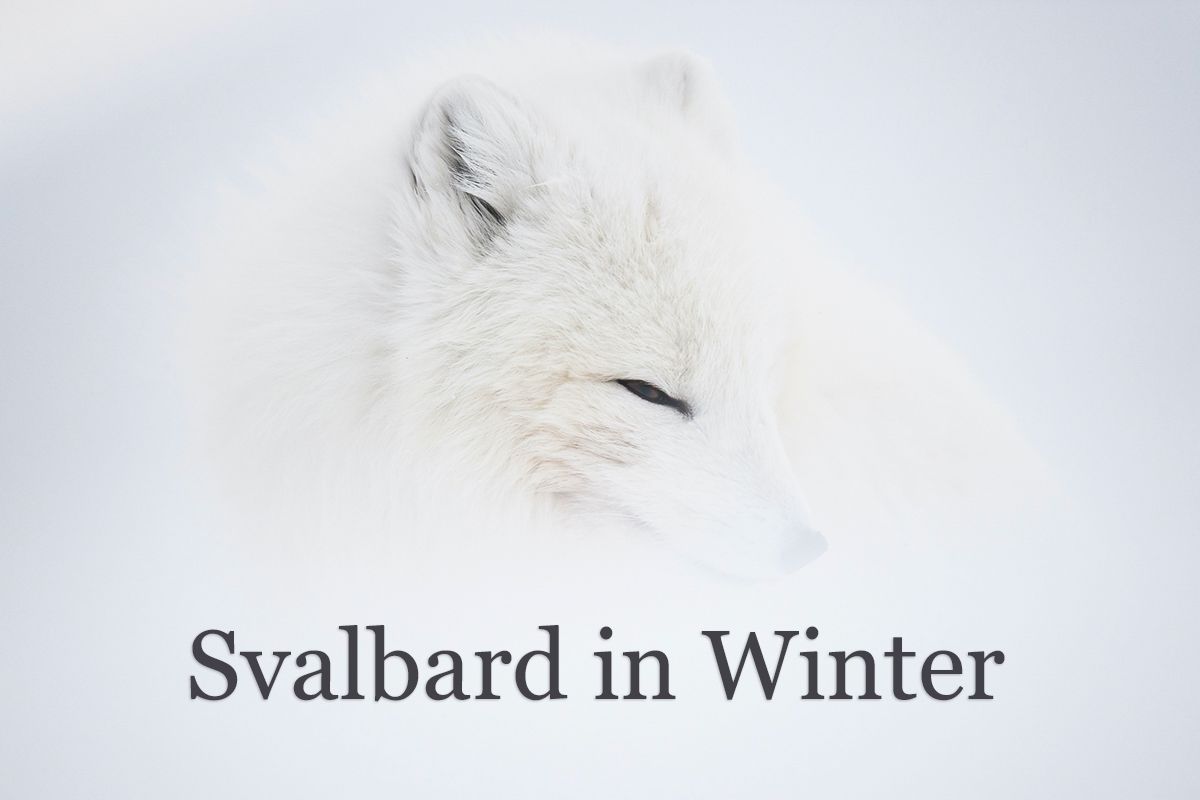 Join ORYX Expedition Leader and CEO Marius Coetzee as he returns to Svalbard!
With Marius as photo tour leader, participants are guaranteed a high degree of photographic tuition on board a small ship with dedicated, highly experienced expedition staff.
Subscribe & Win
With recent studies showing the mood enhancing benefits of watching nature on television, we would like to introduce you to the relaunch of our YouTube channel. We will be hard at work adding more quality content, so subscribe and enjoy!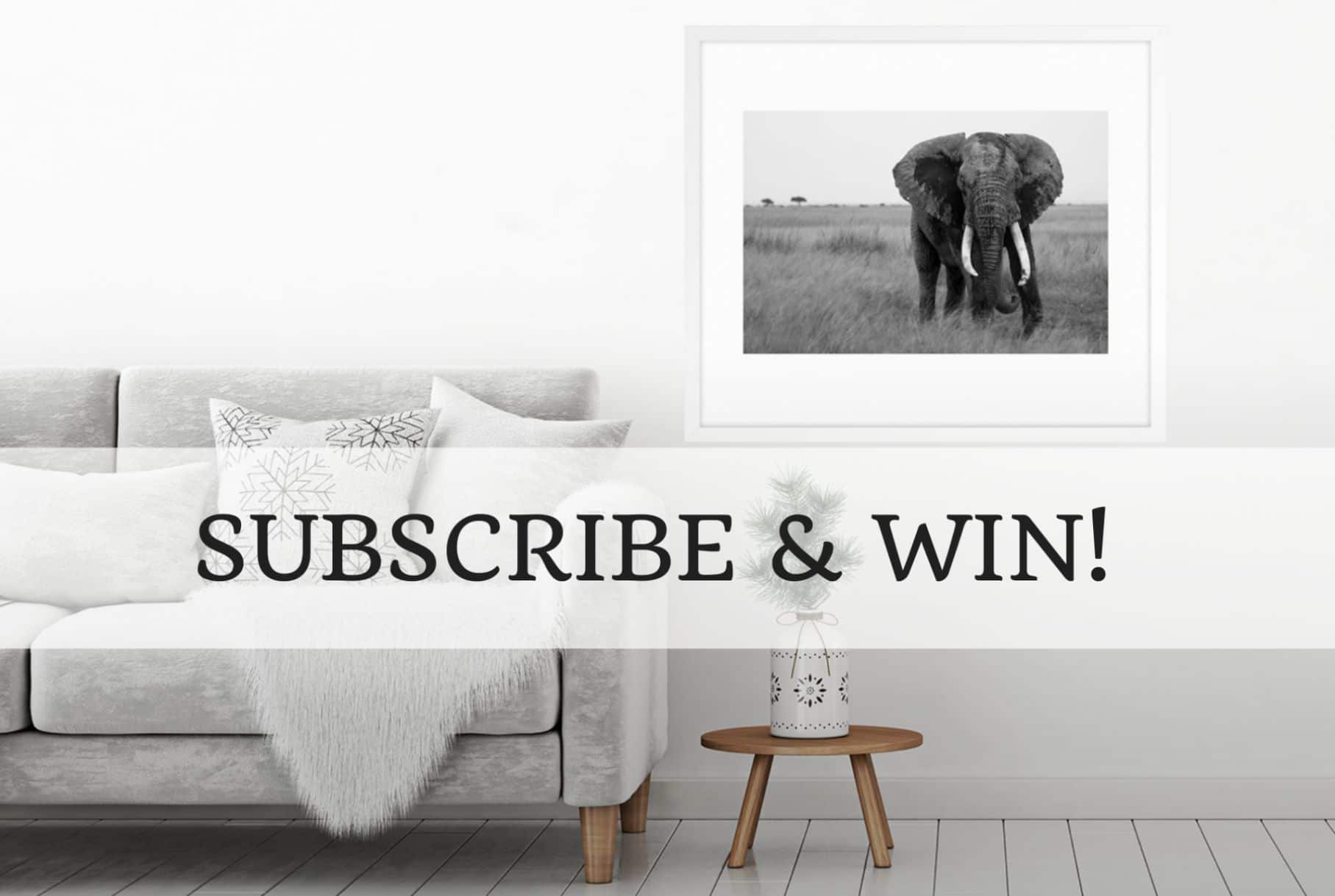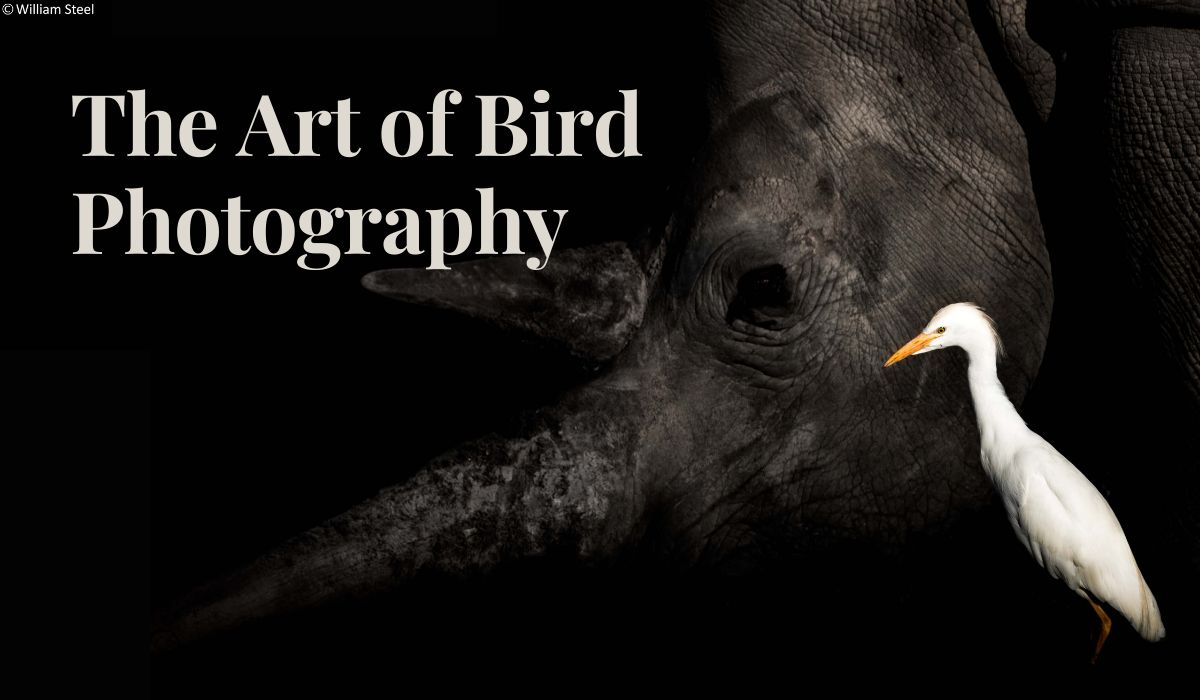 The Art of Bird Photography
Birds are a widespread group of vertebrates that everyone will bump into on a daily basis, and with 10,000 plus species on Planet Earth displaying a huge amount of variety in size, form, colour and habits, there is a lot of potential to enjoy photographing them.
Re-launching South Africa
South Africa's tourism industry has been through a tumultuous period brought on by COVID-19 and the associated lockdown, and we are most excited that South Africa's international borders are beginning to open on the 1st October 2020! ORYX is offering 2021 set departures in a back-to-back fashion to 3 strategic areas in our wonderful nation, allowing wildlife photographers a range of complementary experiences.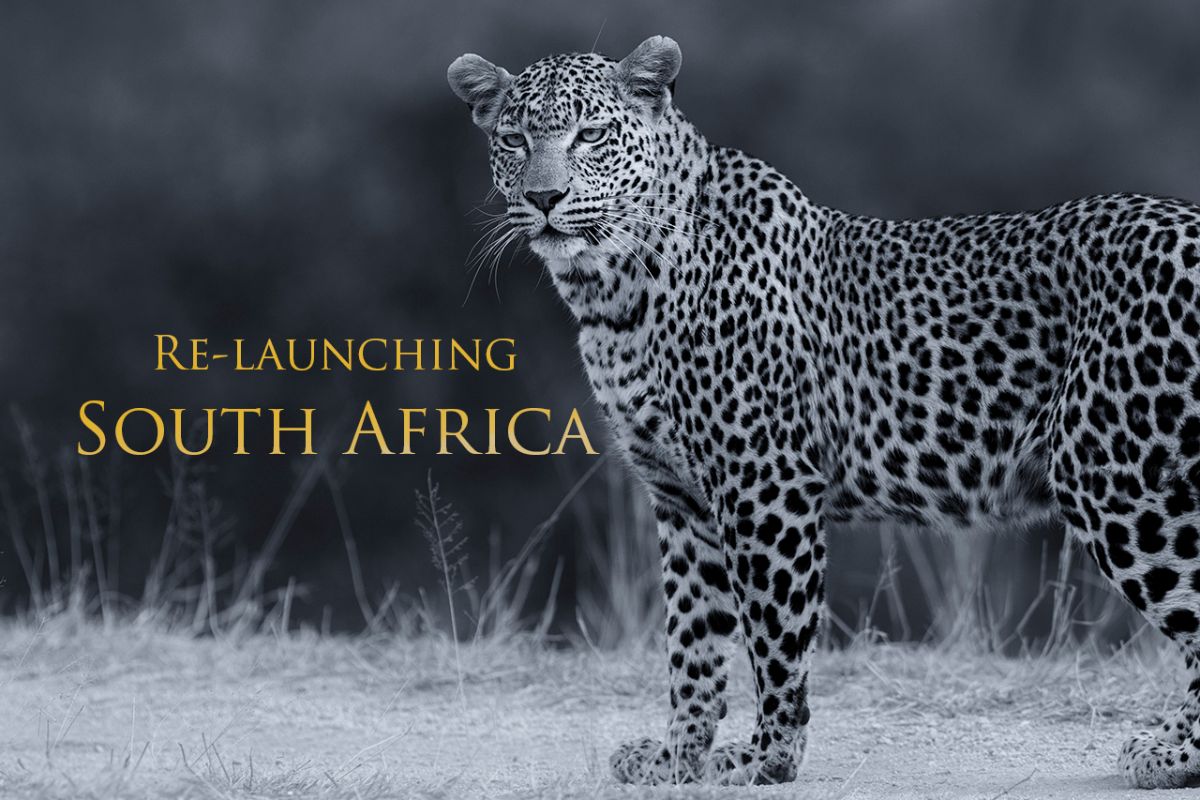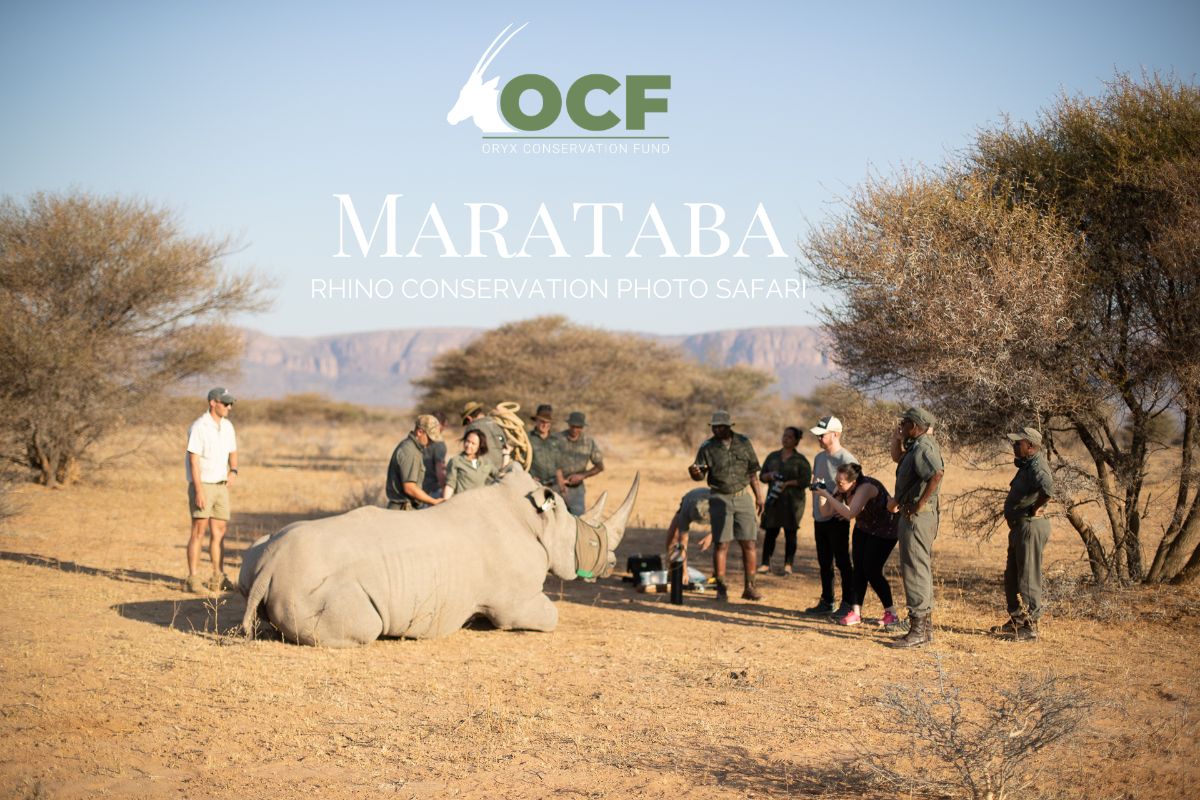 Marataba Rhino Conservation Photo Safari
Marataba is an exciting property that represents a fresh approach to ecotourism and we are most excited that guests will get to roll their sleeves up and participate in the actions that will help threatened species, in situ!
Ethiopia – Borders Now Open
The arrival of the Ethiopian New Year, or Enkutatash, brought some good news for travellers as the East African nation declared borders open for international tourism.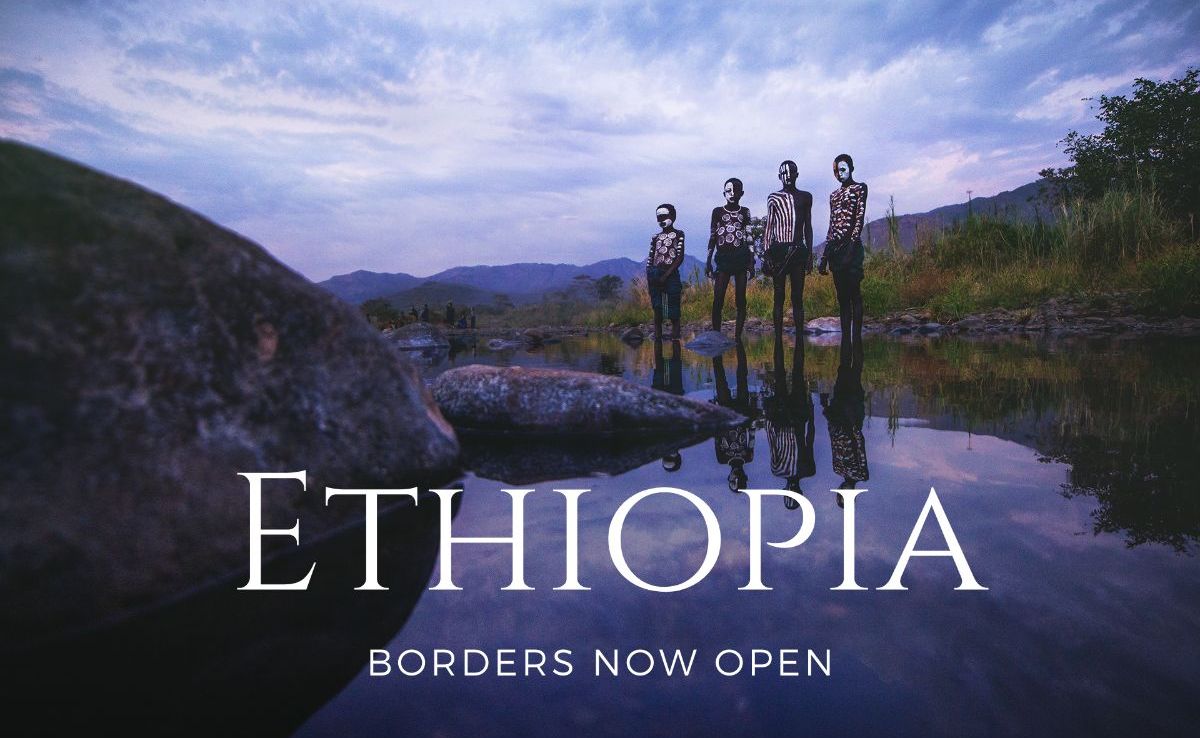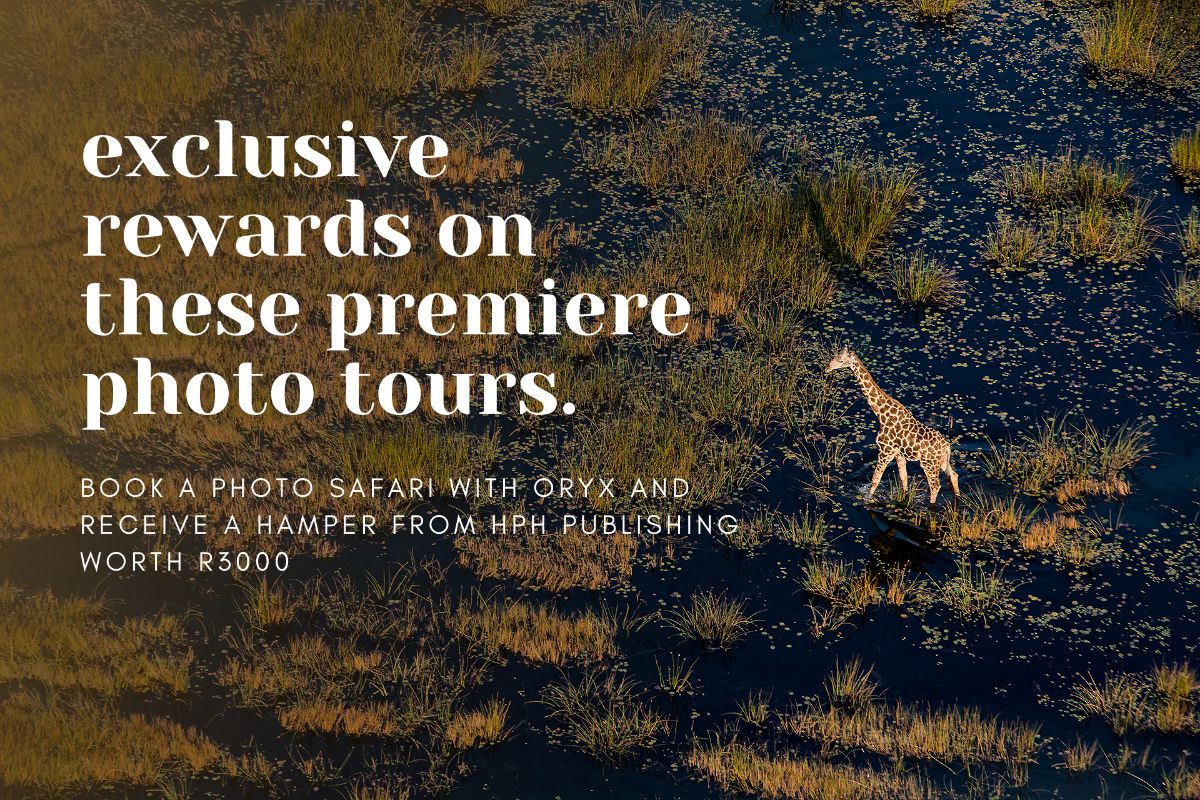 Exclusive rewards on these premiere photo tours
Join us at either Duba Explorers Camp or Selinda Explorers Camp on an ORYX Photo Tour, and select from a list of HPH Publishing titles any number of books to the value of R3,000!
Polar Packing Guide
Embarking on a polar expedition is a monumental and thrilling journey into a land of true wilderness. But what clothing items should you pack? This preparation is as important as your expedition itself, and we are here to make it as seamless as possible for you.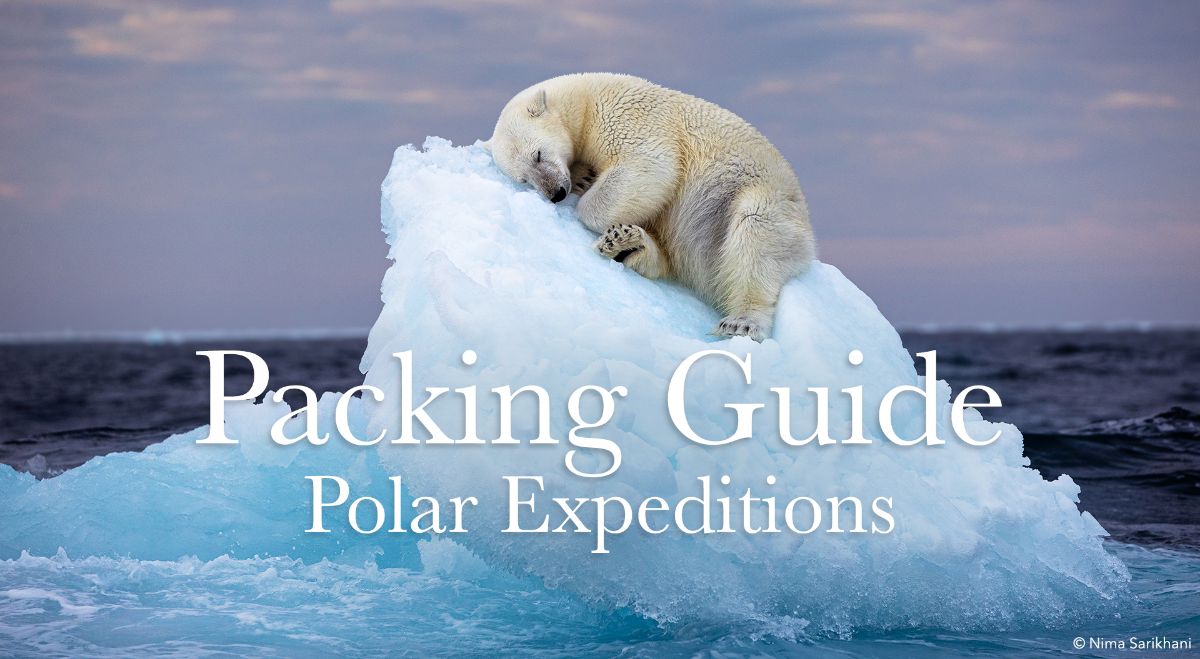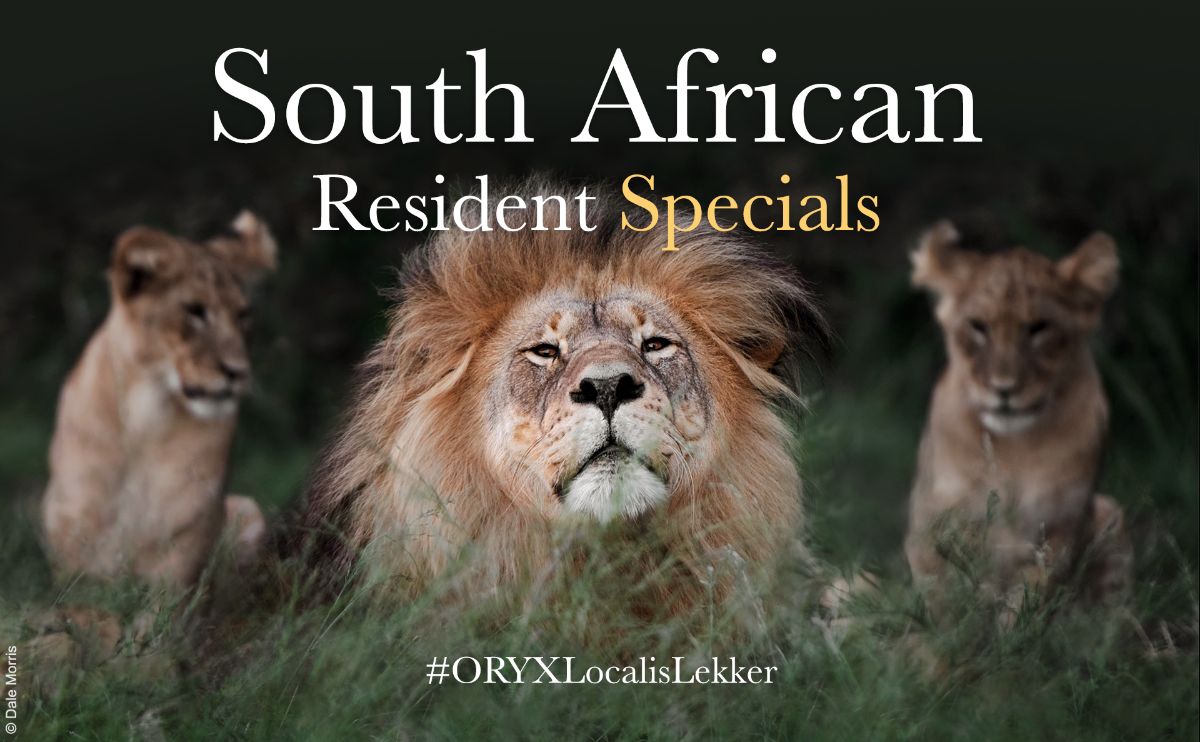 South African Resident Specials
Whether you are looking for a long weekend with a loved one, or a short break with the family, our South African Resident Rate Specials will stretch your hard-earned cash a little further while helping you to get out and enjoy our natural heritage!
Let's discuss your travels in 2021
With 2021 virtually around the corner, it's time to look at dates, and we have tried to make your life a bit easier by highlighting which ORYX set departures have minimal spaces remaining.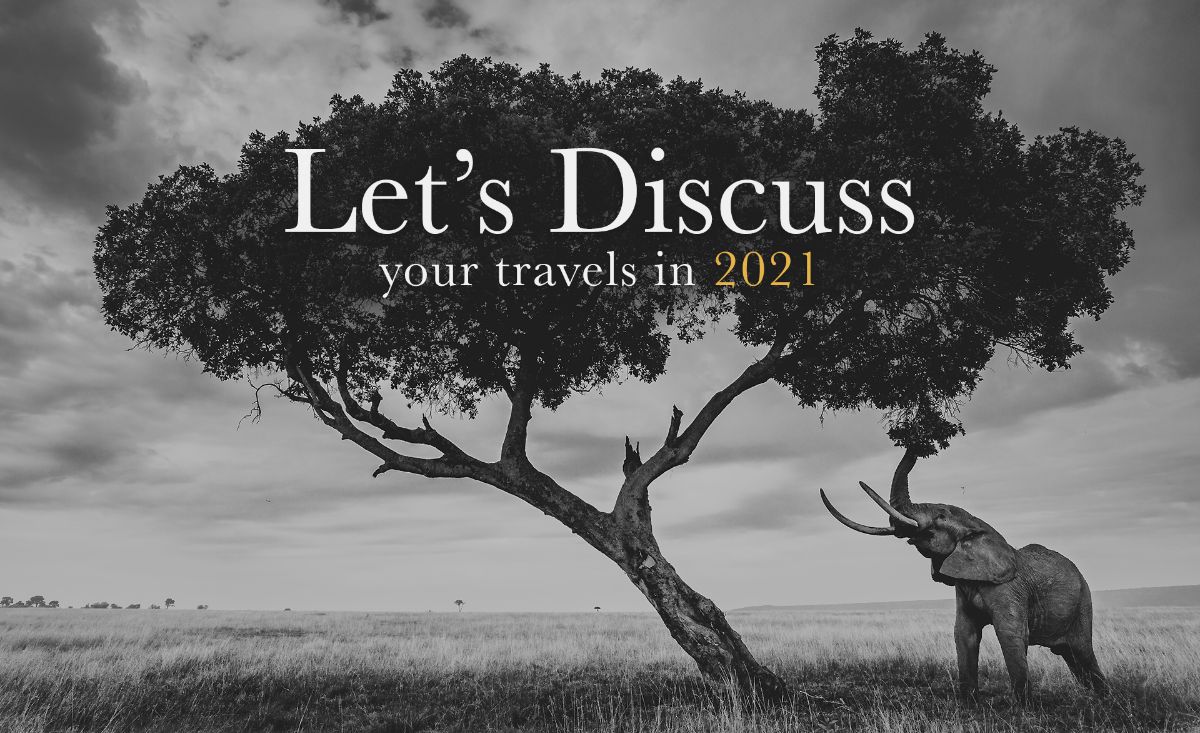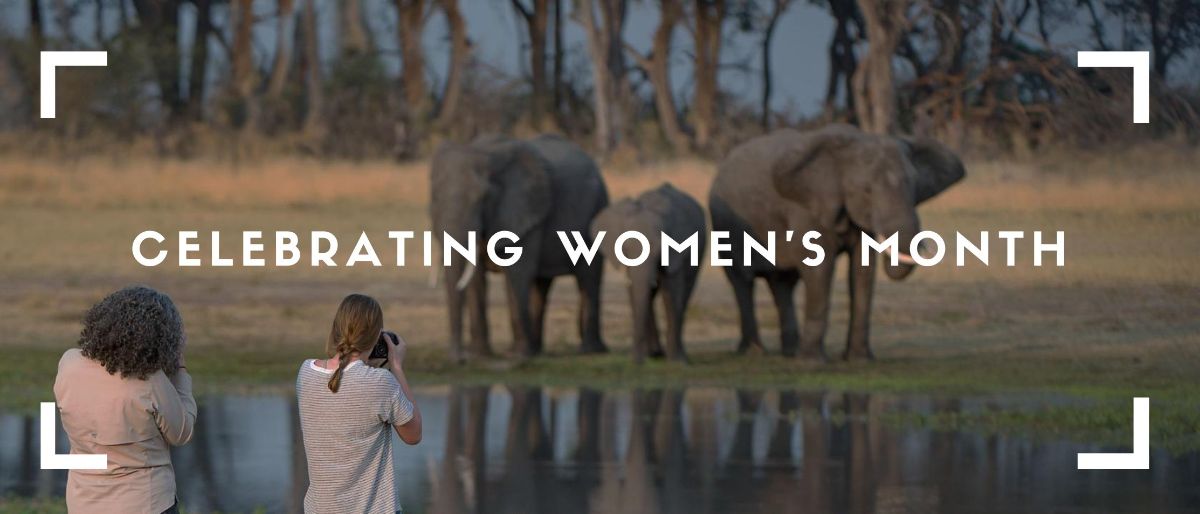 Celebrating Women's Month
Firstly, let's look at the role of females from a wildlife perspective.
Time to get away!
Escaping from the hubbub of city life into nature is likely to be at the forefront of most of our minds, especially given the near on 5 months that South Africa has been on lockdown.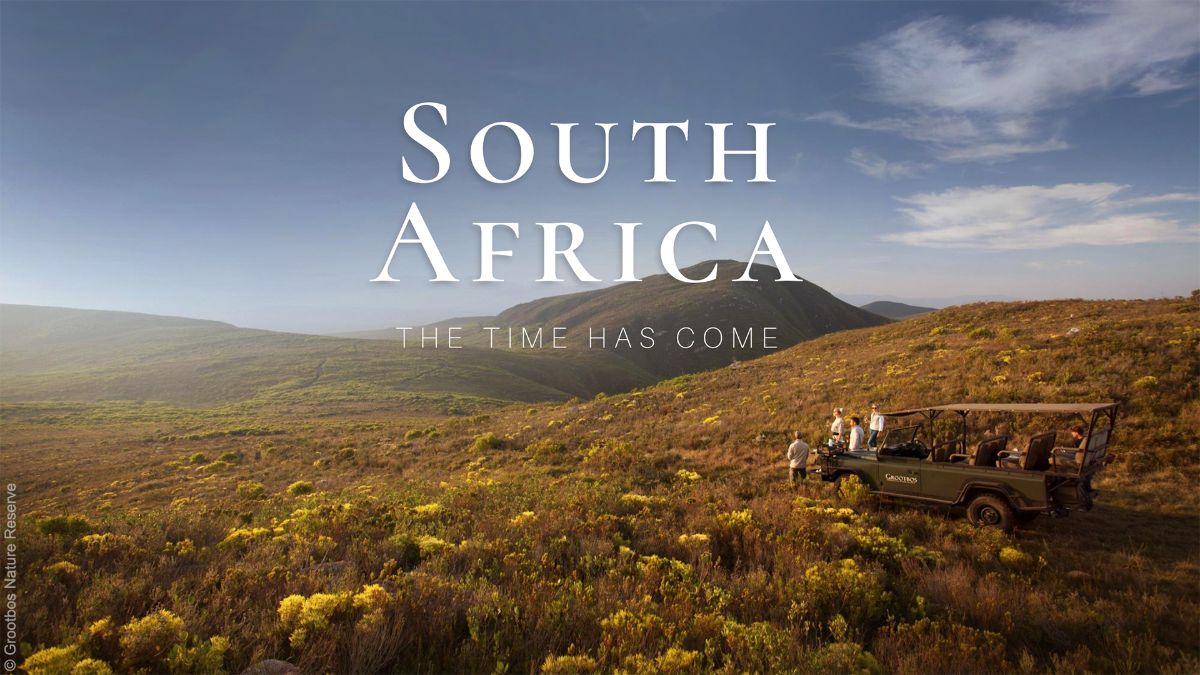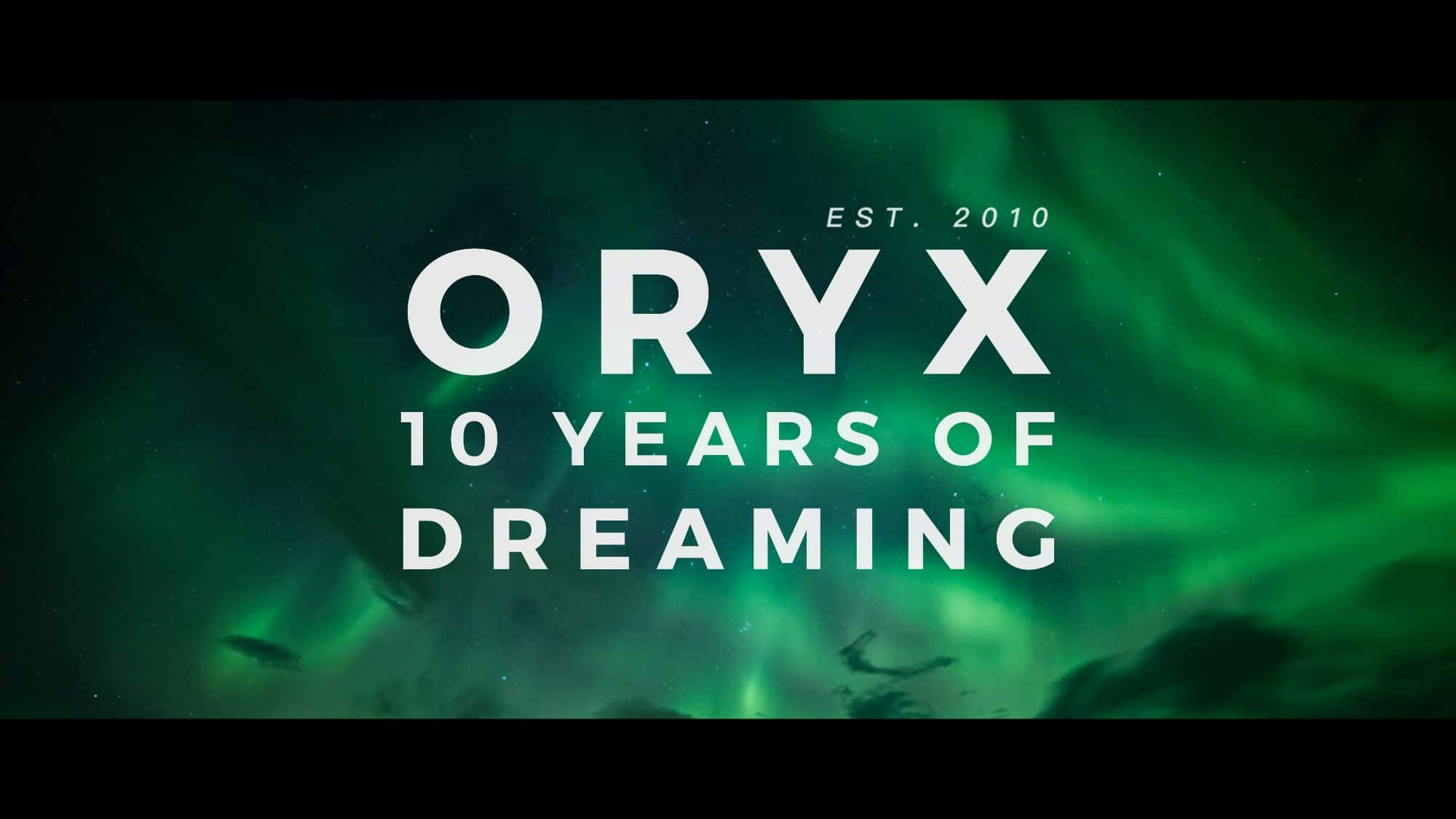 10 Years of Dreaming!
This is the journey of ORYX, founded 10 years ago with the simple vision to share this dream in creating the world's premier photographic safari company
Save with ORYX
As ORYX nears a milestone next week – our 10th birthday – we will be launching the latest in a set of exciting specials, namely our "Plan Ahead and Save" promotion.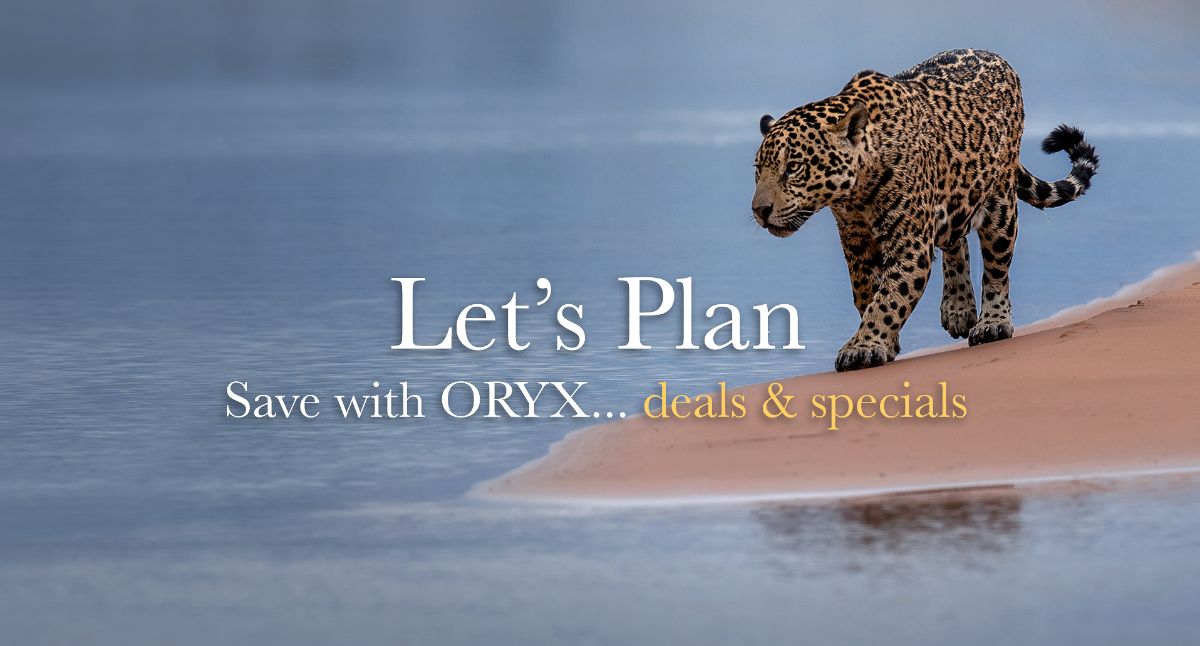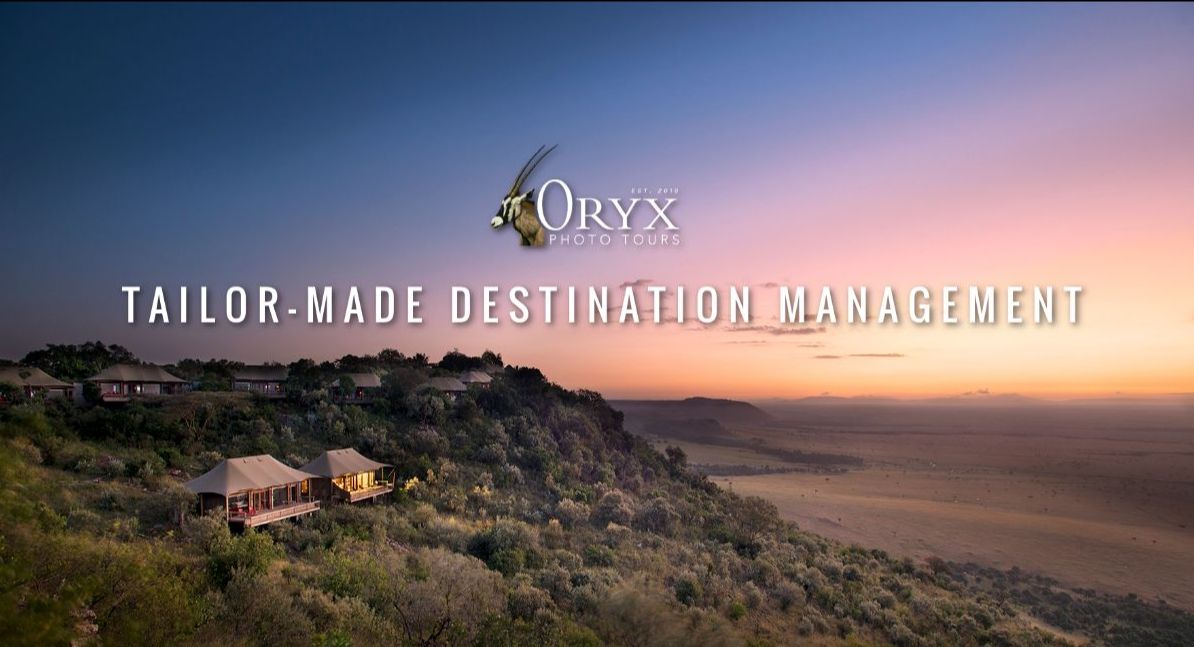 Tailor-made Destination Management
Transforming our guest's dreams into experiences that will remain with them in abstract form as memories.
Exclusive Safari Specials to East Africa
The time to travel is now! Many countries are devoid of tourists currently, and this presents some amazing travel opportunities!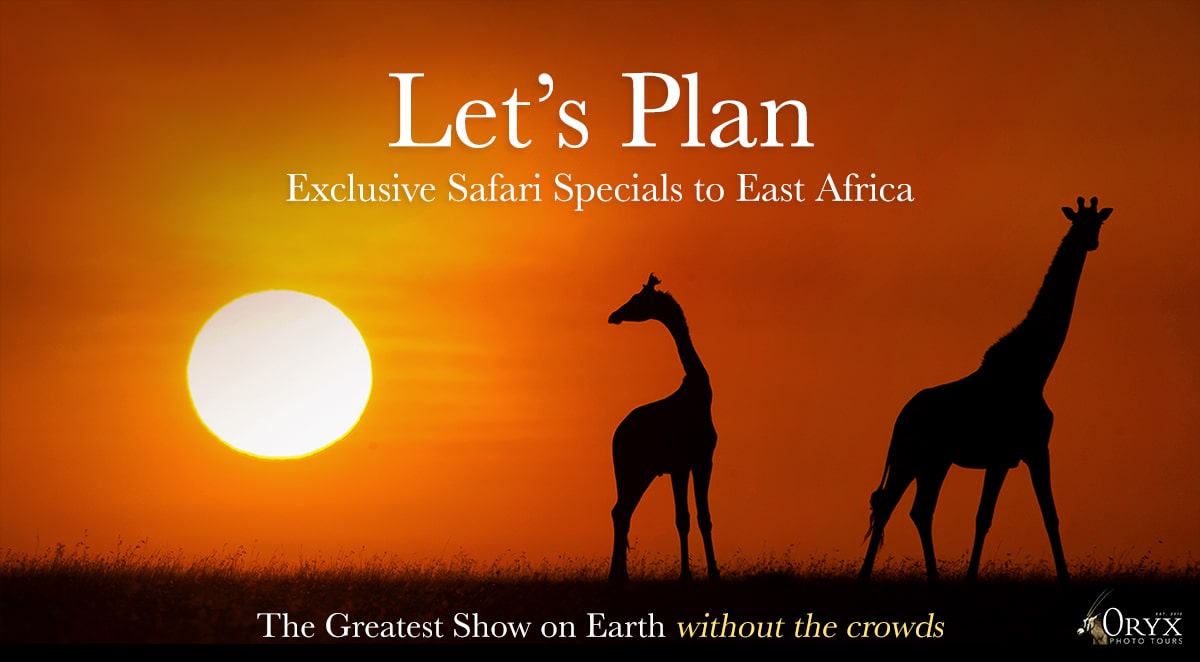 MalaMala Game Reserve
In existence since 1927, this massive, thriving tract of land offers the most exciting wildlife photographic safari this side of the equator.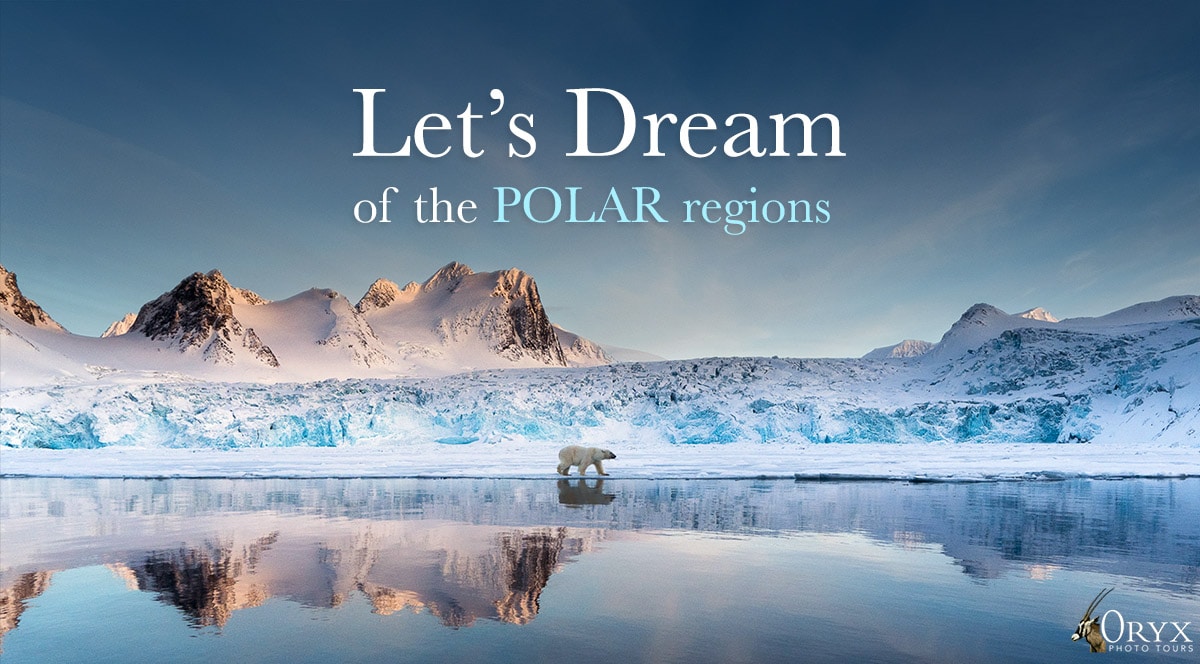 Let's Dream of the Polar Regions
As far as the inhospitable regions of our planets are considered, few are as truly challenging as the polar regions.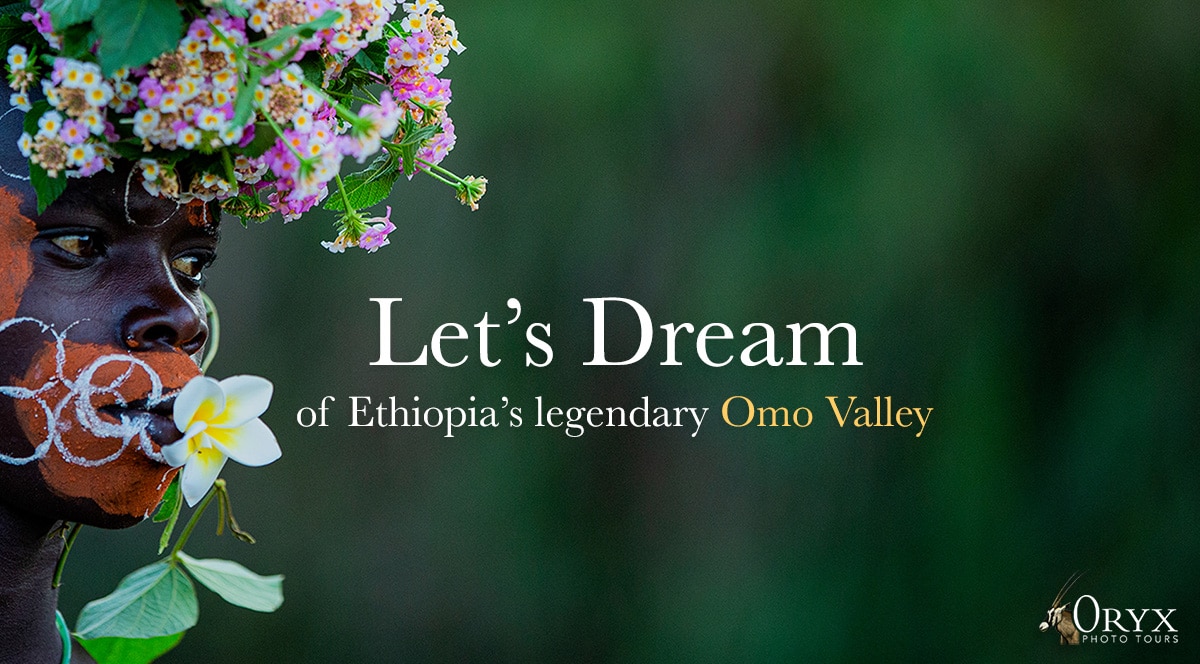 Ethiopia's Omo Valley
This fast-developing nation fortunately retains much of its cultural distinctiveness, with out primary area of concern being focussed on Ethiopia's cultural photographic opportunities in the south of the country.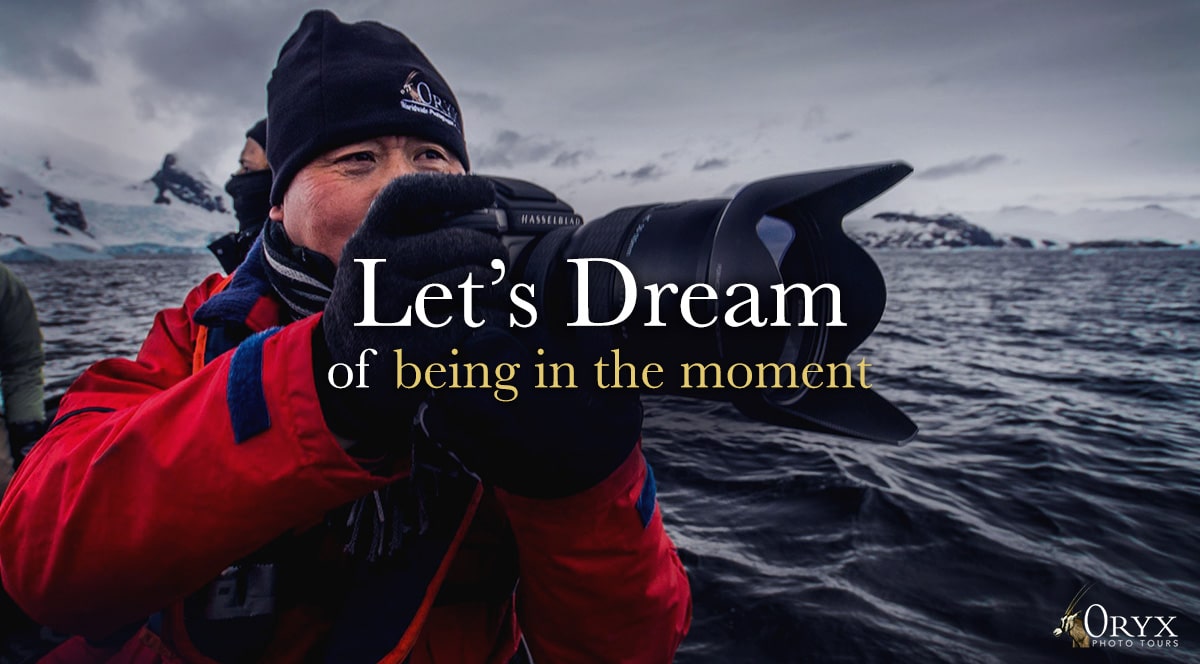 Being in the Moment
As we near our 10th birthday, we would like to take this opportunity to thank all the guests that have travelled with us since the inception of our company. We would be nothing without you, and we would like to express our gratitude to all ORYX's clients that have been part of our exciting journey thus far.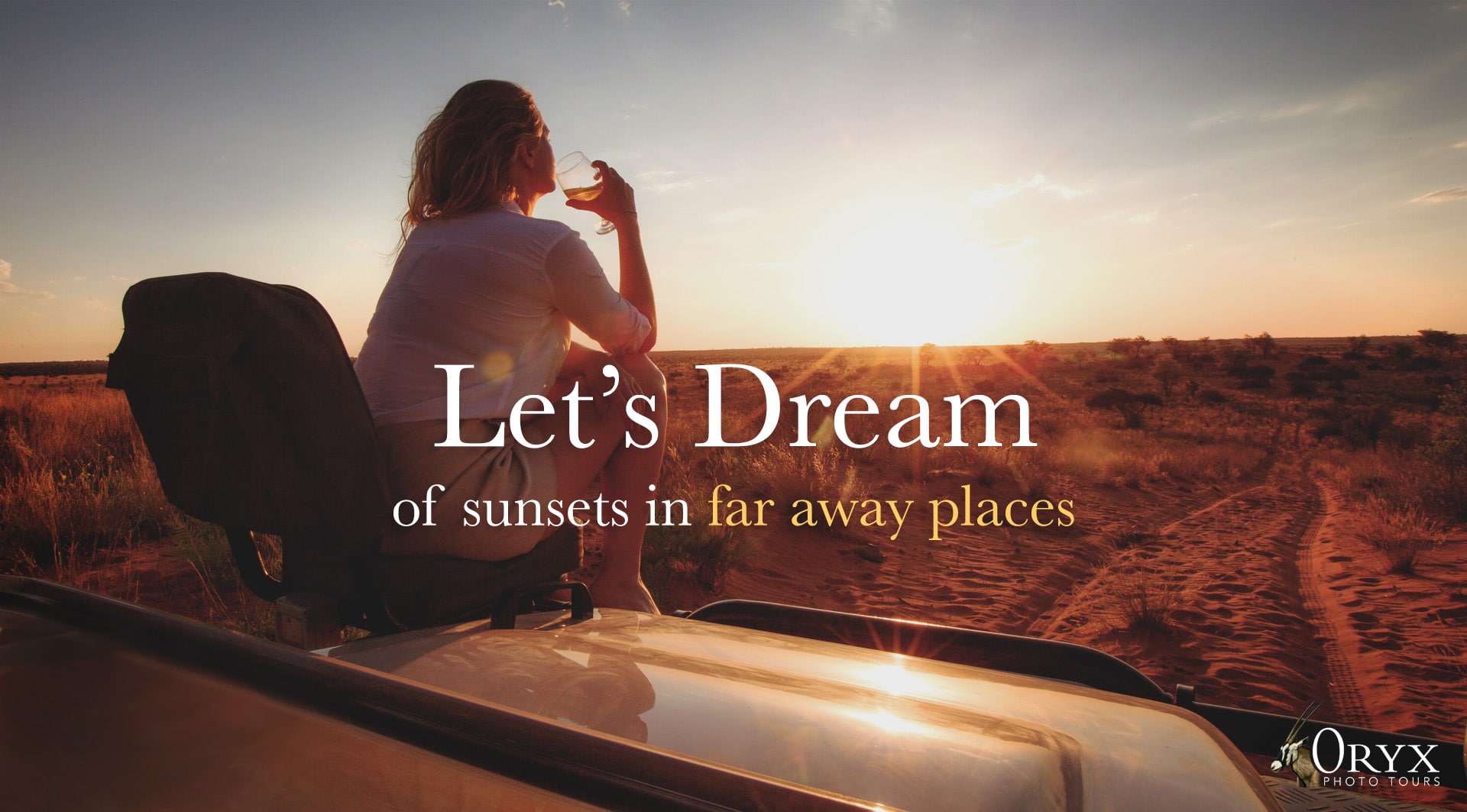 Dreaming about far away places
The medium of photography can perform more than a documentary function. It has the potential to inspire. Enjoy this selection of images that provoke a sense of awe and inspiration.
Lets dream beyond isolation
Thank you to all who participated in our #escapetheisolation photo competition. After much time spent going through each submission, our judges Marius Coetzee, Penny Robartes and Kirsten Frost have selected an overall winner!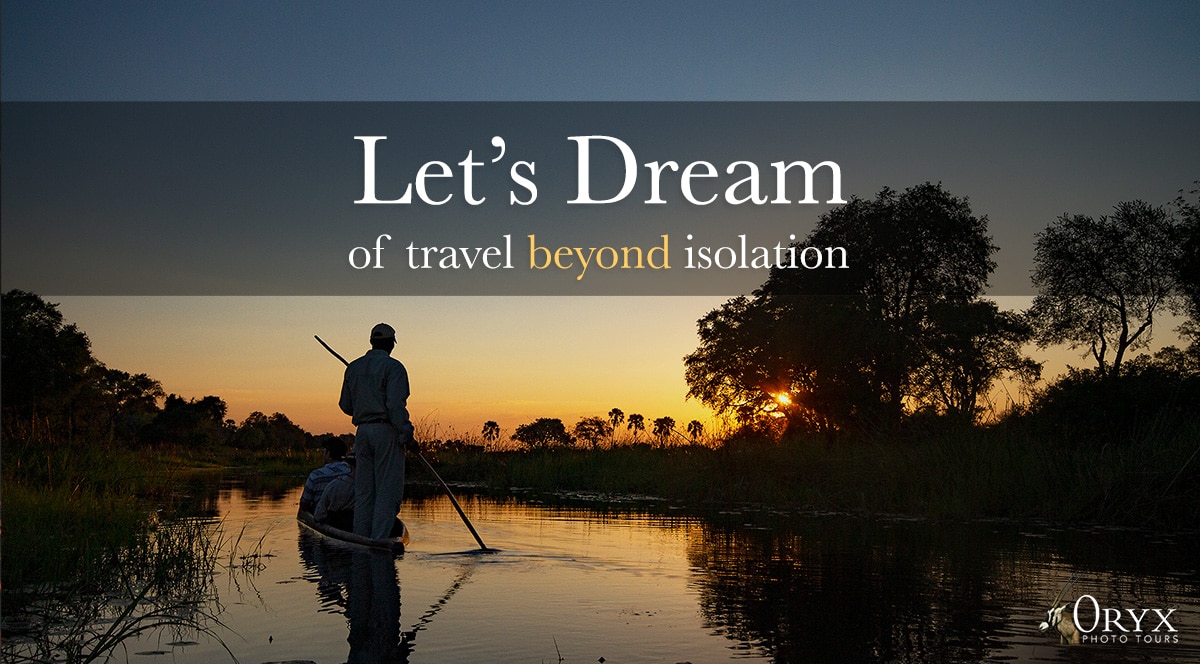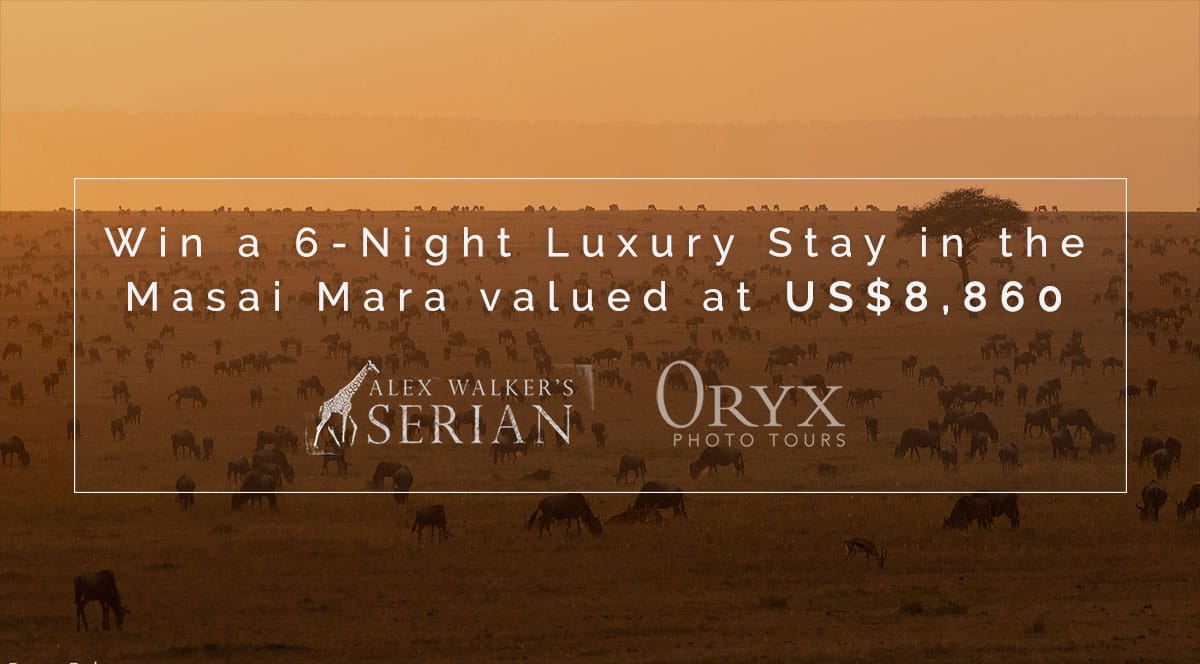 Win a Safari!
We have got some exciting news for you! Today we start a new sweepstake where your entry stands a chance of winning a six-night stay in Kenya's Masai Mara. This incredible prize is valued at US$8,860.
Missive from Mauritius
To paraphrase an oft used quote – it is not the strongest that survive, nor the most intelligent, but those most adaptable to change. ORYX prides itself on its dynamism and adaptability, and we are working smart to ensure that we will be ready to offer you, our esteemed client, our world-class photo tours when global travel restarts.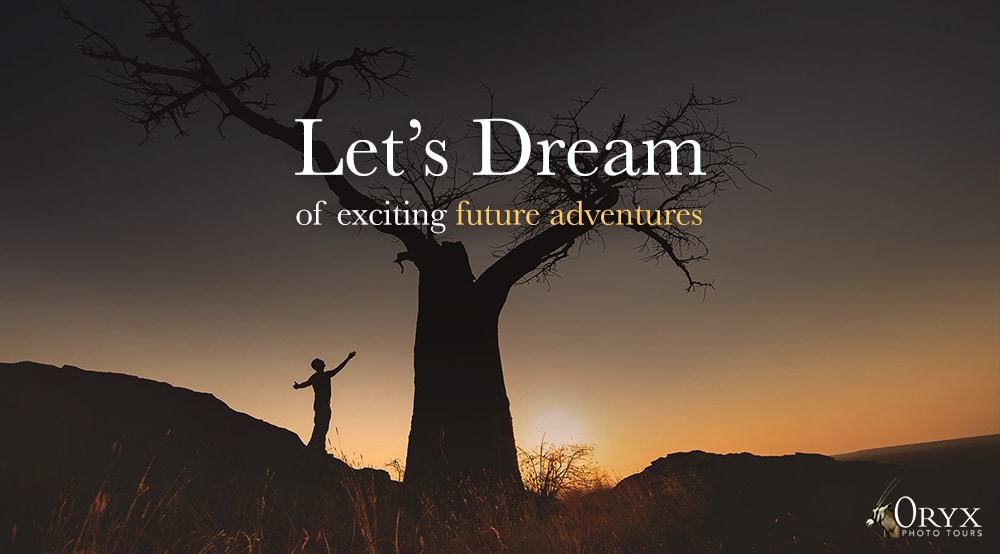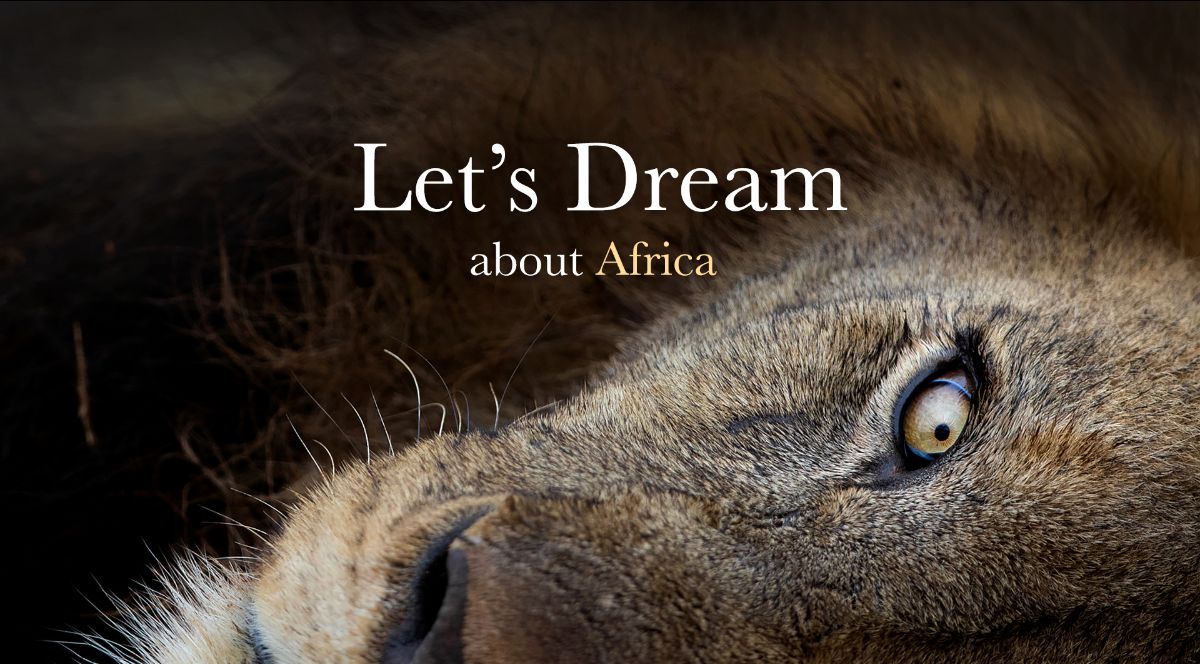 Lets dream about Africa
With the pandemic changing the world around us, we need to find the positives and look to the future. The weakening currency of certain African countries, and low airfare specials are making future travel bookings more affordable.
Awaken your Senses
Today we have something very different to share with you. No matter where you might find yourself today, we hope that our collection of soundscapes can transport you into these natural settings for a brief moment.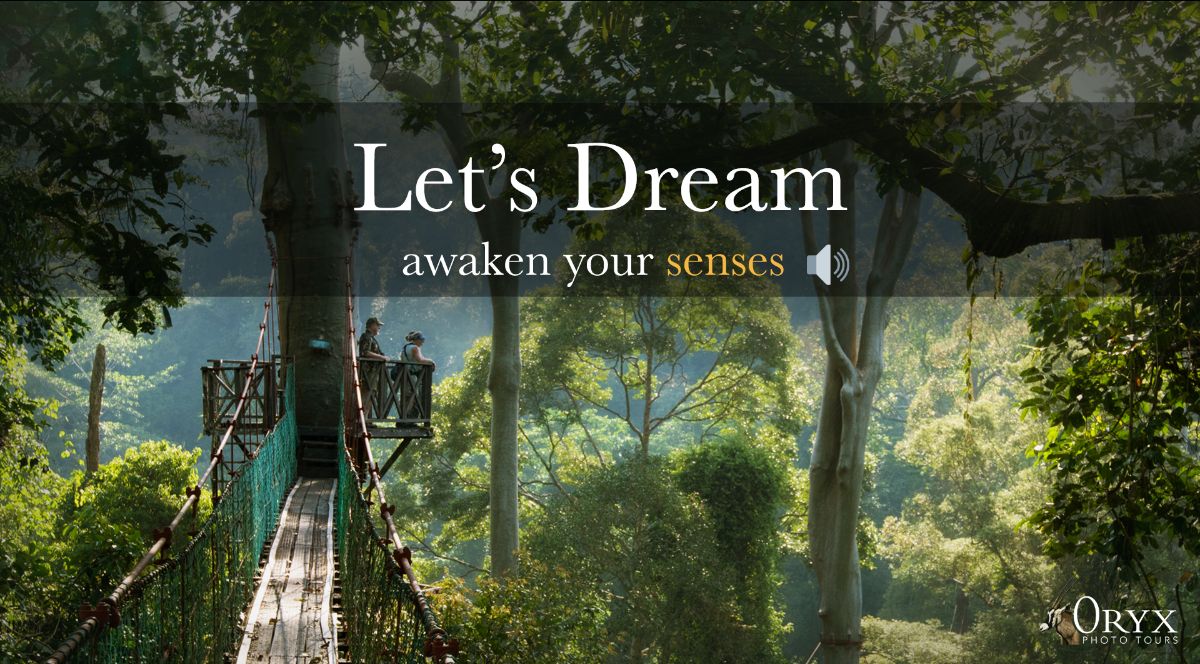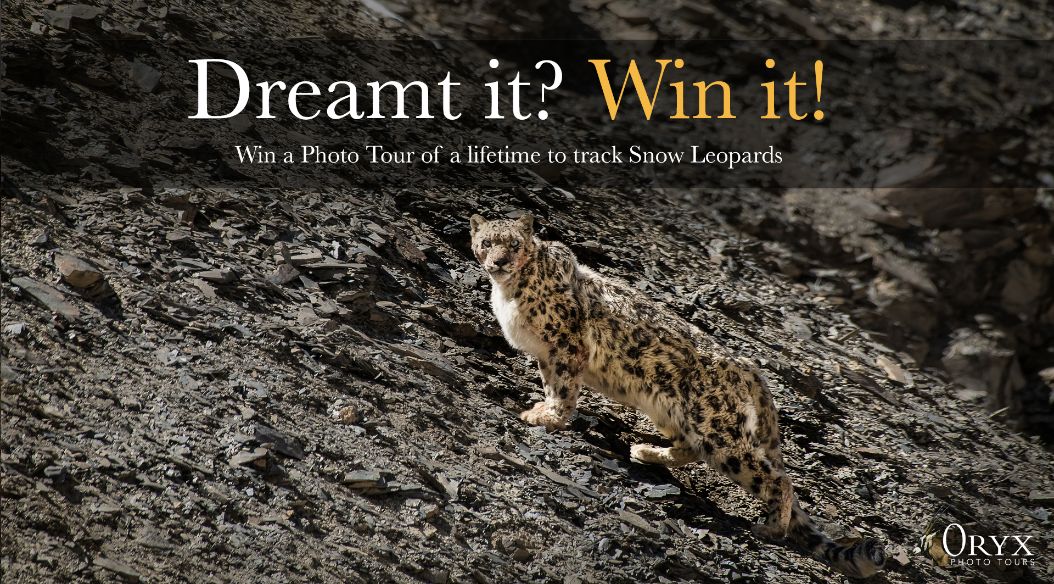 Escape The Isolation Photo Contest
In order to spread inspiration through photography during this time, we would like to present to you our #ORYXescapetheisolation photo contest.
#ORYXletsdream
As a company we've decided to be a voice of inspiration and positivity in these uncertain times. We hope that by doing this we can lift the spirits of those who are feeling down, and inspire you to continue dreaming.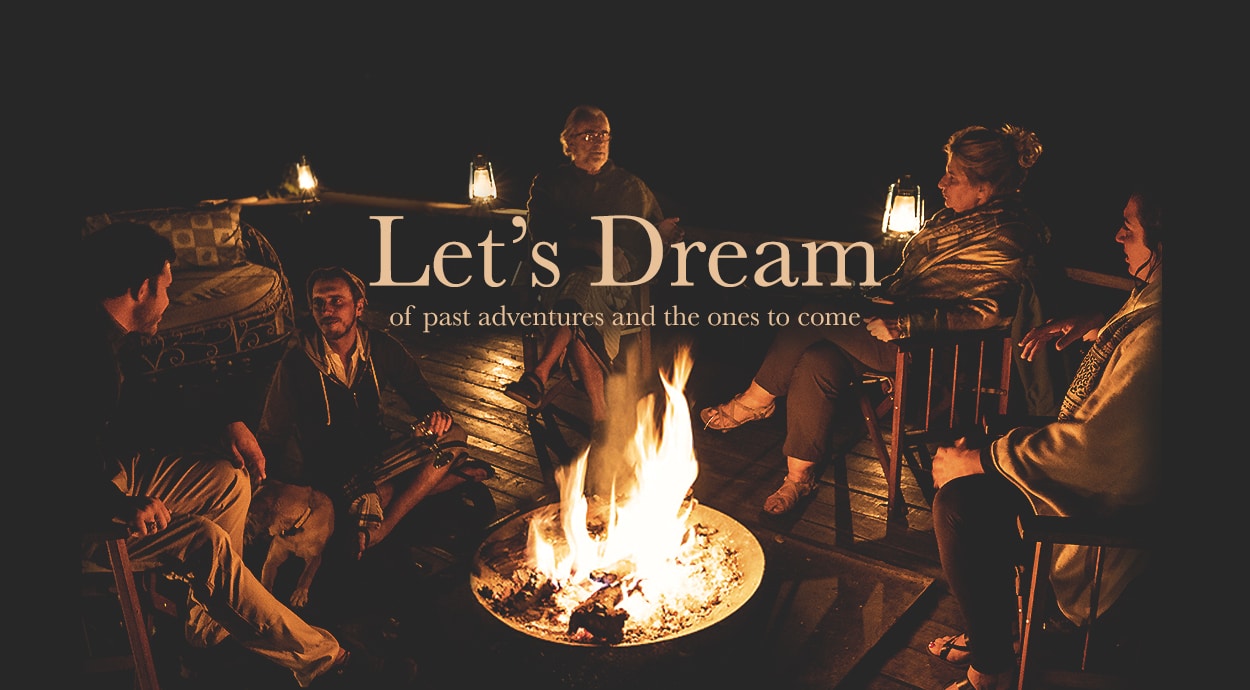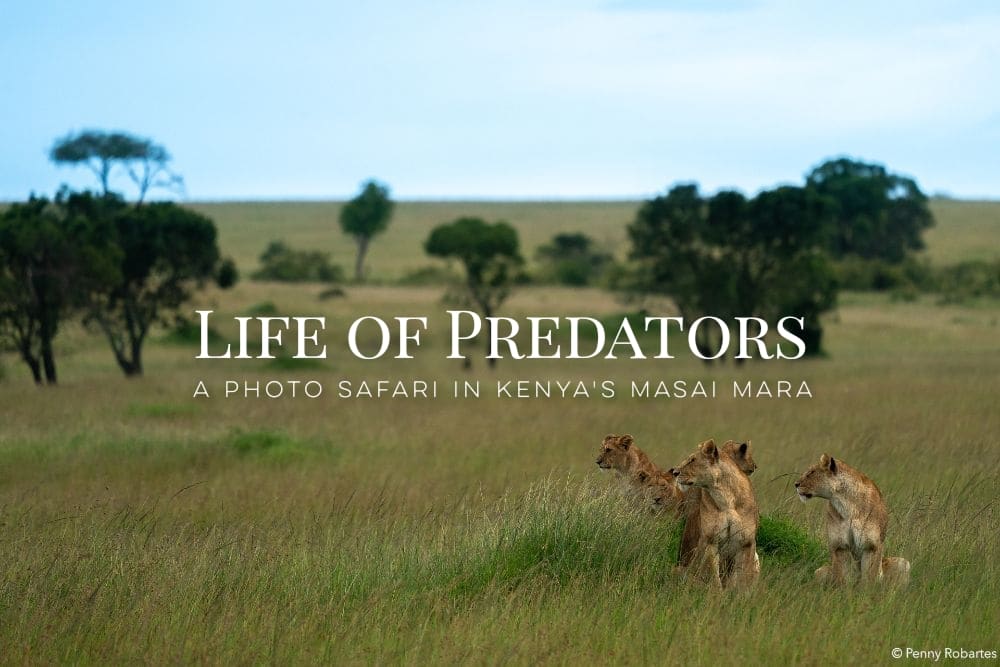 Life of Predators: A Photo Safari in Kenya's Masai Mara
Various antelope, Wildebeest and Zebra give birth, whose offspring become easy prey for the vast numbers of predators, some of whom may have also just given birth to new cubs and pups. This provides for some fantastic photo opportunities as there are many more mouths to feed.
The Endemic Wildlife of Madagascar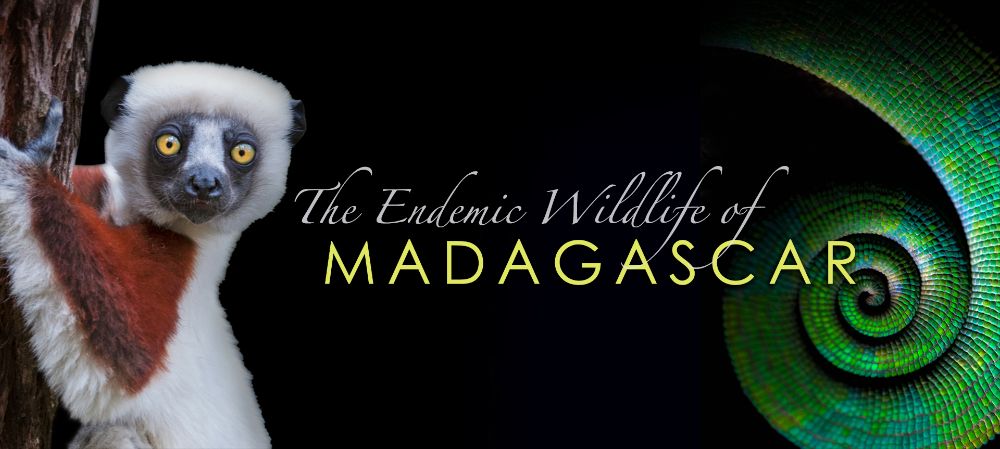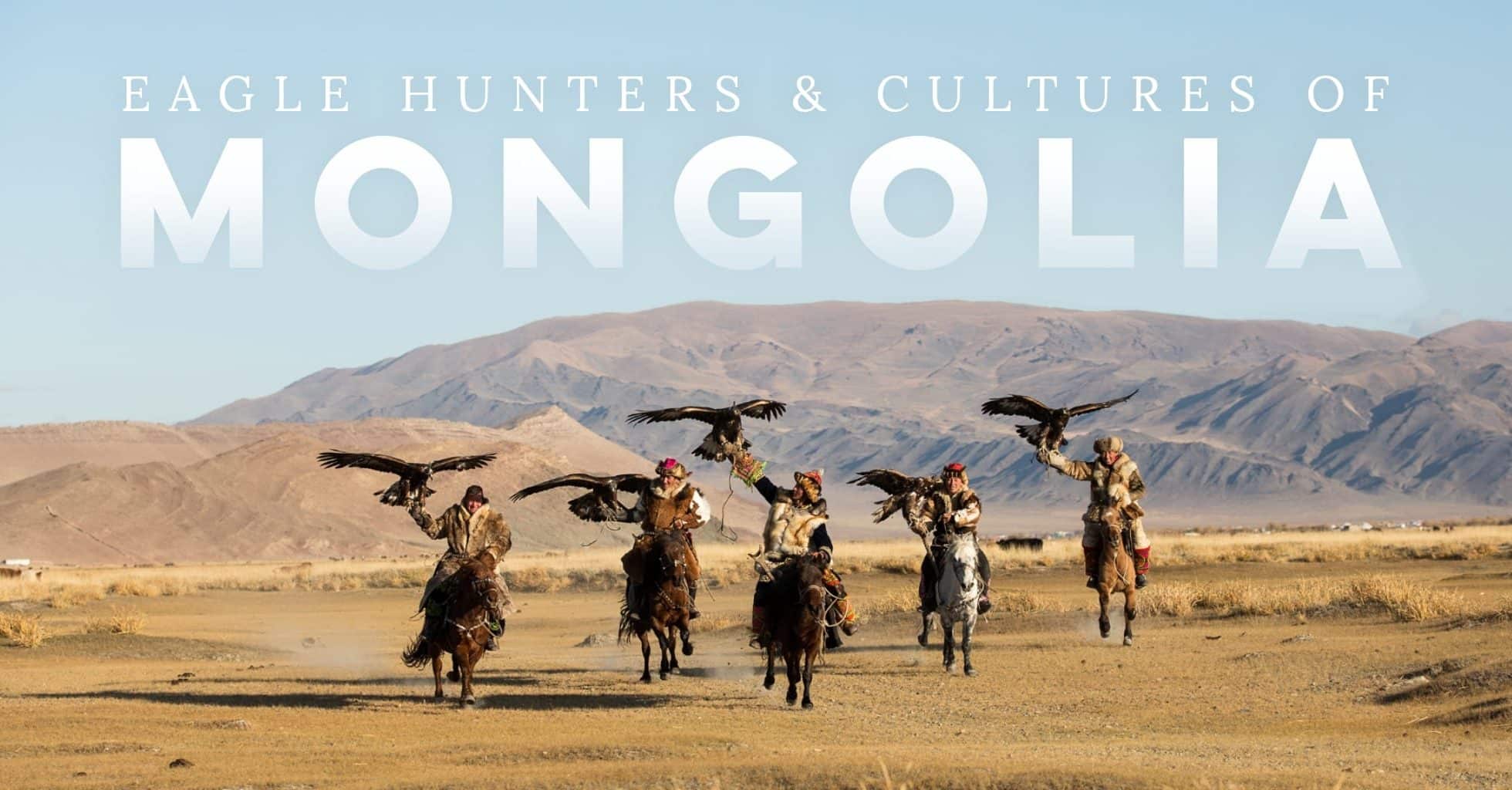 Eagle Hunters & Cultures of Mongolia
Join us, come and live in a ger camp and fill your lens with the vibrant sights that await in Mongolia!
WELCOME TO #ORYXwomenoftheworld
From trekking Mountain Gorillas in Uganda, to Leopards in South Africa, India's colourful culture and ancient architecture, to Botswana's famed Delta and inhabitants, Kenya's Masai Mara predators, there is no limitation to where our vision and cameras can take us.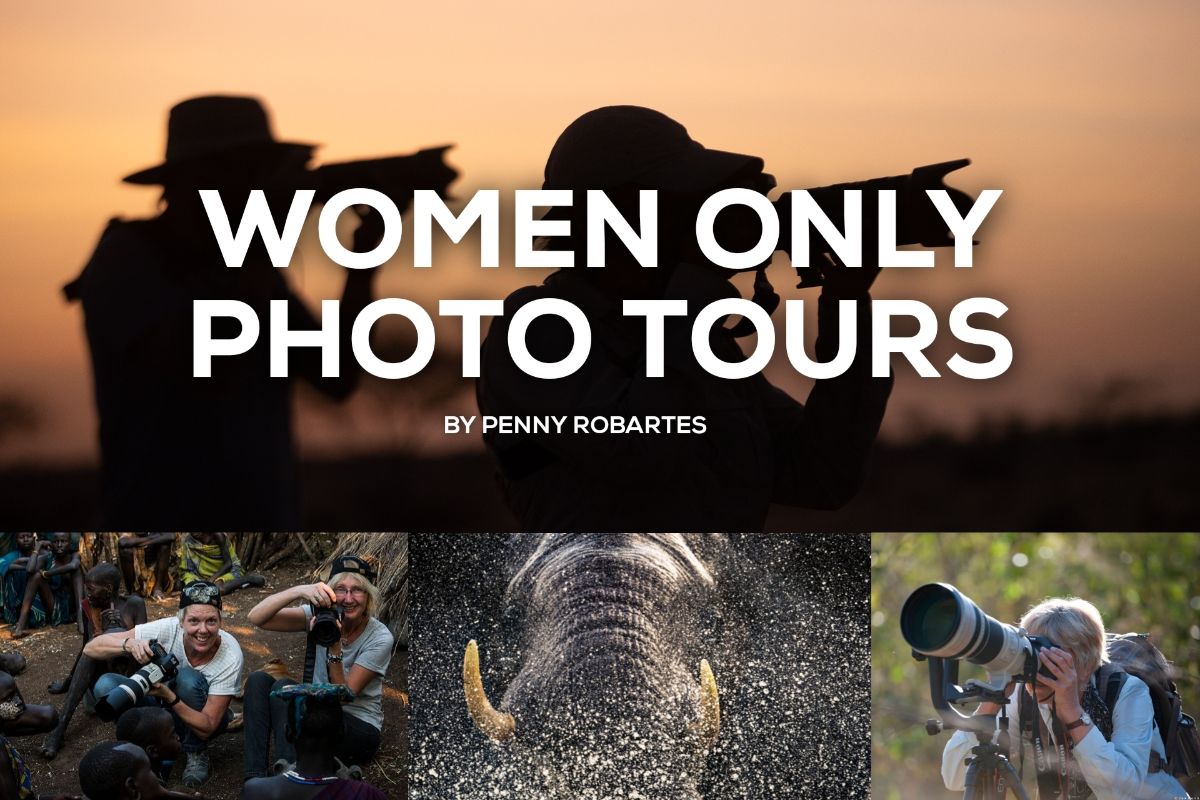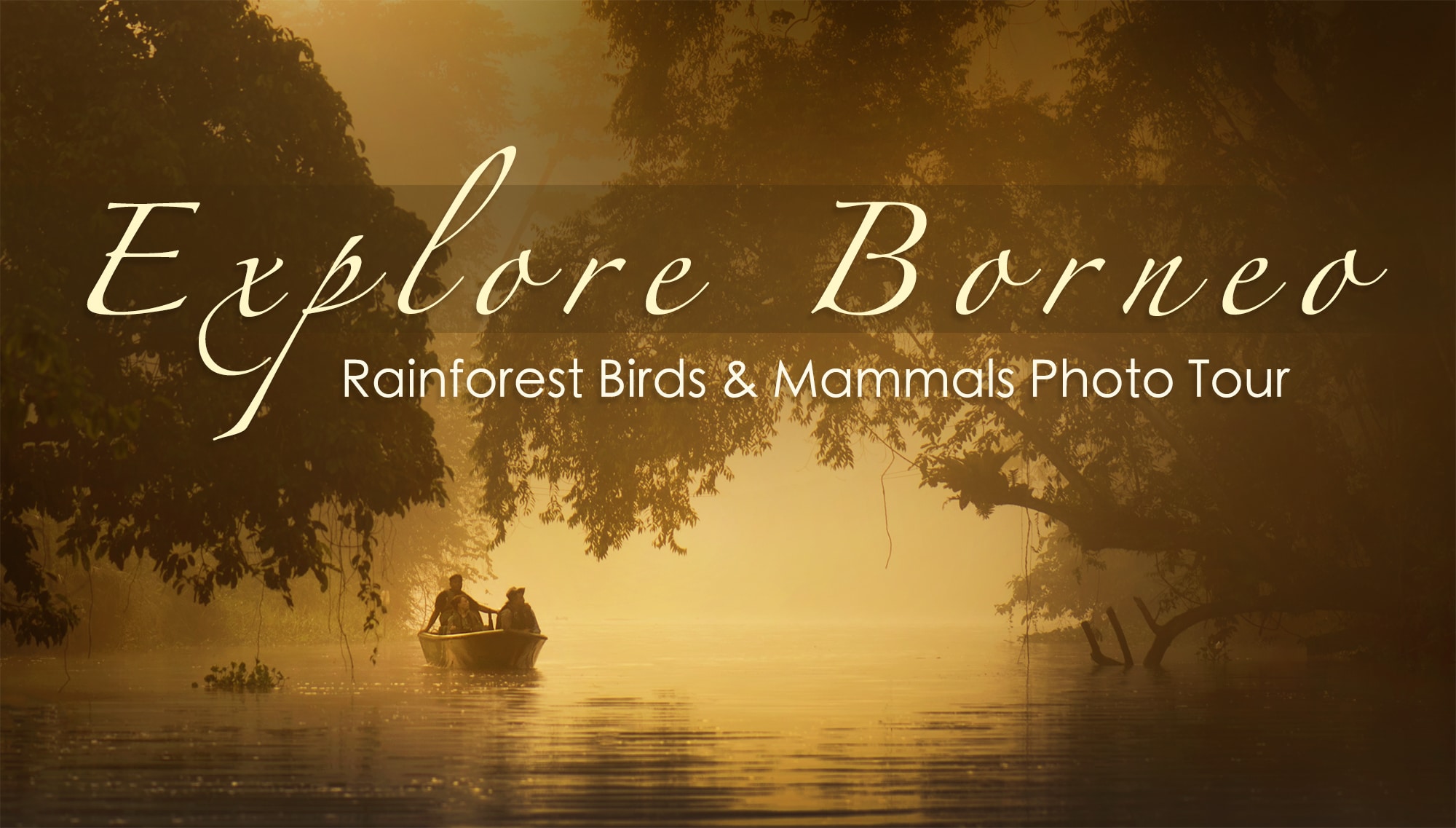 Explore Borneo
"A Borneo photo safari has been high on my list for a long time. Finally, the draw of the orangutans got too much and I booked my trip. The tour had a great mix of driving, hiking and boat trips but the high points were definitely seeing the orangutans in the forests!" – Emma Healey
Thank you for the year!
Wishing you and your families a wonderful festive season and every success in the New Year! May your 2020 bring many special moments, epic shots and new adventures your way – The ORYX Team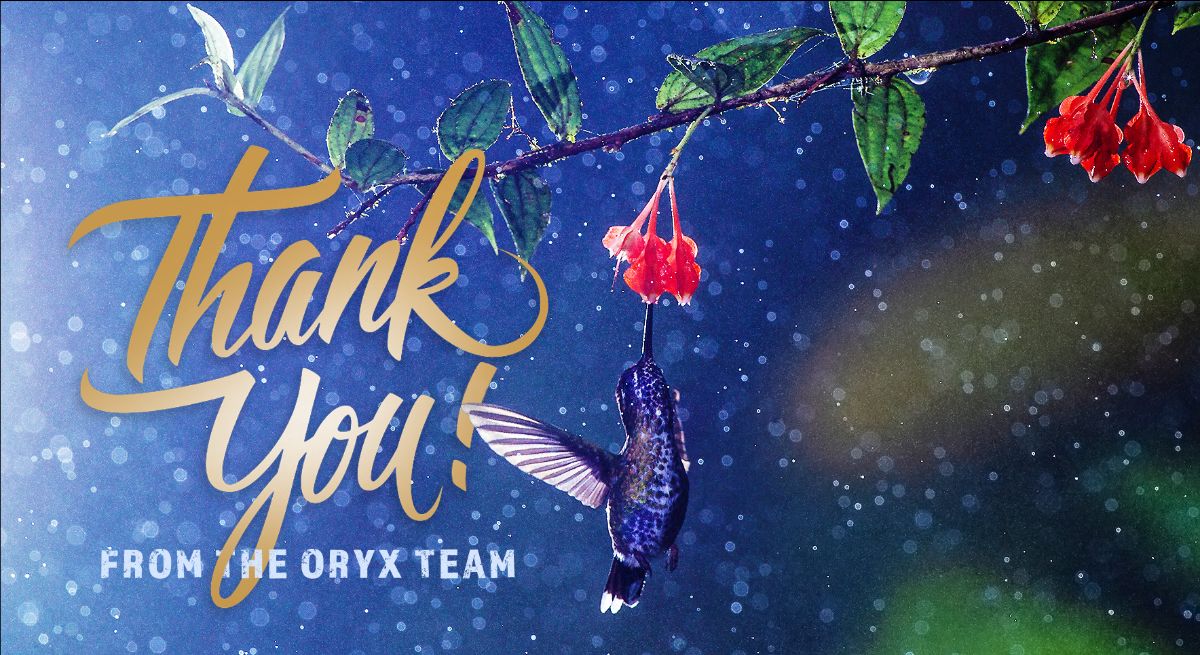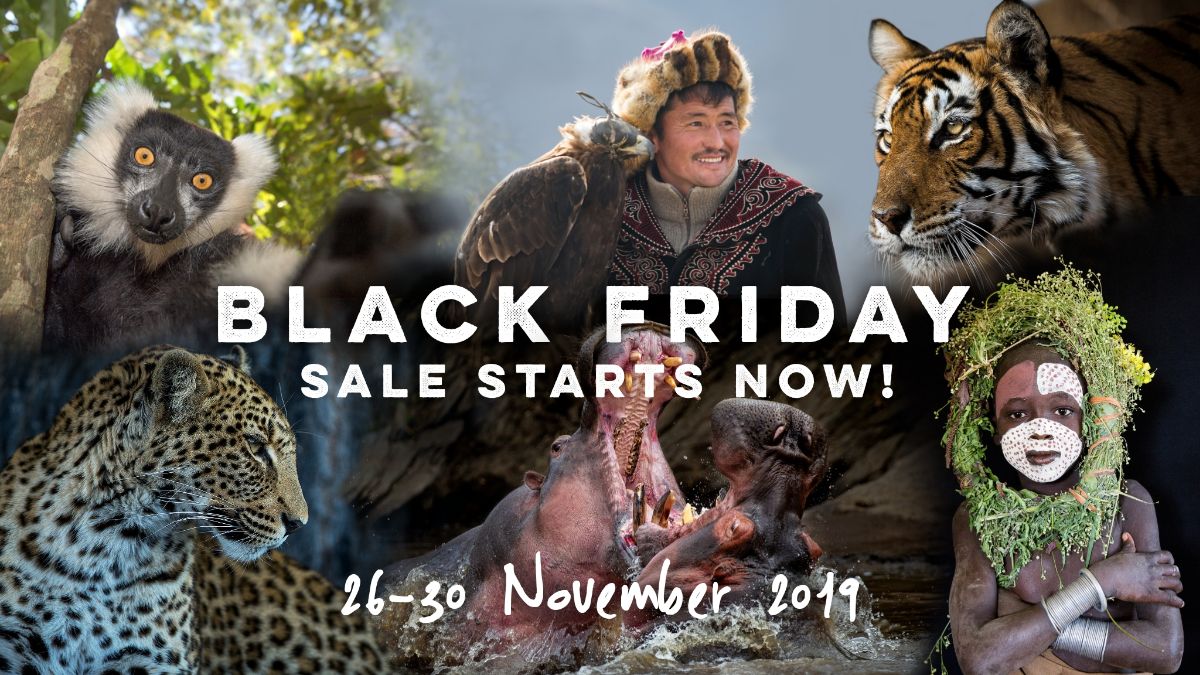 Black Friday
Don't miss these Black Friday deals on select wildlife and culture photo tours in 2020!
Wildlife of the Pantanal
The Pantanal – the world's largest tropical wetland and is home to some of the most spectacular concentrations of wildlife in South America.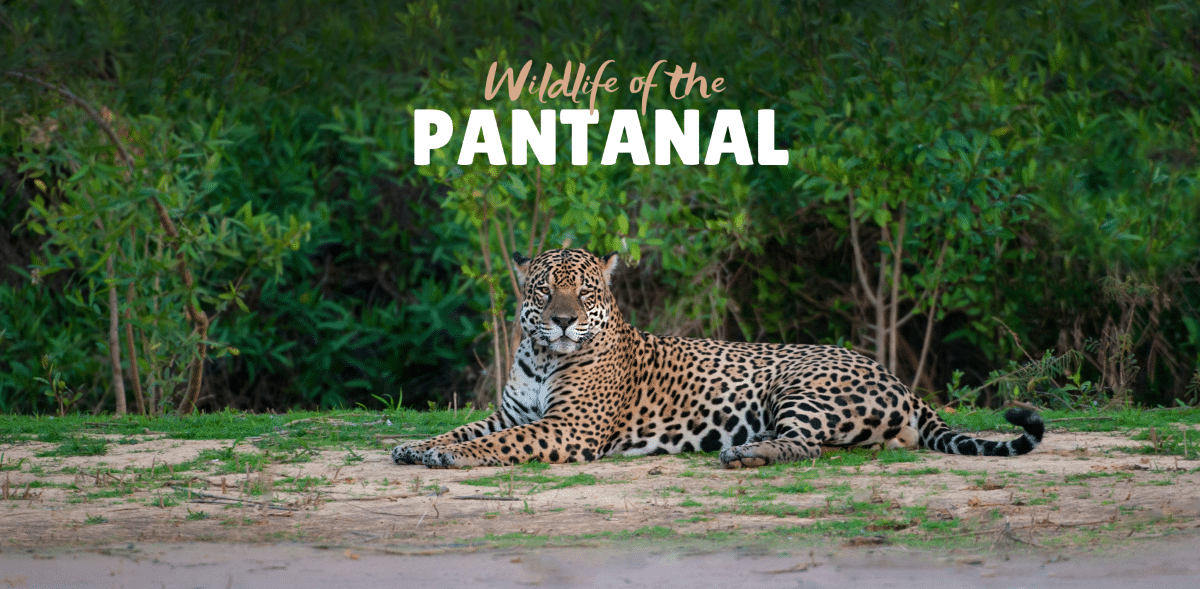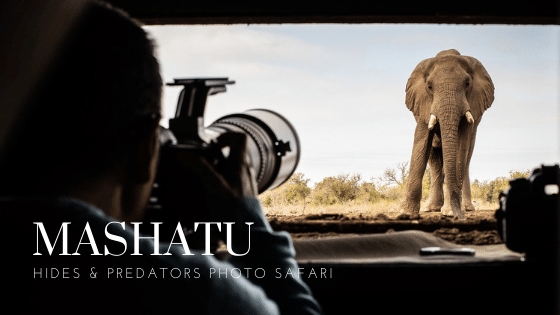 Mashatu – Hides & Predators Photo Safari
Mashatu is a land where huge herds of Elephants roam free, where the roar of a Lion punctuates the night, and where ancient and mighty Baobab trees tower like swollen sentinels over the wild savanna.
Tigers and Snow Leopards
Photographing the Royal Bengal Tigers of Ranthambhore and the stealthy Snow Leopard of the Himilayas are incredible experiences that leave photographers in awe, sending shutter speeds into overdrive and making memory cards full. Don't believe us? Read more to find out!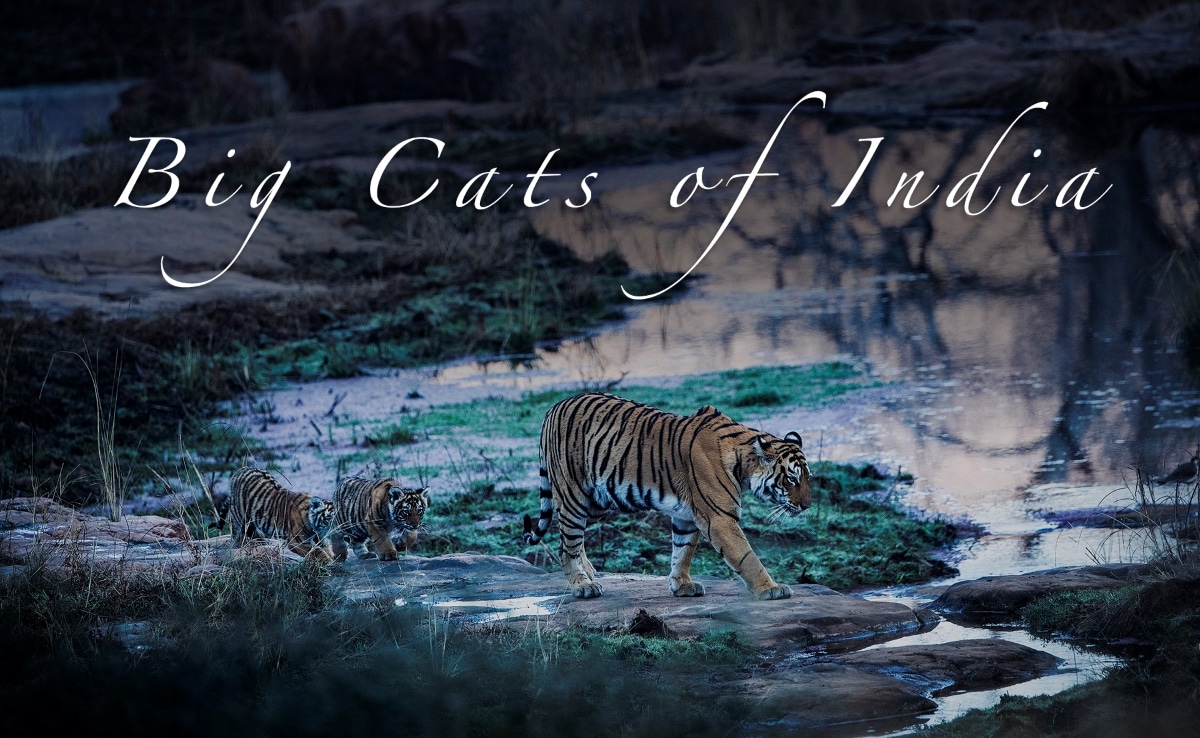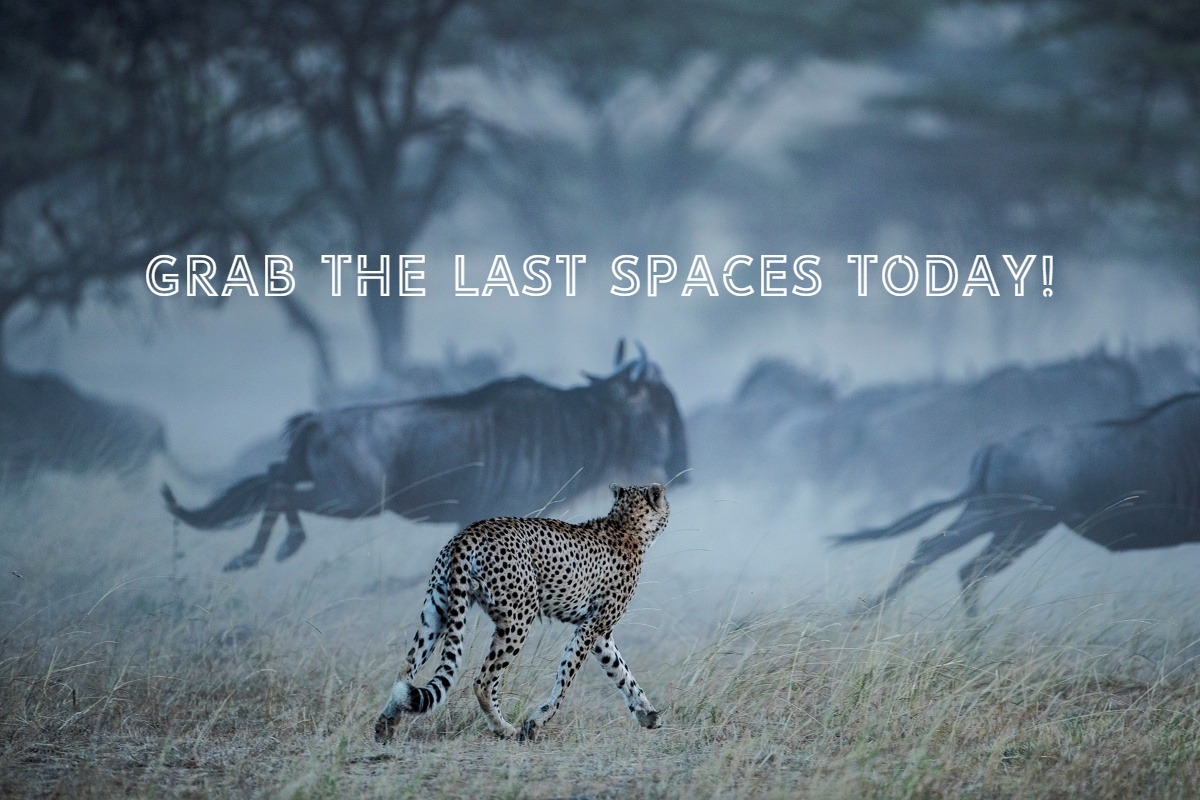 Grab The Last Spaces on These Photo Tours!
Looking for a last minute photographic getaway? Look no further than these upcoming small group tours, offering incredible photographic opportunities, incredible value for money and hands on photo tutoring from some of the best Photo Tour Leaders in the business.
Ultimate Amazon Photo Tours
With the constant threat of human expansion and interference, the freedom to visit the remote parts of the Amazon and photograph its treasures found deep in the jungle may sadly cease to exist in the near future. With such a limited window of opportunity, now is the time to travel to Ecuador and explore its natural wonders before it's too late.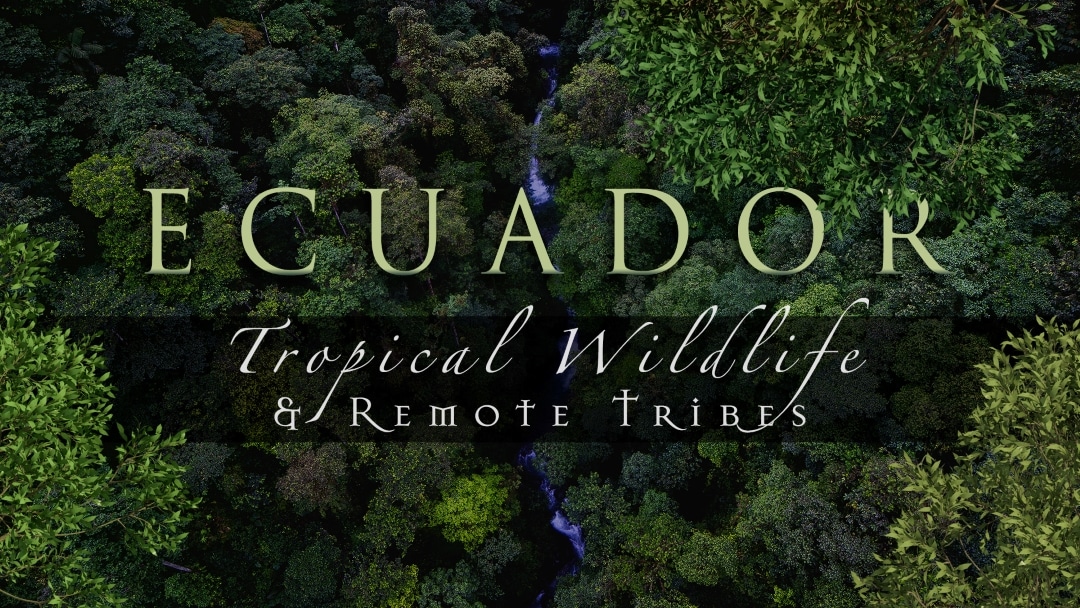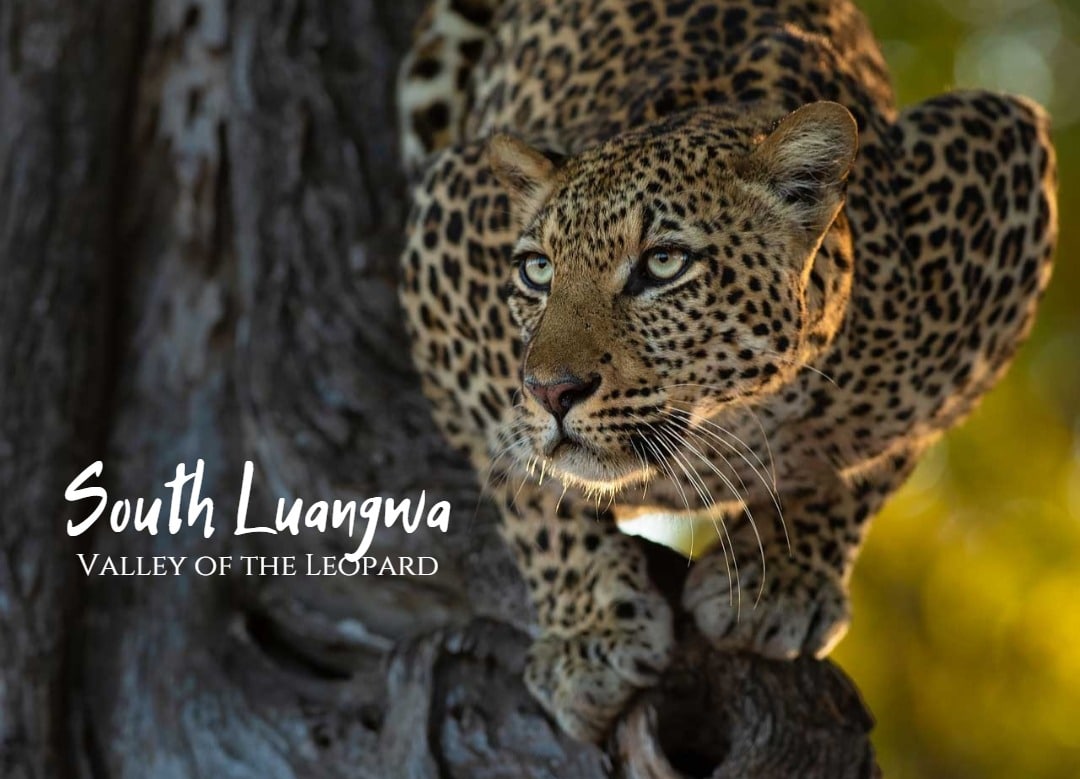 New Tour – Zambia's Ultimate Leopard Photo Safari
The Luangwa Valley is a remote African safari gem often overlooked in favour of its more well-known neighbours Tanzania, Kenya and Botswana.
However, Zambia's South Luangwa National Park is one of the last remaining unspoilt wilderness areas and possibly the finest wildlife sanctuary in Africa – a claim which is not an overstatement!
It's Our 9th Birthday!
To thank our faithful guests for all the support over the years, we are offering discounts on some of our most popular scheduled photo tours: Brazil, Borneo and Botswana. Each destination boasts splendid wildlife viewing and photographic opportunities, and as always, hands-on photographic tutoring is provided courtesy of an experienced ORYX tour leader.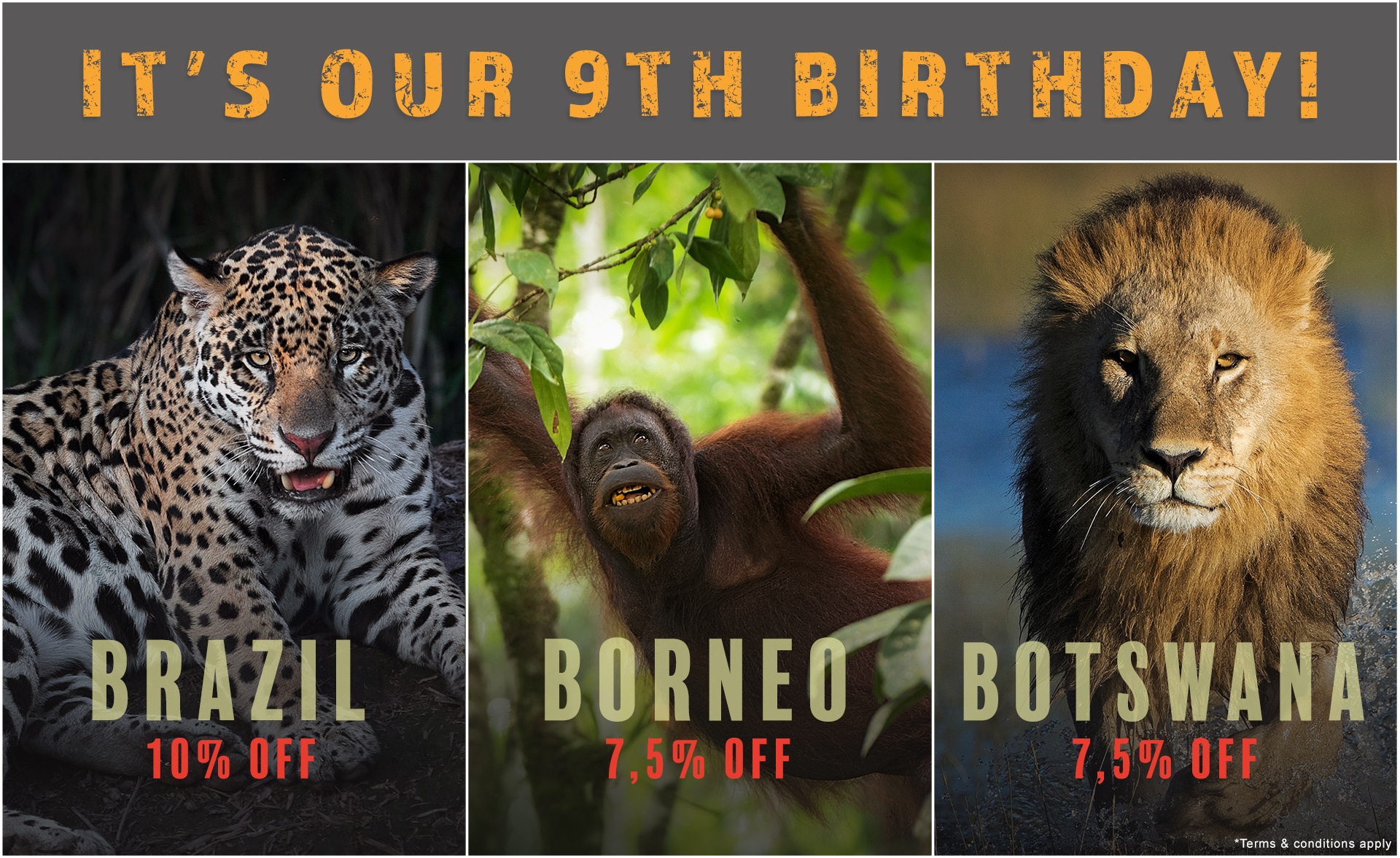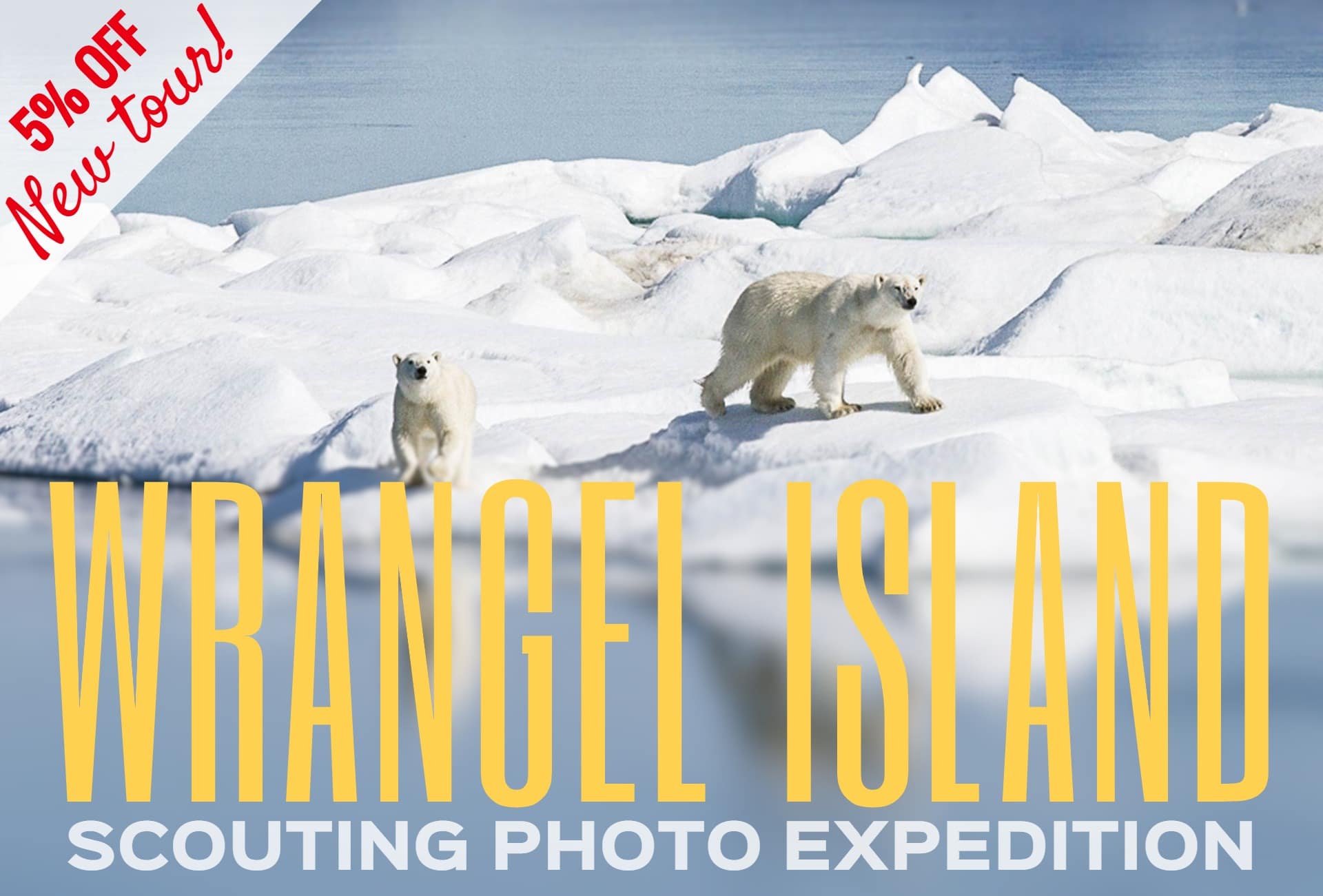 New Tour – Wrangel Island Photo Expedition
Untouched by glaciers since the last ice age, this Wrangel Island may have been the last place on earth where mammoths survived and is today a treasure trove of Arctic biodiversity with a rich natural history.
Discover Far East Russia with ORYX Photo Tours in conjunction with Heritage Expeditions as we uncover the stunning wild North Eastern Siberian coastline.
Aquatic Jewels & Southern Beasts of the African Wild
We are proud to present two brand new scheduled photo tours to the wildlife saturated Sabi Sands region of South Africa and the Jao Concession in Botswana's Okavango wetland paradise.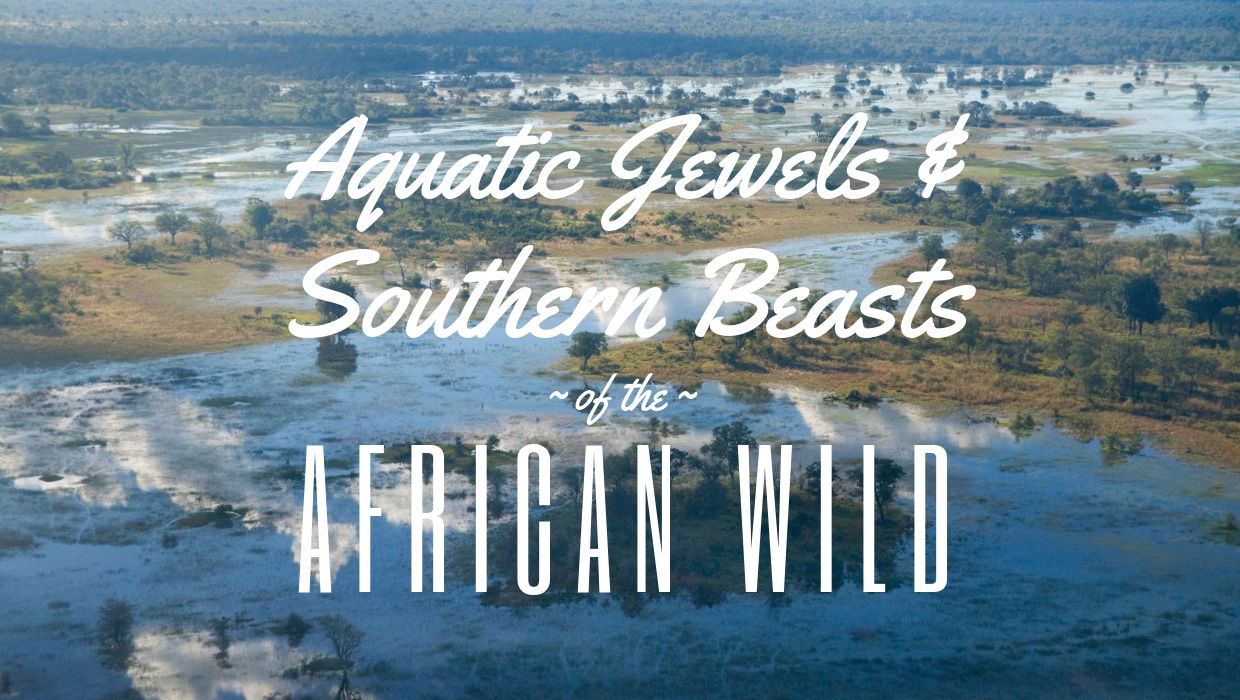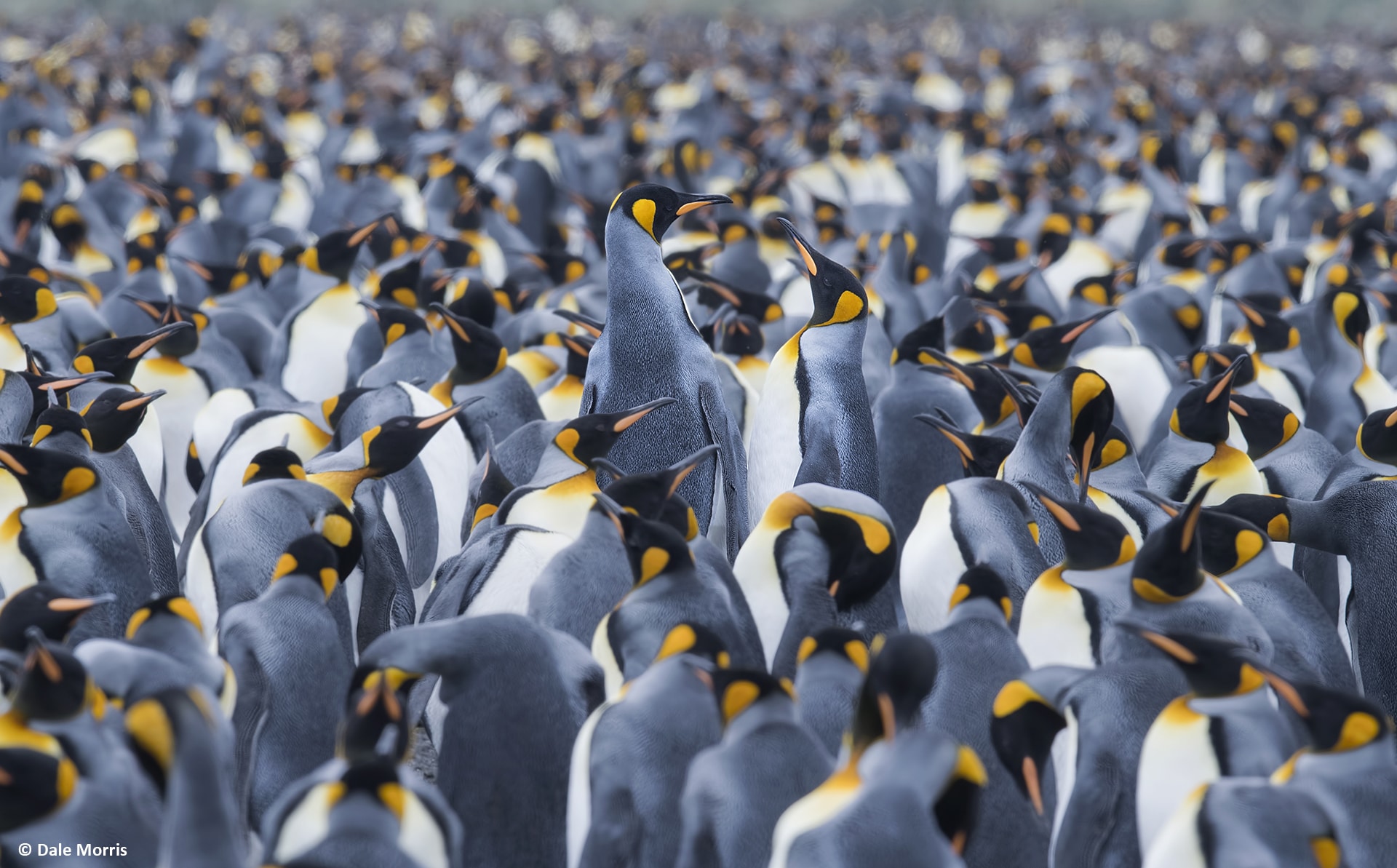 15% Discount on Final Spaces
Antarctica is the ultimate destination for photographers that are looking for a portfolio filled with captivating landscapes and wildlife interactions that are found nowhere else on the planet! Grab the last remaining spaces on our Classic journey as we take you to the Falkland Islands, South Georgia and the Antarctic Peninsula.
Madagascar – Endemic Wildlife Photography
"I have been on many tours around the world and yours was the best!" – Terry Jackson. Madagascar has been one of our most popular destinations over the years, and one that we recommend wholeheartedly to any itinerant wildlife photographer.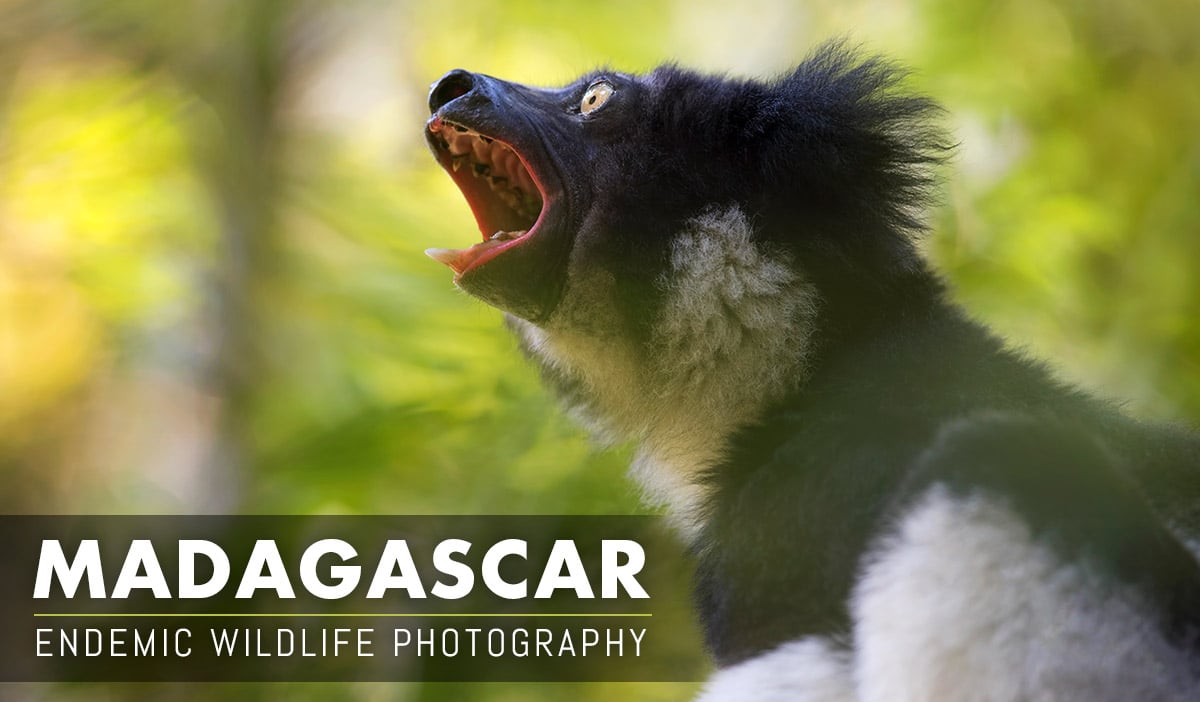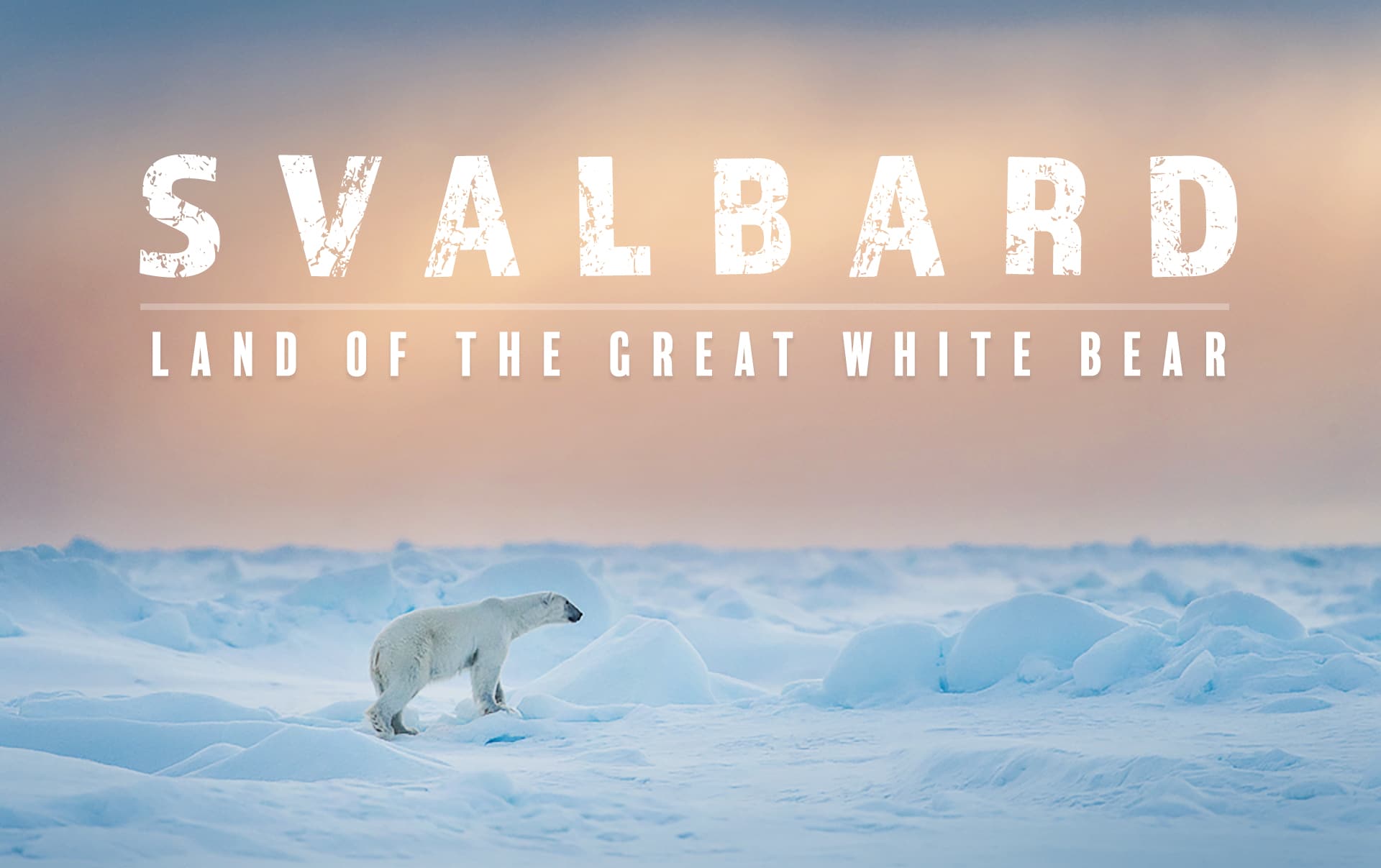 Svalbard – Land of the Great White Bear
Svalbard is the best place on earth for photographing Polar Bears, thanks to the incredible lighting and close wildlife proximity that one gets on these expeditions.
Wildlife Photo Tours of India
The wildlife-saturated national parks of Ranthambore and Kaziranga are famous for their iconic Asian species. If wildlife photography is your thing, then India should without a doubt be on your bucket list!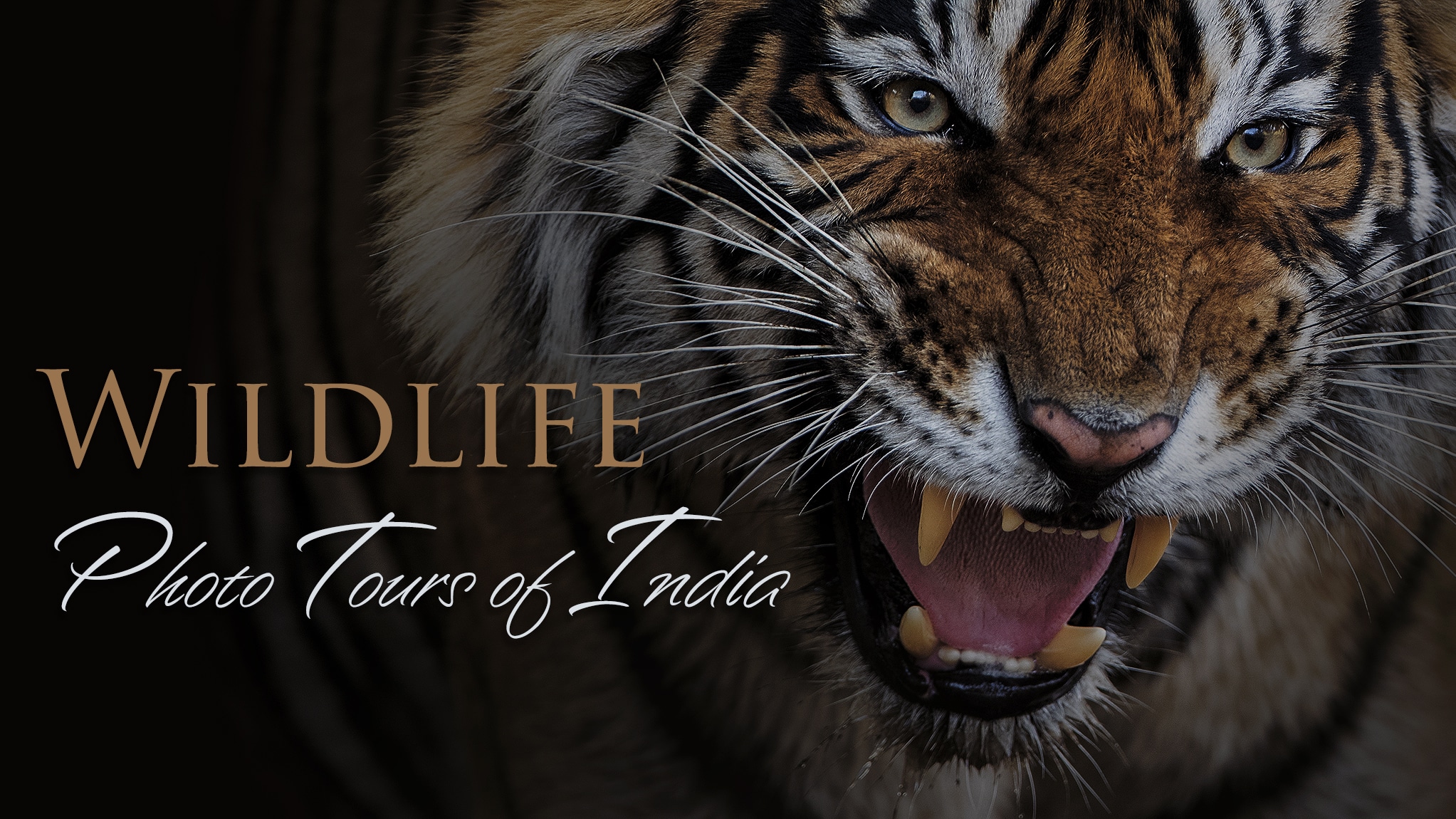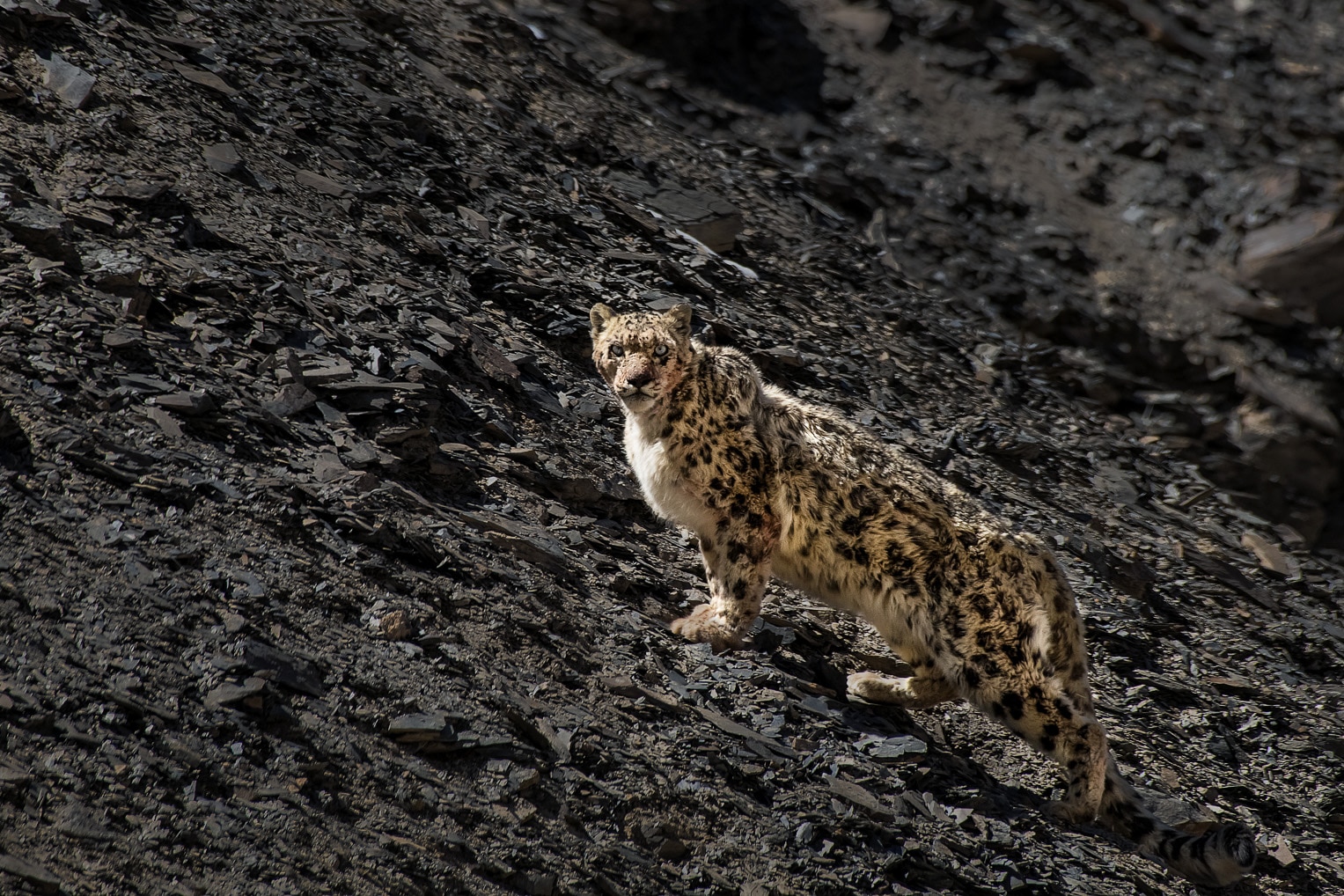 Photograph the worlds rarest cat – the snow leopard
In conjunction with the same guides and trackers as BBC's Planet Earth II, this tour takes you into the heart of the Himalayan Mountains, which supports the world's highest concentration of Snow Leopards.
RAW Kenya – Travel to the birthplace of Safaris
The Masai Mara National Reserve is a photographer's haven as it is teaming with some of Africa's most sought-after and quintessential wildlife and landscapes. As a year-round safari destination, each season has its own captivating show waiting for you!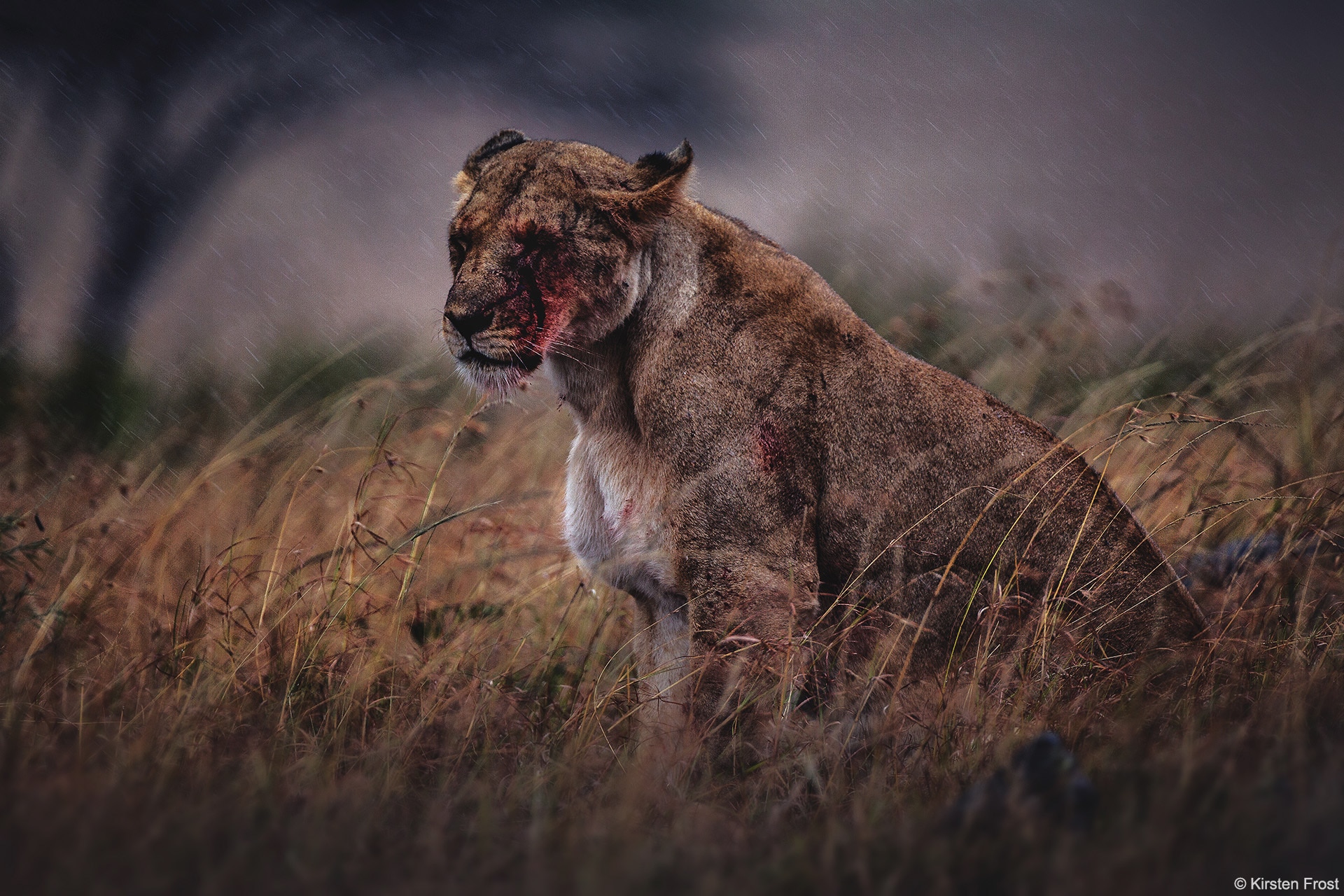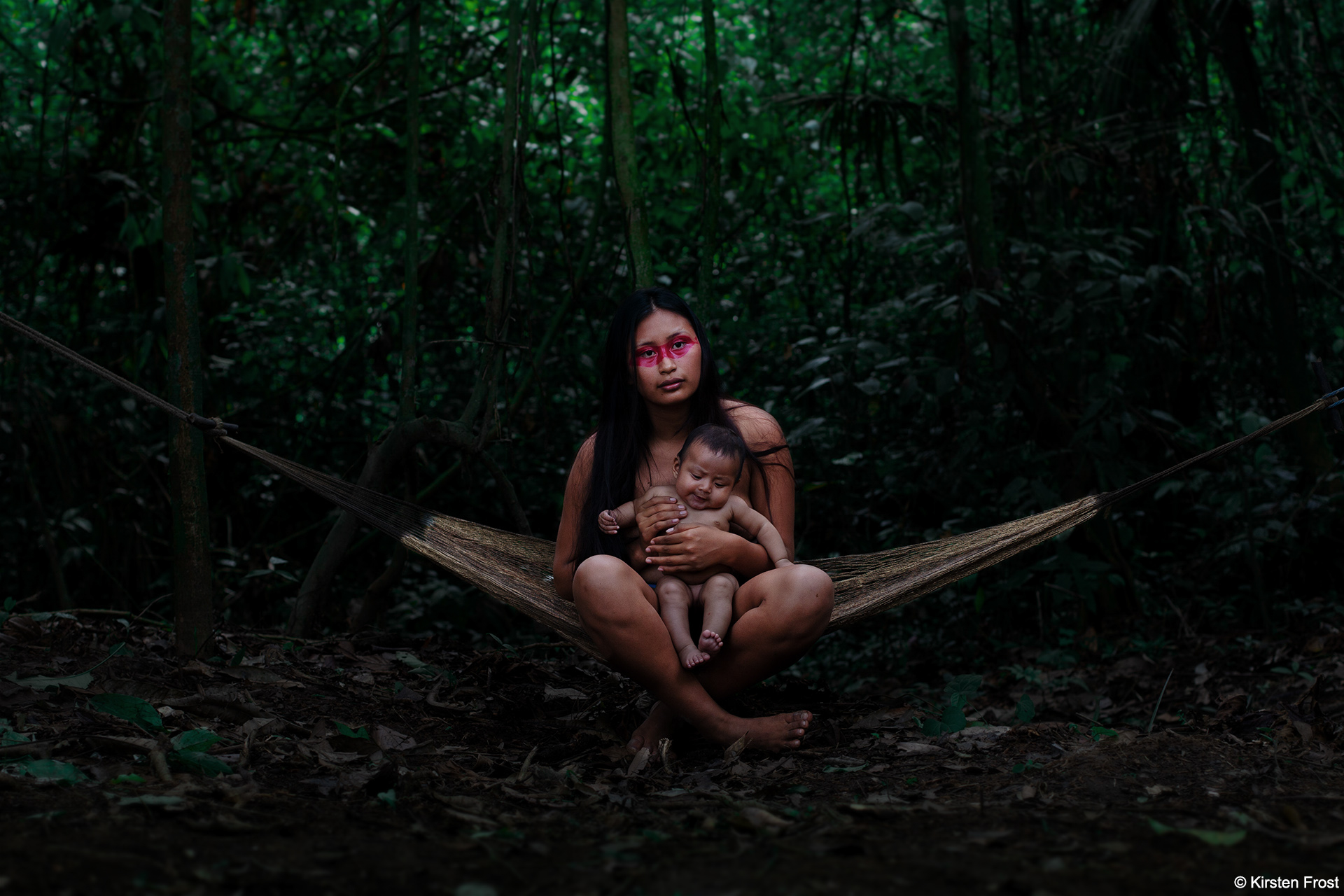 #ORYXearth The Waorani Amazon Jungle Resistance
"We are Waorani and we have always lived in the Amazon rainforest. For thousands of years we have defended our territory from trespassers. As a warning, our ancestors left crossed palm-wood spears on trails to give would-be invaders a chance to retreat.
Time-Travel To Kenya's Lake Turkana
Located in northern Kenya, Lake Turkana is truly an 'off-the-beaten-track' destination which offers amazing cultural photographic opportunities. Its tranquil and halcyon atmosphere is truly surreal, and perfect for the escapist photographer.