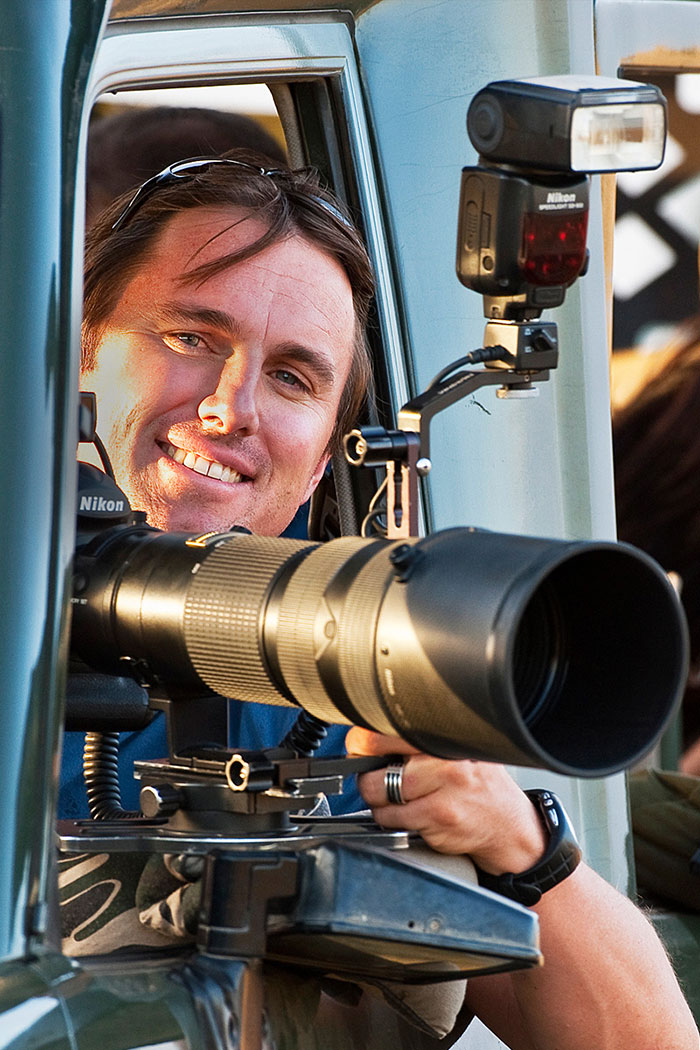 Greg du Toit 'Wildlife Photographer of the Year 2013' is a professional fine art wildlife photographer whose work is easily recognized by the tangible mood, primitive energy and vibrant colours that it conveys.
This signature style has brought him international acclaim and he has recently exhibited with the National Geographic Society in London. His work has been displayed in the London and Sydney Natural History Museums and he has hosted private exhibitions around the world.
Much of his dynamic body of work has been meticulously collected whilst living and guiding in the wilds of Africa for 16 years, and due to this extensive experience, he leads the bulk of our custom safaris in South Africa, Botswana, Zimbabwe, Kenya, Tanzania, Rwanda, Ethiopia and Congo Brazzaville.
Greg's photographic strength lies in his ability to capture scenes and moods in the camera, as opposed to digitally manipulated his images on a computer afterwards. He is a skilled and patient teacher, and he uses his intimate knowledge of camera function and superb bushcraft to bring out the best in his guests photographs.
17 Nov 2021 - 24 Nov 2021
19 Jan 2022 - 26 Jan 2022
26 Jan 2022 - 29 Jan 2022